Categories
Online bridging loan calculator: how to get the best short-term finance deal
17-December-2019
17-December-2019 12:13
in Bridging
by Jennifer Stevenson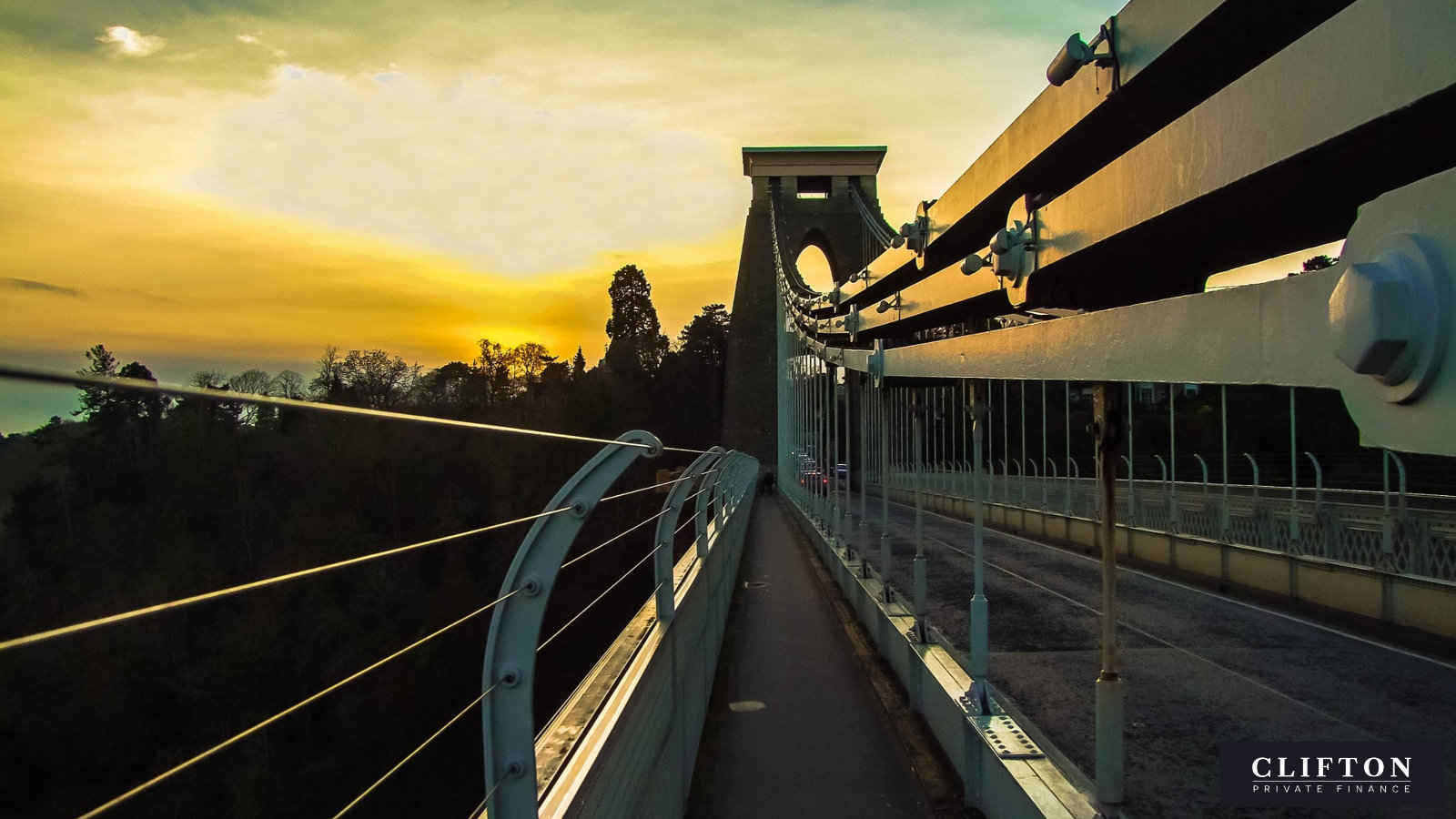 A bridging loan is now a mainstream form of property finance. The key question is: what are the fees and charges involved, and how much will it cost you?
Our online bridging calculator, below, will give you an instantaneous answer, so you can decide if this is a finance option you want to follow up.
Mainstream short-term borrowing
Bridging loans used to have a reputation for being a frighteningly expensive form of stop-gap finance, a last resort accessed only by the desperate or disorganised.
But the increased number of lenders in the market has driven interest rates down, and also widened the lending criteria.

Our regular users of short-term finance include older homeowners downsizing, eager young doer-uppers buying property at auction, and developers using six or eight bridging arrangements a year.
The key feature of bridge finance is that it's secured against bricks-and-mortar property, instead of being supported by a detailed assessment of a borrower's income and affordability criteria.
That means it can be set up quickly, because the valuation of property is very straightforward – and sometimes can be done online without a physical inspection.
Our bridging loan calculator
Just click on the image below and fill in the details of how much you're looking to borrow, and the property being secured against:

The costs an automated calculator will give you are necessarily indicative-only. The actual cost of your finance will depend on the type of property you're buying, your personal credit record and a number of other factors.
And an experienced broker will be able to analyse your circumstances and finesse a deal to your advantage. We may be able to find ways to reduce the costs: by online valuations, for example, or shared solicitors' costs.
What do you need bridging finance for?
The 13 most common scenarios: bridging loans to the rescue
1 Beating competition to purchase
This couple had found their perfect house in the Cotswolds that was ready to move into, and they didn't want to lose it. Read more »
2 Allowing time for a property to achieve its full market value
Hampshire farms valued at £2M don't sell overnight. This was the classic scenario where bridge finance allowed a purchase to proceed, independent of the longer sales period that a substantial property warranted. Read more »

3 Expat needing to buy quickly
Most of our expat clients need the finance on their property purchases to be set up quickly, while they're over in the UK on a visit. This family had relocated back to the UK and needed a home to move into. Read more »
4 Buying a property "not in mortgageable condition"
This very desirable home needed the kitchen and bathrooms refurbished before it could be mortgaged. We set up finance over 12 months to cover both the purchase cost and the renovations. Read more »
5 Doing renovations before selling
Many homes, and rental properties, will sell into a different price bracket with the benefit of some remodeling. This ex-rental property was going open-plan. Read more »

6 Buying at auction
These clients had spotted a Grade II listed farmhouse coming up for sale at auction. The four-week payment deadline after hammer-fall is too short to allow standard mortgage finance to be set up. Read more »
7 Breaking a purchase chain
When this client's buyer pulled out at the last minute his purchase chain threatened to collapse and he stood to lose the house he'd set his heart on. We had bridge finance set up for him within 3 days. Read more »
8 Buying a fix-and-flip
Early redemption charges (ERCs) make standard mortgage finance unsuitable when you're planning to buy, renovate and sell on quickly. We regularly set up bridge finance for this Scottish developer client. Read more »

9 Beating the deadline on a holiday home purchase
When clients see an overseas property they want to buy, they usually put a deposit down there and then. To follow through, a bridging loan is the fastest property finance to set up. This couple needed money to be in an account in Spain in 10 days' time. Read more »
10 Buying a lease extension
Leasehold residential properties with less than 70 to 80 years on the lease are usually unmortgageable. And commercial properties with short business leases will require refinance – as we arranged for this developer client. Read more »
11 Downsizing without the stress of living amongst building works
This was the classic downsize scenario: a retired couple moving from a 5-bed family home to a house that had come on the market right next door to their daughter – which needed extensive renovations. Read more »

12 Upsizing to a multi-generation home
A mother and her daughter (and family) aimed to sell their two houses and buy a larger house to accommodate them all. Coordinating two sales and one purchase is always complicated – a £550K bridging loan held the deal together. Read more »
13 Paying a tax bill
Our professional landlord client had four weeks to pay £290K to HMRC. Our speedy presentation of indicative terms of bridge finance against one of his commercial properties encouraged the tax office to give him a payment extension. Read more »

A bespoke deal to suit my circumstances
Non-standard property finance may be what you need. The particular circumstances of this high-earning couple meant we could arrange finance at a third of the comparable bridging cost. Read more »
Tailored bridging finance for developers
Our bridging calculator will be less helpful for developers whose finance needs are necessarily more complex.
A phone call to our development finance team will give you all the details you need, and they'll be able to supply indicative terms on the finance you need within 24 hours.
How will you repay your bridge finance?
Every bridging loan will have an exit strategy agreed before funds are released. Amongst the most common residential repayment strategies:
1 Refinance to mortgage
The short-term finance arrangement for this derelict farmhouse was more complicated than most, but the exit onto a mortgage was an integral part of the deal. Read more »

2 Sale of current property
This is the most common strategy, when bridge finance is being used to free-up a purchase chain. This client only needed a small loan to secure a purchase, which would cost him just £6K. Read more »
3 Lump sum pension payout
One-off payments such as inheritance entitlements, pension payouts or extraordinary bonuses can be useful repayment strategies, so long as they're well-evidenced.
These clients based in Switzerland planned to use a tax-free pension pot that would be accessible in six months' time to repay their bridge finance on an investment property in the Home Counties. Read more »
Contact Clifton Private Finance
For a detailed discussion of the finance you need, contact our bridging loan department
And if you've found this blog useful do pass it on...