Categories
Can I get a mortgage if I don't live in the UK?
19-March-2020
19-March-2020 15:25
in International
by Jennifer Stevenson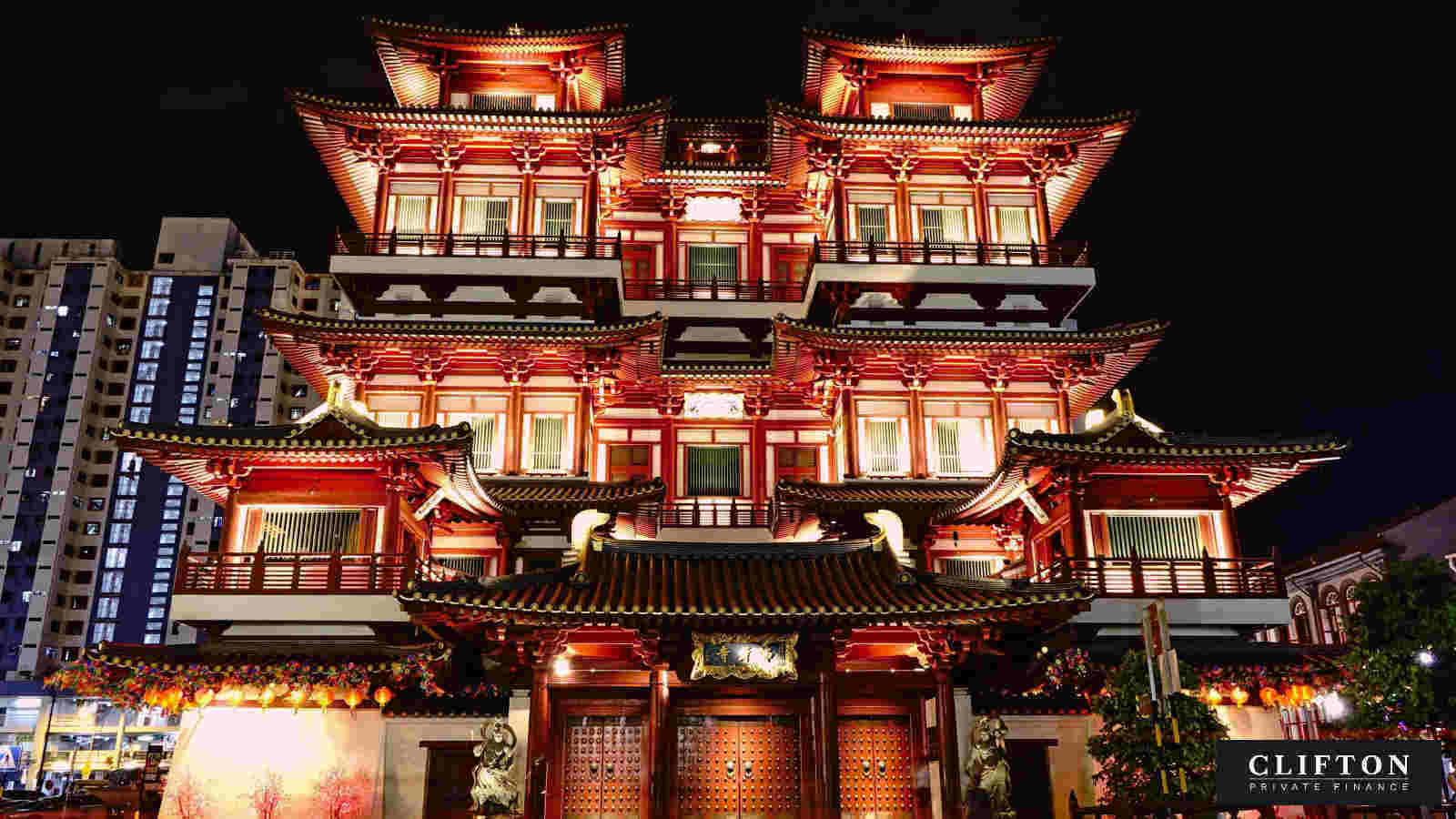 You may be living alongside Singapore's Buddha Tooth Temple, in Dubai's Mirdif or Frankfurt's Nordend, but still want to buy property in the UK. Is it possible to get finance?
Yes, indeed.
Frustrated overseas mortgage applicants usually come to us after they've been rejected by one or more of the UK's high street banks or building societies.
They've probably been unlucky enough to approach a lender who doesn't offer mortgages to expats or non-UK nationals at all. If they're particularly unfortunate their application may have been in the system for some weeks before that becomes clear.
Or they've applied to one which won't consider lending to applicants in their particular situation.
Specialist UK lenders for overseas mortgage applicants
There are private banks and specialist lenders who will be very willing – you just need to know who they are, and the details of their lending criteria.
Some of them are accessible to walk-up clients.
But many of them are not: they're just not set up to deal with individual customer enquiries. They depend on mortgage broker intermediaries to bring them only the types of clients they can help, and to provide all the supporting documentation which will speed an application through their approvals process.
Strong demand for borrowing in 2020
A good broker, experienced in arranging mortgage lending to UK expatriates and foreign nationals, will be aware of the details of the deals available right across the market, from the scores of niche and specialist lenders.
An increase in UK stamp duty for overseas buyers scheduled for April 2021 (read our blog) https://www.cliftonpf.co.uk/blog/13032020134049-news--budget-announces-2-percent-increase-in-non-uk-buyer-stamp-duty--/, combined with the record low interest rates in the UK, is prompting many prospective overseas buyers to advance their purchase plans.
1 Are you a UK expat?
Mortgage finance is available for you. There may be restrictions relating to money-laundering regulations based on:
the country where you are currently resident
the currency you're paid in
A set percentage (up to 25%) may be deducted by the lender from a foreign currency salary affordability calculation, to allow for exchange rate fluctuations.
And lenders may not accept borrowers from "at risk" countries that are not on the highest-rated list published by the Financial Action Task Force (FATF).
Our experienced brokers can take your application to the lender who will consider your personal circumstances most favourably.
Read our blogs:
British expat? Yes, we can get you a UK mortgage
UK expat mortgage document checklist
2 Are you a "foreign national"?
UK mortgage finance is also available to non-UK citizens. The main issues will be as for expats above:
the country where you are currently resident and its FATF rating
the currency you're paid in
In addition there may be issues relating to:
Acceptable proof of identity documents from your current country of residence
Your UK credit score
Credit ratings are not "transferable" internationally, and a borrower with an excellent credit score in their home country may find they have to start from scratch in the UK. You will need:
An active UK bank account
An active UK credit card with regular transactions and repayments
A clean (or almost-clean) credit score with all three of the UK credit agencies: Experian, Equifax, and TransUnion.
High net worth property buyers new to the UK may be able to address their credit score issues by transferring substantial, well-documented cash holdings to a UK bank.
A mortgage broker experienced in lending for foreign nationals will be able to advise you, and speed the process.
More information in our blog: 5 ways we'll help you with your UK mortgage application
3 Are you "non dom" for UK tax purposes?
The issues for your are similar to those for expat, foreign national and HNW clients with complex sources of income. A few specialist lenders will be able to meet your needs.
Mortgage brokers are not tax advisers - but likewise your tax advisers are unlikely to be experienced mortgage brokers. The best solution will be found for you when a broker understands the wider picture and works in conjunction with your tax advisers.
4 Are you a seafarer or yacht crew?
The crew of ships and superyachts working in international waters technically aren't "resident" in the UK.
But a special exemption from the tax office, HMRC's Seafarers Earnings Deduction (SED), allows seafarers who satisfy the HMRC Statutory Residence Test, and who file an annual tax return, to claim a 100% tax exemption on their foreign earnings.
Submitting a UK tax return, and being eligible for the SED, allows seafarers to qualify for domestic rather than expatriate mortgage lending rates.
Read our blog: Yacht crew mortgages
Specialist UK property finance for non-UK residents
Commercial portfolio finance for expats
Bridging finance for foreign nationals
Rental property finance for expats
Get help from a specialist mortgage broker
Arranging UK mortgage finance presents additional challenges for would-be borrowers not based in the UK, dealing with time differences, variable evidence requirements and the unknown lending criteria of different institutions.
An experienced foreign and expatriate mortgage adviser can cut through all the complexity for you, and find you the best financial solution for your individual circumstances.
Call Clifton Private Finance at any time, and we'll get you talking to one of our overseas specialists straight away, or arrange a time for a conversation that's convenient for you: