Categories
How does property development finance work
10-October-2019
10-October-2019 16:43
in Development
by Jennifer Stevenson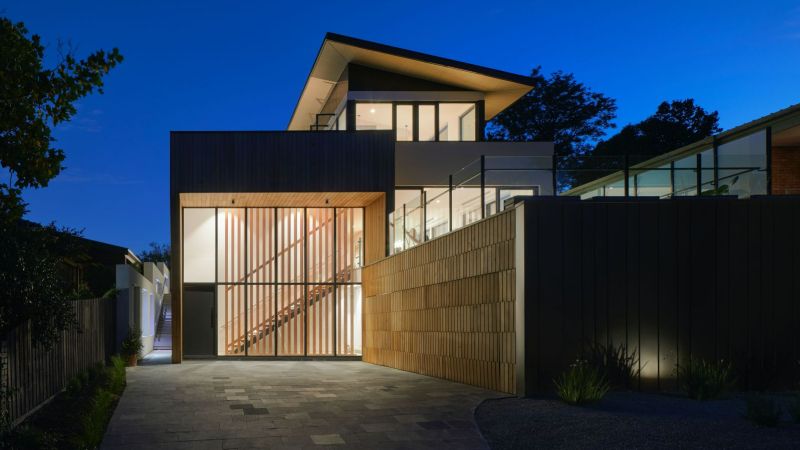 Property developers need finance tailored to the requirements of purchasing a building site and paying for ongoing building works. Funds must be swiftly available when needed, but not sitting unused in the bank, accumulating interest charges before materials need to be purchased or wages paid.
It's a sobering truth that the success of a build project is dependent less on the availability of a development site, or innovative design and high-quality building, than on the availability of affordable and flexible finance.
What is development finance?
Development finance is a short-term property loan, usually extended for between 6-18 months, to help developers with the purchase and build costs of a development project.
Loans are available for residential, commercial and mixed-use projects, including ground-up new build, knock-down-and-rebuild, conversions and refurbishments. The scale of the project can range from a single build to multiple units on a site.

Key features of development funding
From £200K
Short-term
Rolled-up interest
Staged draw-down
These are complex funding arrangements to set up and administer: most lenders are unwilling to consider borrowing requirements of less than £200K. At Clifton Private Finance we'll do our best to find finance for more niche projects.
Lenders will usually want to see the interest payable rolled up into the total loan amount (to be repaid at term), to allow hard-pressed developers to use all their cash keeping the project on schedule.
The most advantageous feature of development finance is that funds are made available as and when they are needed – so clients don't pay interest on finance that hasn't yet been drawn down.

The role of an independent monitoring surveyor (IMS)
The progressive drawdown of funds is agreed in the loan schedule for each project, and an IMS appointed by the lender (but paid for by the borrower) will make site inspections at each stage to confirm progress is to schedule before the next tranche of funds is released.
The IMS acts as the lender's "eyes and ears" on the project and will flag up any potential issues to them.
It's in both the borrower's and the lender's interests that the project should proceed to schedule, but funding delays can arise if busy developers don't schedule site inspections with sufficient notice.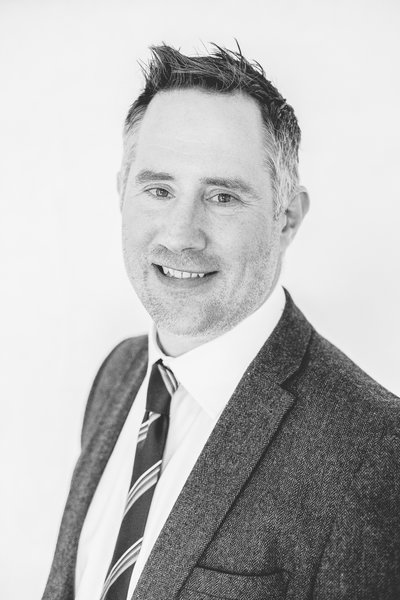 Adam Arnott
Associate Director, Clifton Private Finance
On a well-managed development the project manager will anticipate that in a week or a fortnight's time the project will be at progress point X, and needing to access the next phase of funding. They'll book an inspection by the IMS at least a week in advance, and allow 5-7 days for them to submit their report. Funding drawdown is then usually available within 48 hours - it might take a little longer.
EXAMPLE of development funding drawdown tranches
First-time developer: 6-bed, 6-bathroom luxury SW London residence, knock-down and rebuild:
| | |
| --- | --- |
| AGREED PAYMENT TRANCHES | FUNDING |
| Pre-build: Repay outstanding mortgage £280,000 plus Community Infrastructure Levy (CIL) £120,000 | 400,000 |
| Tranche 1: site demolition, clearance & set-up | 52,000 |
| Tranche 2: site preparation and piling | 117,000 |
| Tranche 3: ground clearance, drainage, basement excavation & construction, commencement external walls & brickwork | 128,000 |
| Tranche 4: basement superstructure, ground floor superstructure | 104,000 |
| Tranche 5: 1st & upper floor superstructures, roof construction & coverings | 83,000 |
| Tranche 6: installation pre-formed dormers, roof tiles, ongoing other works | 78,000 |
| Tranche 7: rainwater goods, ongoing external walls, windows, external doors supply & installation, first fix | 112,000 |
| Tranche 8: internal partitions, stairs, internal finishes, kitchen supply & installation | 104,000 |
| Tranche 9: ongoing works to windows & external doors, internal finishes, flooring supply, bathroom supply | 86,000 |
| Tranche 10: flooring installation, ongoing kitchen works, bathroom installation, second fix & other joinery | 134,000 |
| Tranche 11: ongoing electrical works, second fix including joinery & internal finishes | 95,000 |
| Tranche 12: project completion | 45,000 |
| TOTAL PRE-BUILD AND BUILD COSTS | £1,538,000 |
NB The lender proposed that the client group tranches together to save on survey costs, if they have sufficient funds to keep works proceeding.
More details of the development »
Repayment of development finance
The exit strategy for a development loan will be agreed at the outset, with repayment either by sale of the property, or mortgage finance.
On multi-unit projects, developers commonly use the proceeds from the sale of the first units to part-fund the expensive final stages of later units (fitting bathrooms and kitchens, and landscaping works), planning to take their profit from the sale of the final unit(s).
Professional developers, however, will be wanting to get their next project underway, and will need finance to purchase their next development site and progress plans through the planning process. To access funds before final sales on the previous project are completed they may want to make use of development exit finance.
An experienced broker will have considered all the circumstances of your project, as well as the extent of your development management experience, and if appropriate will introduce you to lender who may be willing to allow an extension to the loan term if a longer sales period will allow a property to achieve its full market value.
We don't deal with lenders who will be quick to flip you onto a punitive interest if you're not able to meet the deadline of the agreed term.

How much can I borrow in development funding?
The amount of funding that can be provided will be determined by a lender's valuation report which will determine:
Current value: the value of the site with planning permission, or the value of the property before refurbishment
Build costs
Gross development value (GDV): the market value of the completed property(s) when all works are completed
Each lender will have their own lending parameters which will prescribe the maximum they're willing to lend.
A low LTV (50-60%) buys cheaper development finance. Very few lenders are willing to lend above 70% LTV on development projects.
Inexperienced developers: what will help you access development finance
Having a strong team behind you: an experienced architect, builder and project manager who can each demonstrate a history of realistic costings.
Experience from your own work, for example as an architect or project manager
Sub-50% LTV (possible if the site is already owned, with planning permission)
A fixed-price contract with your builders
Most lenders will include step-in rights on the finance contracts with first-time / less experienced developers.

Pitfalls to avoid in development finance?
At Clifton Private Finance the most common problems we see arise from:
Quantity surveyors unfamiliar with modular components and building methods
Developers changing their plans mid-project, and incurring extra costs
Hold-ups on materials delivery causing significant delays
Site managers not giving enough notice for IMS site inspections
An experienced mortgage broker is essential
At Clifton Private Finance we have a network of successful developer clients for who we've sourced reliable, affordable and flexible finance for developments ranging from £200K to £10M. We work with experienced industry players as well as first-time developers: we will look at all the parameters of your project and advise on the most timely and cost-effective funding sources.
Call us to arrange a convenient time to discuss your development plans in depth:
More about development finance from Clifton Private Finance »