Categories
Development Finance Options For Inexperienced Property Developers
10-December-2018
10-December-2018 11:09
in Development
by Jennifer Stevenson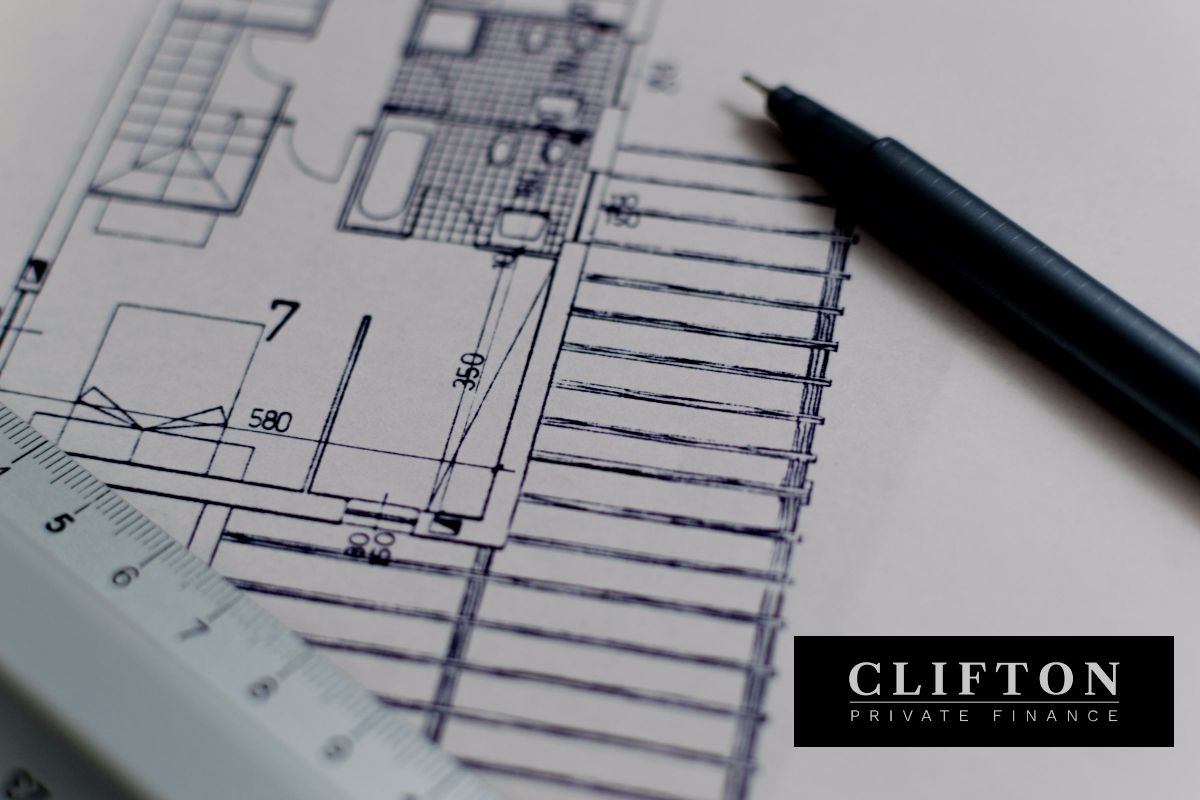 One of the biggest challenges that new property developers face is accessing enough money to finance their project. Getting the right finance in place can be a major hurdle for new developers. This is because most lenders are reluctant to lend to inexperienced property developers due to the amount of risk involved.
If you are looking to break into property development the good news is that securing finance may not be an issue depending on your proposed project.
At Clifton Private Finance we pride ourselves on helping inexperienced developers secure the finance they need to help them on their way to property developing. We ensure that your time and effort is not wasted on organising finance and is focused on what matters the most: your project.

Finance Options
If you require a source of finance to assist on your development you may benefit from contacting a specialist property finance broker.
Specialist property finance brokers have access to various routes to finance that are not available to the general public. Through a specialist property finance broker you can access multiple financial products that could make your dream project a reality.
Short Term Finance
Short term finance or bridging finance provides fast, short term secured borrowing that offers an alternative option for inexperienced property developers to acquire the funding they need. There are a number of lenders that will consider inexperienced developers on a case by case basis.
Typically, offer up to 65% of loan to value ratio
Can be accessible within a few weeks depending on your circumstances
Have flexible terms of finance, from 1 to 36 months
Bridging loans are popular with property developers, as there is normally the option to take the money in instalments and only pay interest on the capital already taken. This helps to keep the cost of borrowing down, while still ensuring the money needed is available at the right time.
Alternatively, the total interest of the bridging loan can be rolled up to be paid at the end of the term of finance. This eliminates monthly interest payments and enables property developers to spend their budget on the project, not their repayments.
Property developers use bridging loans for a variety of projects including:
Buying development sites when their capital is tied up in existing projects
Buying renovation or change of use projects which are unmortgageable
Buying property at auction to redevelop
Build to let projects
Self-build home developments
Bridging loans offer an attractive alternative to traditional sources of finance, if you decide to obtain a bridging loan it is advisable to contact a specialist property finance broker.
---
Flipping Property?
Buying, Renovating & Selling (or Letting)
Finance Rates from
0.44% pm
1 - 18 months

Rates up to 80% LTV

As at 21st June 2019
Ground Up Development
New Builds
Finance Rates from
0.335% pm
Up to 30 months

Rates up to 70% of GDV

As at 21st June 2019
Existing Development?
Refinance & Exit Finance
Finance Rates from
0.335% pm
1 to 18 months

Rates up to 75% LTV

As at 21st June 2019
---
Joint Venture
Another way that inexperienced property developers can access finance is through joint ventures. This is where the developer pools their resources with another more experienced developer to complete their project.
Joint ventures allow the inexperienced developer to access funding and build their portfolio at the same time, making it easier to secure finance in the future.
The benefit for inexperienced developers is that lenders who are willing to enter into joint ventures usually have funds readily available, which minimises the likelihood of any delays in accessing the finance.
What inexperienced developers can get from a joint venture varies in a case by case basis and depends on who the joint venture is with.
Typically joint ventures may provide:
Alternative finance which can range between £250,000 and £2m
Finance up to 50% of the Gross Development Value
Up to 100% of the building costs
A contribution towards the purchase price
Generally up to 24 months term of finance
There is no set interest rate with a joint venture and the rate itself will depend on the lender, though it is common for lenders to 'roll up' interest to be paid at the end of the term of finance.
It is important to note that a joint venture will usually mean a percentage or split of the profits of the project.
However, there are some lenders who are willing to enter into a joint venture with an inexperienced developer without profit sharing, but they will normally require the following:
percentage of the purchase costs
contribution towards the building costs
putting up an existing property
If you decide to enter into a joint venture you may wish to speak to a specialist property finance broker to explore your options.
How to Access Finance for Property Development
Are you an inexperienced property developer looking for alternative financial solutions? To investigate your finance options call our team on 0117 959 5094 or fill in our call back form below.