Categories
Can I Get A Bridging Loan To Pay Inheritance Tax?
24-October-2019
24-October-2019 16:05
in Bridging
by Jennifer Stevenson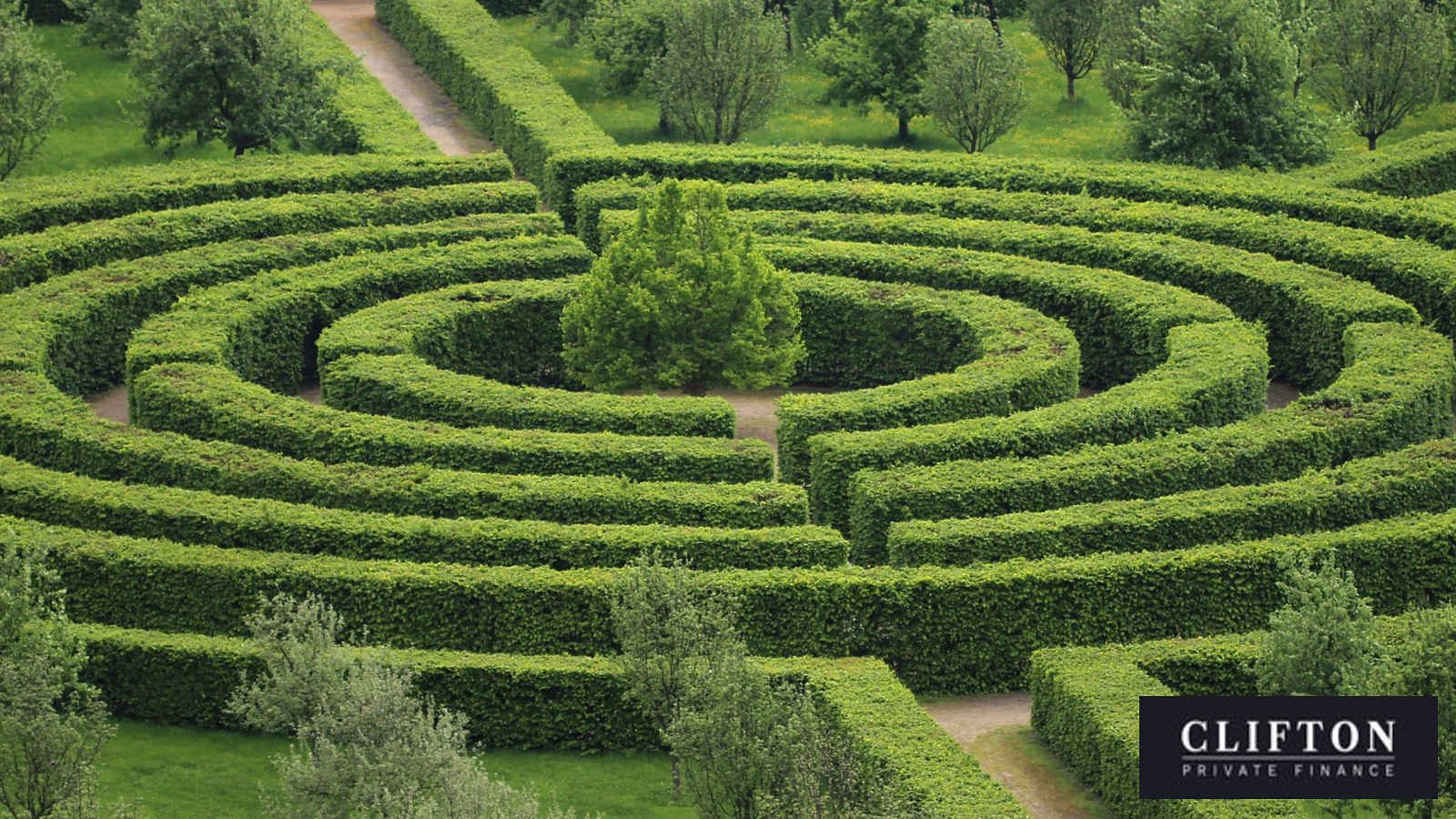 Yes – this is precisely the kind of situation where bridge finance can be the solution you need to some of the administrative issues that can make managing probate so stressful.
In addition to all the grief and family upset when someone dies, there's a frustrating Catch 22 to paying Inheritance Tax (IHT) in the UK.
You can't use assets from the estate to pay the tax
HMRC requires payment of IHT at the end of the sixth month after someone's death.
But they will only grant probate (access to the assets of the estate) after they have received the tax they're owed.
You can understand why. The beneficiaries might use their windfall to pay the school fees / start work on the loft extension / buy a holiday home before they get around to paying the taxes.
But it means the executors can't use the proceeds from selling the assets of the estate to pay the IHT.
How much is inheritance tax?
In the UK a deceased estate must pay inheritance tax at 40% on everything above £325,000 (the individual allowance for one person).
The allowance is twice this amount for a married couple, payable after the second spouse dies.
Beneficiaries don't pay IHT on their inheritance, but they may later need to pay income tax or capital gains tax.
How can you pay?
If there's enough cash in the estate an executor can arrange for a direct payment to transfer the money owed straight from the bank where it's held to the HMRC, bypassing the beneficiaries.
If there isn't enough cash available, the executors can put up the money for the tax bill out of their own pockets.
Or they can decide to take out a short-term loan (also know as bridge finance, or a bridging loan) to pay the tax.

What is a bridging loan?
In the video below, our head of Bridging, Sam O'Neil, goes over the basics of bridging finance and its uses:
What can you use as security for a bridging loan?
You can't borrow against the property in the estate that you're due to inherit – because you don't own it yet. You're not legally entitled to sign any papers against the property, and a lender wouldn't have any security for their lending.
You can use another property that you own as security – such as a home you already own.
The property in the estate can be used as your exit from the bridge finance (your means of repaying the loan), if you intend to sell it .
Your exit strategy must be agreed with a lender before they will pay out funds, and needs to be achievable within the usual 12-month maximum term of a regulated bridging loan. (It may be possible to arrange an extension of the loan term if, for example, a sale is agreed for the inherited property, but has yet to complete.)
The lender will need to feel confident that the estate is relatively uncomplicated and the will won't be contested.
In very rare circumstances, a specialist bridging lender may be able to secure finance against a property still held within the estate, however, it's a rare occurrence and very difficult.
Here is a relevant case study in which an experienced finance broker managed to secure a bridging loan in this way for a client in a desperate situation.
Who will give you a bridging loan?
Lenders are well-used to offering short-term finance to pay for inheritance taxes.
The assets which can be used to repay the loan can usually be clearly identified, having been valued for probate. Our brokers at Clifton Private Finance can introduce you to lenders who will offer you terms that suit the structure of the estate's assets.
Why else would you want a bridging loan to settle an estate?
Families, and family assets, are seldom straightforward, and emotions run high when people are grieving.
Having access to short-term finance can take the heat out of a situation which could otherwise cause conflict:
Retaining ownership of a family home: It's not unusual for three siblings, say, to jointly inherit a family home that one of them wants to live in. In which case there will be a delay in dividing up the assets until market valuations are agreed and a mortgage is arranged to buy out the other two siblings.
Shares in a family business: There may a family business that need to be valued and, again, one of the beneficiaries may be directly involved in running the company, or want to acquire a controlling share.
Need for early payment: It's quite common for one or more of the beneficiaries to have a more pressing need for a payout, and be pushing to realise assets sooner than their full market value can be achieved.
Organising short-term finance until the estate is settled can avoid a fire-sale of assets, and allow important financial decisions to be taken in a measured way that will reduce family conflict. For an indicative quote use our bridging loan calculator
Clifton Private Finance can arrange estate finance for you
We have experienced advisors who specialise in arranging quick, short-term finance for situations exactly like this.
They will listen to the details of your situation and propose the best finance solution. Call us to arrange a convenient time to talk through the details:
And if this blog has been useful to you, do share it.