Categories
NEWS: How Could Russia's Invasion of Ukraine Impact the Mortgage Market?
11-May-2022
11-May-2022 9:44
in News
by Sam Hodgson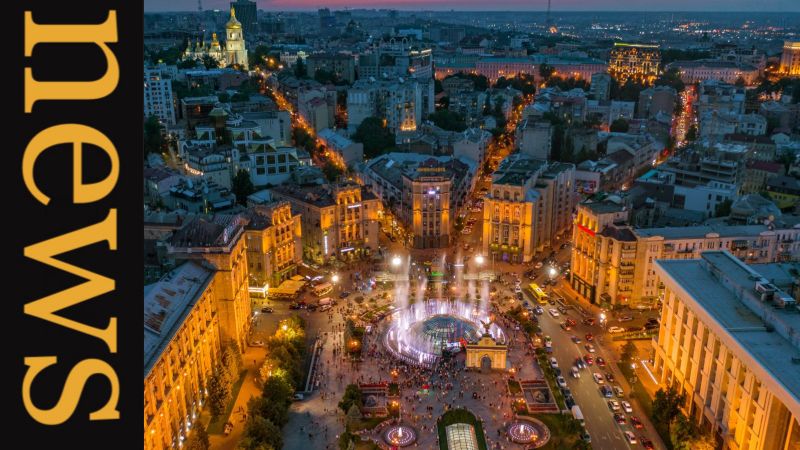 Russia's war on Ukraine has already caused economic ripples across the globe, with stock markets experiencing volatility, and the price of crude oil surging to over $100 a barrel.
And while it's very difficult to predict the twists and turns down the road as the conflict develops, the first few economic signals are apparent already, and we can look at the potential effects of these on the future of the housing and mortgage market.
Contents
How could the Ukraine conflict affect inflation and interest rates?
The effects of higher interest rates on mortgages and house prices
What about house prices?
Speak to an expert
How could the Ukraine conflict affect inflation and interest rates?
Both Russia and Ukraine are large exporters of crude oil and natural gas, and both these commodities have already increased in value since the conflict has begun.
Higher oil and gas prices means rising inflation - a rate that is already sky-rocketing in the UK.
The latest figures from the Office of National Statistics (ONS) indicate that the annual Consumer Price Index (CPI) for inflation grew to 6.2% in April, the highest figure since March of 1992.
To combat rising inflation, the Bank of England has been putting the base rate of interest up.
At the beginning of December 2021, interest rates were sitting at the record low of 0.1%. But since then, they've increased to 0.25%, then to 0.5%, then 0.75%, and now 1%. Ten times higher than 6 months ago.
Raising the interest rate is one way in which the BoE keeps inflation to a minimum - but despite their recent hikes, inflation is still way above target levels, suggesting the possibility of further rate hikes down the line.
In fact, the BoE's recent MPC meeting summary suggests that: "inflation is expected to increase further in coming months, to around 8% in 2022 Q2, and perhaps even higher later this year".
So, with Putin's invasion of Ukraine only set to pour fuel on the fire, what effect could rising interest rates have on your mortgage and the housing market?
While you're here: How to Get a Green Mortgage - Could you Save Thousands on your Mortgage and Energy Bills?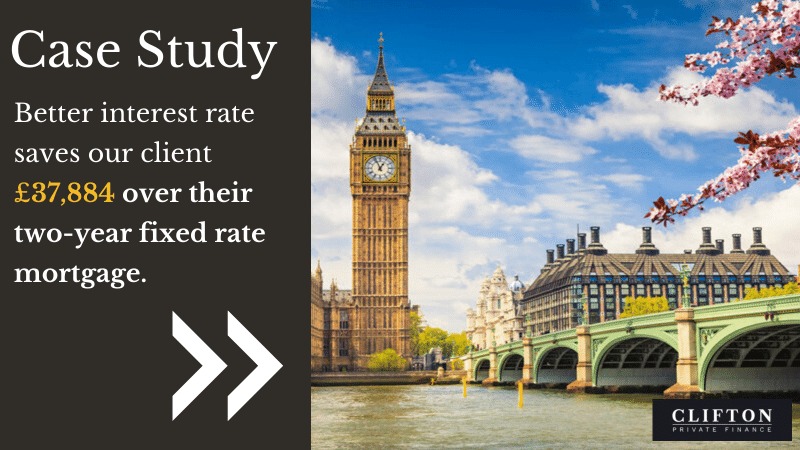 The effects of higher interest rates on mortgages and house prices
The base interest rate set by the BoE directly affects two main aspects of personal finance: mortgage interest rates, and interest earned on cash savings.
Your bank will likely pay you more interest on your cash savings if the base rate goes up, but they'll also charge you more for borrowing money.
You could pay a higher interest rate on your mortgage if you are:
Taking out a new mortgage soon - either with a new property purchase or a remortgage
Currently on a tracker mortgage - if the base rate goes up, so will your tracker mortgage's interest rate
Currently paying your bank's Standard Variable Rate (SVR) - like a tracker mortgage, this will likely increase in line with the base rate
For more information on mortgage rates and how you can take action to protect yourself from hikes, read our post: Are Mortgage Rates Going Up in Response to Interest Rate Hikes?
And if you're unsure whether to take out a tracker mortgage or a fixed rate mortgage, we have a guide to cover it: Should You Get a Tracker or Fixed Rate Mortgage in 2022?
Or, to get straight to the point, book a consultation with a mortgage adviser who will go through the best options for you.
What about house prices?
It's a difficult and complex answer as to what will happen to the housing market going forward, but most experts predict that the growth of house prices across the UK will start to slow down.
In recent years, the demand for houses has far outweighed the supply. And buy to let properties becoming a more mainstream and reliable investment vehicle over the last few decades has been just one factor in this.
And although the Covid-19 pandemic caused uncertainty, the government's Stamp Duty Holiday opened a window for many property buyers to get on the market, or secure another property, at a discounted tax rate – leading to a surge in demand.
But higher interest rates and more expensive mortgage products means that fewer people will be taking out mortgages.
Some people might decide to rent for longer or move back with their parents to save, and some may even be squeezed out of their affordability margin due to the higher rates.
We won't likely see a dramatic drop off overnight, or over any short period of time, but a prolonged reduction in the number of property buyers in the UK due to higher rates could at least see the acceleration of house prices slow down over the next few years.
For more news and insight on house prices in the UK, our recent piece looks at the fastest growing property prices over the last decade and where the next top locations could be: NEWS: The Fastest Growing Property Price Locations in the UK.
Give us a call
Contact us to arrange a convenient time for an in-depth first discussion with one of our trusted finance brokers and see how we can help:
Or click here to make an online enquiry with us.