Categories
How to Get a Green Mortgage - Could you Save Thousands on your Mortgage and Energy Bills?
07-March-2022
07-March-2022 10:50
in Mortgage
by Sam Hodgson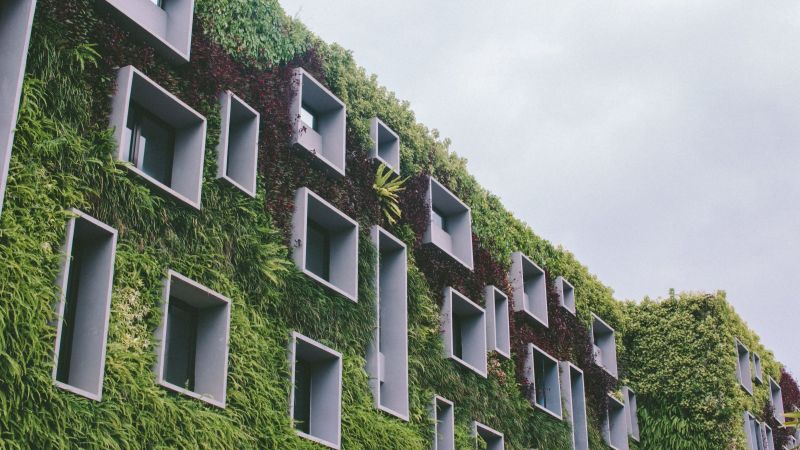 With energy costs rising throughout the UK and the rest of the world, many existing and prospective homeowners are wondering how much they could save with a green mortgage.
You might be looking at ways to make your home more energy-efficient just to keep your bills down - so, could you qualify for a 'green mortgage' while you're at it?
And if so, could you save thousands on your mortgage repayments through your lender's green mortgage incentives, while also fighting climate change and saving money on your bills?
What is a green mortgage?
In the simplest of terms, a green mortgage is a discounted mortgage specifically for eco-friendly homes - and we'll look more closely at the criteria later.
In this guide:
Why do mortgage lenders offer better deals for green homes?
Green Mortgages for Buy to Let Properties
What are the criteria for eco-friendly homes?
How can I get my property to meet green mortgage criteria?
How much will it cost to make my home Green?
How much you could save through eco-mortgage incentives?
How can you get a green mortgage?
But first... Why are gas prices so high at the moment?
Europe's winter last year was particularly cold, and there was a significantly high demand for gas to heat homes
There's also been a higher demand in Asia for liquified natural gas
And with Russia's invasion of Ukraine, we've seen the price of oil and natural gas skyrocket even further.
While you're here: NEWS: How Could Russia's Invasion of Ukraine Impact the Mortgage Market?
With energy prices on the rise, you might already be thinking about:
Switching to LED bulbs
Draught-proofing your house
Lowering the thermostat a degree or two
Using the dishwasher less
All these things will add up to reduce your energy bill.
But will they get you any closer to qualifying for a green mortgage, and is it worth taking a few more energy-savings steps to qualify?
By taking action to improve your home's energy rating you could get hold of some great mortgage discounts if you're remortgaging.
And some discounts are also available for new property buyers if you commit to improving the energy efficiency of your home within 12 months of your purchase.
And don't forget, some of the improvements you make could pay for themselves over the term of your mortgage just in the reduction of your energy bills - let alone the better interest rates you could get.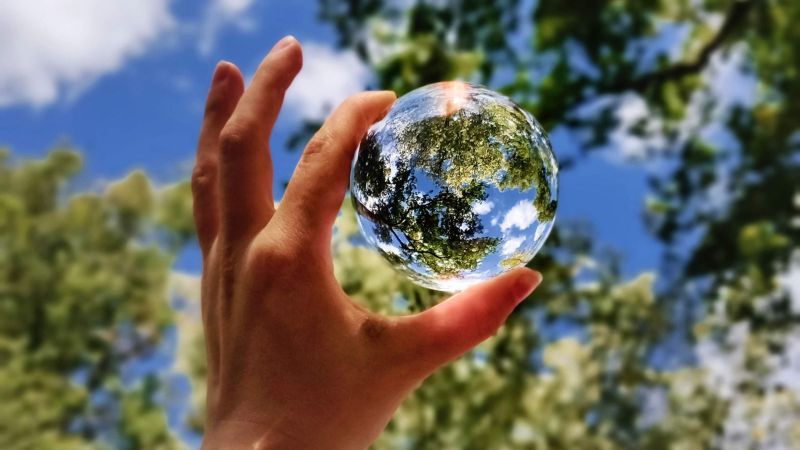 Why do mortgage lenders offer better deals to green homes?
First of all, it needs to make sense from a lender's perspective to offer preferential mortgage rates to green homes.
Green homes need to represent a lower risk for loan purposes than standard homes, otherwise, there is no logical incentive for banks to offer better rates.
Fortunately, green homes are more attractive to lenders in three ways:
1. Green homes are cheaper to run because they have lower utility bills.
This means that you, as a borrower, are more likely able to keep up with your mortgage repayments as you're spending less on your energy bills. You're therefore less likely to default on your mortgage, and banks like this.
2. Green homes are more valuable than 'brown homes'.
There's a term in the property industry known as 'green value' which refers to energy-efficient homes having a greater value than standard homes because they will be more attractive to future buyers.
And the effects of 'green value' are only likely to accelerate with the continuation of climate change, legislation being enforced across the UK, and energy prices potentially continuing to rise.
Mortgage terms can be 25 years, 30, or even longer, so your lender's long-term investment in your home is protected by its green efficiency - they can use that value to offer you a cheaper mortgage.

3. The UK Government's Green Mortgages Consultation
In their Heat and Buildings Strategy released in October, the Government announced a consultation to incentivise UK mortgage lenders to disclose the energy performance figures of their entire property portfolios.
They want all mortgage lenders to be hitting an average EPC band of C by 2030 across their entire property portfolios in order to promote eco-friendly homes.
This means that banks and green lenders will likely look to prioritise green home mortgages even more going forward if they want to get anywhere near the Government's targets.
Green Mortgages for Buy to Let Properties
Also detailed in the government's Heat and Buildings Strategy is their plans to ensure that all buy to let properties meet an EPC rating of C by 2025 for new tenancies, and by 2028 for existing contracts.
For prospective and current buy to let property owners it means you have to shell out thousands of pounds on property upgrades to meet these criteria.
The Telegraph reports that buy to let landlords could be forced to sell their 'brown' properties with no other reasonable alternatives, so investing in an already green buy to let property seems like a great option for new buyers.
And with a Green Buy to Let Mortgage discount on top securing you better interest rates, it could be a no-brainer.
So, what are the criteria for a green mortgage?
Not all lenders offer green mortgages, and for those that do, their green home mortgage criteria can vary.
However, the most important factor to get a green mortgage is to get your property's Energy Performance Certificate (EPC) score to an A or a B.
If you have an EPC of A or B, you can just provide your EPC certificate to your mortgage lender to apply for any applicable green mortgage discounts.
If you've found a property to purchase, or if you're wondering about your existing home, you can look up its latest EPC score for free, here.

How can I get my property to meet green mortgage criteria?
If your energy efficiency rating is way off an A or B, then you might need to invest considerable funds to make your home energy efficient.
Your home's latest energy certificate can be viewed online via the link above, and your certificate will even tell you some of the best ways to improve your home's energy rating, and the potential score you could reach through your last surveyor's recommendations.
Here are some of the most common and cost-effective energy improvements to make in your home:
Draughtproofing your property
Installing low-energy lighting
Insulating your loft and/or walls or adding to your existing insulation
Note: While their methods of protest have been divisive, Insulate Britain's recent climate campaign has called for the UK government to insulate all social housing by 2025. Why? Because insulation has such a massive impact on energy consumption.
Install a condensing boiler
Install double-glazed windows
How much will it cost to make my home Green?
It depends on what improvements you're making, but recent analysis from Habito suggests the average cost of upgrading a property in the UK from an EPC rating of D to C is now £6,155.
And for a large, detached family home, the cost potential averages at £12,540.
Upgrading to an EPC rank of C won't necessarily get you a green mortgage, but it gives you an idea of the costs you could be paying for an eco-efficient home and getting a green mortgage product.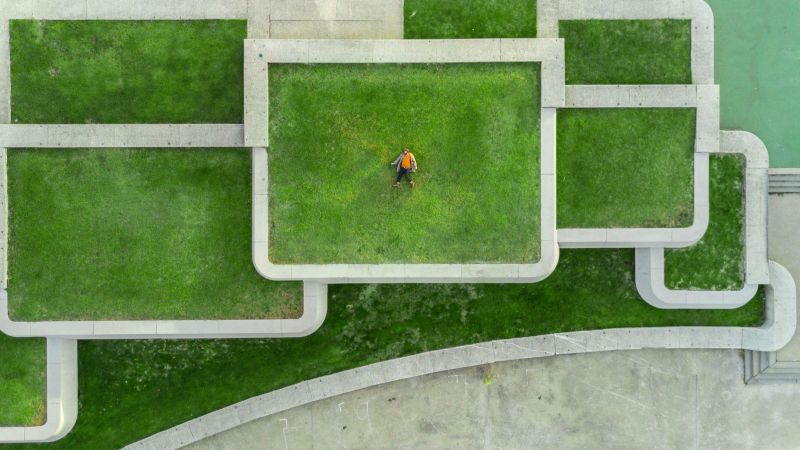 How much you could save through eco mortgage incentives?
Savings vary based on the mortgage lender you go with, your EPC score, and many other factors.
But in general, you could get a reduced interest rate with a green home mortgage compared to a standard mortgage. This is the case with NatWest green mortgages and Barclays green mortgages.
Or, you could save on application and product fees...
Coutts' Green Lending scheme, for example, currently offers a discount of up to £2,000 from a clients' mortgage agreement fee for green homes.
And NationWide green mortgages currently offer cashback on eco-friendly homes for up to £500 via their Green Reward scheme.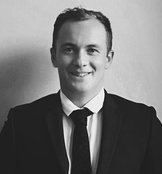 Luther Yeates
Head of Private Clients
For some current numbers: on a £1m mortgage, a reduced rate of up to 0.06% is available.
This sounds small, but over 5 years it would save you £3,000.
But I expect if you improve your home to meet green lending criteria you would save on your electric or gas bill as well, so the potential for savings is even greater.
How can you get a green mortgage?
When you apply for your mortgage, you'll need to provide your mortgage lender with your EPC certificate to prove its energy rating.
As to which provider will offer you the most savings - that depends on your mortgage situation and the deals available at that point in time.
Some lenders will already be better for you than others, depending on if you're remortgaging, a first-time buyer, earning in a foreign currency, or if you're looking for an expat mortgage on a UK home - to name just a few scenarios.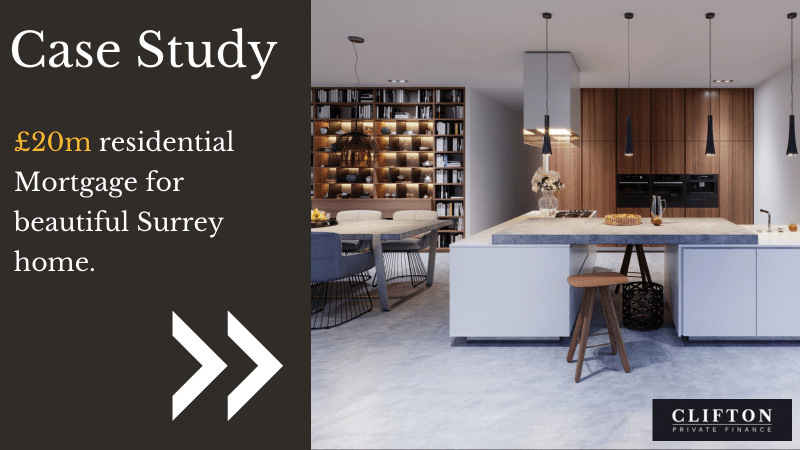 A specialist green mortgage adviser at Clifton Private Finance is tuned in to the latest eco mortgage deals available across the entire mortgage range - from high-street lenders to private banks and specialist mortgage lenders.
We can advise you on what type of mortgage product you need, who to take it out with, help you through the whole process, and negotiate the best rates available for you.
To speak to a broker today about how we can secure your property finance, call us on the number below, or complete our contact form and we'll get back to you.
Give us a call
Contact us whenever it suits you to arrange a convenient time for an in-depth first discussion with one of our experienced finance brokers:
Or click here to make an online enquiry with us.