Categories
What Is Commercial Property Finance? How Much Can You Borrow?
23-January-2020
23-January-2020 18:52
in Commercial
by Jennifer Stevenson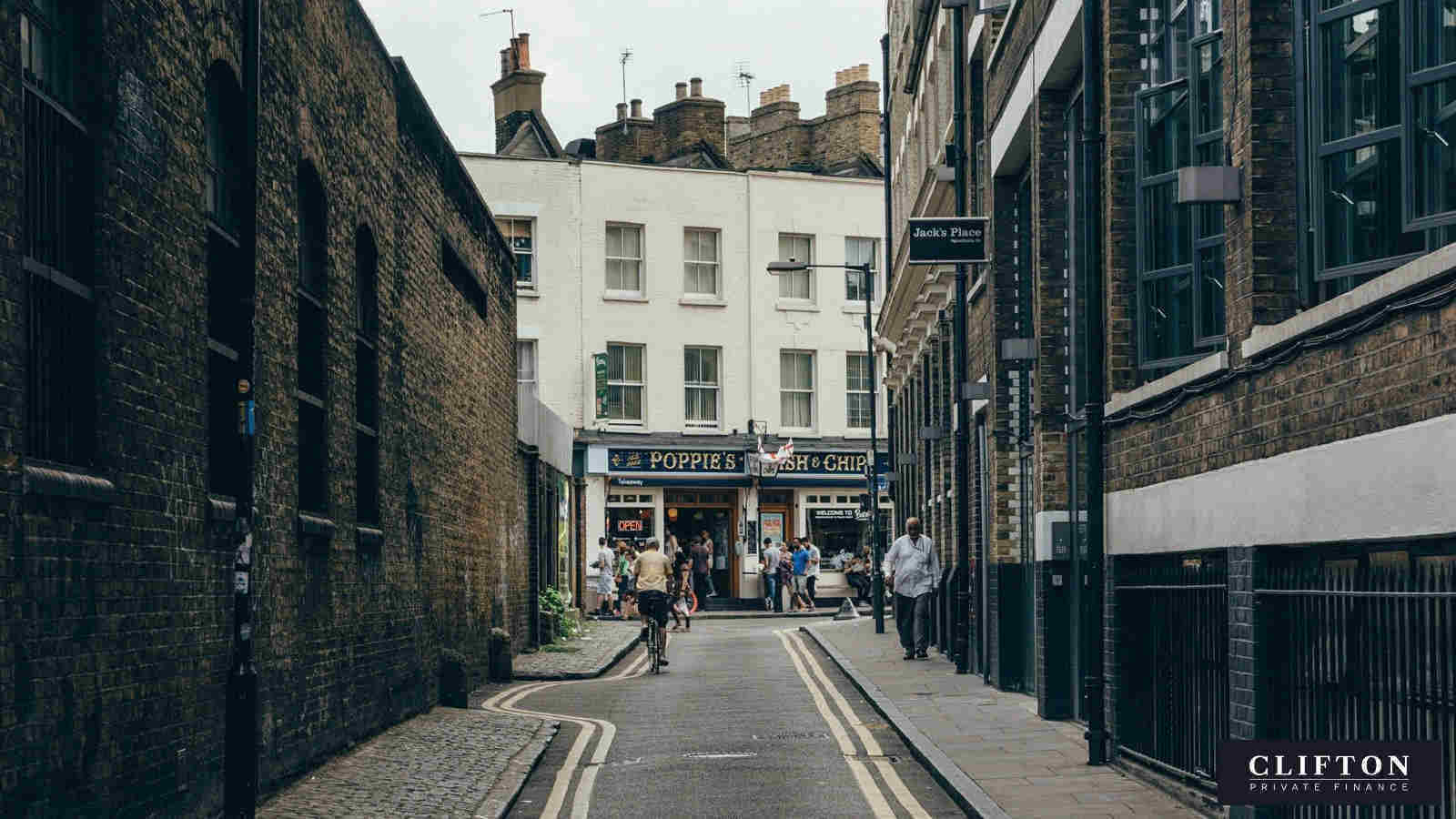 Debt-free is good. But business success requires access to finance so you can seize opportunities, or stay ahead of the market.
What is commercial finance?
Commercial loan terms can apply to borrowing by individuals or a company to buy commercial premises, or borrowing by businesses.
Cautious business owners, and particularly sole traders and small business owners, usually feel most comfortable operating debt free, financing growth from operating profits.
But there will be times when opportunities present themselves which can't be financed out of your rainy-day fund:
The opportunity to acquire new, more suitable premises
Expansion plans: the need to service a big new order, take on new staff, buy more equipment
Building up inventory
Managing cash flow
Buying essential equipment
In addition, if your business doesn't have an established credit record you may want to take out a small, manageable loan now, to build the business's credit history and secure better loan terms when you need a larger loan in the future.
Do you need debt or equity business finance?
The two main types of finance available to businesses and commercial enterprises are debt finance and equity finance.
If you're not aiming to give away equity (a share of your business) in return for Dragon's Den-style "angel" finance, you'll be looking at debt financing (that is, lending which must be repaid).
Sources might range from an overdraft facility or a bank loan, to asset-based lending or bridging finance.
Assets-based commercial finance
Business lending can be secured by personal guarantee, for which it's possible to take out personal guarantee insurance.
Otherwise, borrowing is usually secured against:
Business assets such as invoice (order book) finance or VAT finance
The value of land or bricks-and-mortar: either the company's premises, or property owned by a company owner
Other other "hard assets" such as commercial machinery or equipment, or stock
Finance for commercial property
If you're looking for finance for land, development or commercial premises, Clifton Private Finance can secure competitive rates for:
Offices
Retail outlets
Mixed-use premises
Factories, industrial units and warehouses
Restaurants & cafes
Nursing homes and care homes
Development land
Portfolio buy to lets
HMOs
1 Property finance for offices
Including shared office space for the growth in sole-trader businesses and SMEs, and co-working spaces. Forward-looking investors and developers are piggy-backing on the market growth led by the high-profile branded co-working spaces such as WeWork, developing sites such as BaseCamp Liverpool, The Assembly Manchester and Industry in Chester.
Read our blog: Development finance for office to residential conversion
2 Commercial borrowing for retail outlets
The face of retail is changing, both on the high street and away from city centres, in housing and office developments.
We work with specialist and private lenders who take an entrepreneurial approach to new business opportunities, and our commercial lending specialists will be able to
3 Mortgage finance for mixed-use premises
The combination of residential with commercial premises has traditionally been problematic, but we have lenders who are keen to get involved in financing mixed-use properties, up to 75% LTV, and above, including residential above shops and restaurants.
Read our case study: Finance to develop flats above restaurant in Tooting London
We're also experienced in finding finance for rural estates that include residential rental properties and small business premises in converted outbuildings:
Read our case study: Splitting land titles on a country estate allows purchase with residential and buy to let mortgages
4 Property finance for factories, industrial units and warehouses
The growth in off-the-high street and online retailing is offering more opportunities to investors looking for opportunities in acquiring and developing small industrial estates. And some of them are taking a more active role in encouraging synergies between the on-site businesses.
We can partner you energetic lenders who will be keen to share in your business growth.
5 Finance for restaurant & café premises
The decline in the formal UK restaurant market is leading to new opportunities for more relaxed and convenient food providers, including centralised takeaway hubs.
Meanwhile, the café market is still growing strongly, off the growth of the coffee economy: three coffee shops opening every day in the UK, with the number of coffee shops set to overtake pubs by 2030.
Lenders are keen to support property developers stepping into these growth markets, including the development of food outlets on trading estates.
6 Buying and developing nursing homes and care homes
The changing face of the social care industry is making waves in the nursing and care home property market. Established care home operators face a pressing need to upgrade ageing properties, creating opportunities for developers buying up and converting old stock.
We have extensive experience sourcing finance on care home developments and conversions. Read our case studies:
Finance to complete a care home development project in south west London
Development finance to convert care home to 4 flats
Bridging loan to purchase and convert Swindon care home into flats
7 Financing land development opportunities
Locating development land opportunities and acquiring planning permission is seldom a swift process.
We're always ready to get involved at the outset, to scope out your finance opportunities and work with you throughout the stages of development, from feasibility study through to marketing and sales.
Short term commercial loan to purchase property & land in Reading for development
Bridging loan for Scottish wind turbine development
8 Portfolio buy to lets
The complexities of portfolio investment property holdings calls for the detailed, personalised approach we take to the issues that our clients present.
Advising on portfolio finance is a particular strength of ours. Restructuring finance across your holding can free up unencumbered properties available as security for future finance. Read our blogs:
Facility to expand property portfolio
How to remortgage a buy to let portfolio
9 HMOs (Houses in multiple occupancy)
We work with numerous landlords who are exploring the investment advantages of acquiring or converting properties to accommodate more tenants and improve their ROI.
While we can't advise you on the detail of licensing requirements, will be able to take your finance application to the lender who will look most favourably on your particular circumstances.
Read our blog: HMO Mortgages – How To Finance An HMO Property
Contact Clifton Private Finance to discuss the commercial finance you need
We have depth of experience in sourcing commercial finance for property transactions in the UK.
We can talk through all your financial needs on the phone, and send you details by email. Or we'll be delighted to sit down with you face-to-face to discuss your plans:
Our commercial finance service
And if you've found this blog useful do pass it on...