Categories
How to Remortgage a House
22-July-2022
22-July-2022 19:02
in Mortgage
by Sam Hodgson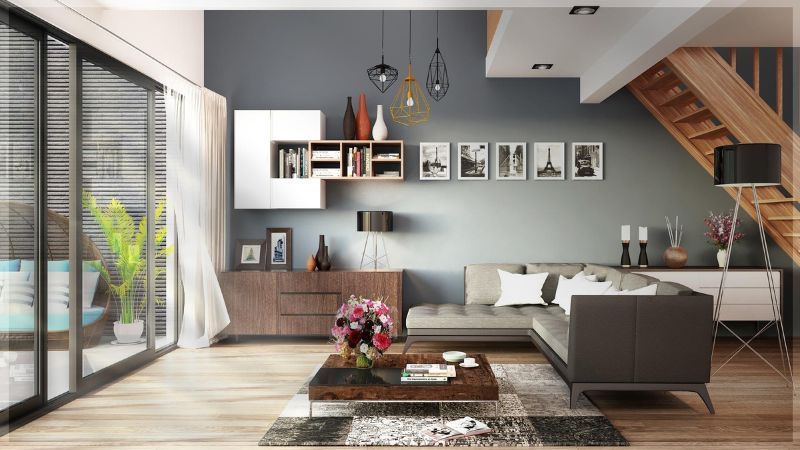 Remortgaging isn't right for everyone, but it can have a number of advantages depending on your situation. You could free up capital that's tied up in your home, or you could just get a cheaper interest rate on your debt.
In This Guide:
What does it mean to Remortgage?
Why would you Remortgage?
What are the Advantages of Remortgaging?
What are the Disadvantages of Remortgaging?
How Long Does Remortgaging Take?
How Much Does it Cost to Remortgage?
What does it mean to Remortgage?
Remortgaging is the process of switching your existing mortgage to a new mortgage, on the same property.
You can stay with your current lender or move to a new one, and you can either just change your mortgage deal, or use it as a way to release money tied up in your home.
Why would you Remortgage?
Here are 4 of the most common reasons to remortgage:
1. Get a better interest rate
If you originally took out a fixed or variable rate mortgage, you'll normally revert to your bank's Standard Variable Rate (SVR) automatically at the end of its term.
This rate is usually significantly higher than a normal rate, so most people choose to remortgage at this point to save money on interest.
Also, as you'll have paid back a chunk of your loan through your existing mortgage, you'll be remortgaging at a lower Loan to Value (LTV) than before.
Your Loan to Value is the amount you're borrowing as a percentage of the value of your property – so, you'll likely be borrowing less money compared to the value of your house, which will give you a lower LTV.
If your home has increased in value since you bought it, this will also lower your LTV. Generally speaking, the lower your LTV, the lower interest rates you'll be eligible for because it's less risky for your lender.
2. Consolidating your debt
If you have other forms of debt, like a personal loan or an outstanding credit card balance, you could remortgage to free up money from your property to pay them off with.
The interest rate on your mortgage might be lower than your other debt as it's secured against your property, so this could save you money on repayments. And as your debt will all be in one place, you'll only need to worry about making one repayment each month.
However, approach this with caution, as you could end up having your property repossessed if you cannot keep up with your mortgage payments. If you're unsure, speak to a mortgage broker.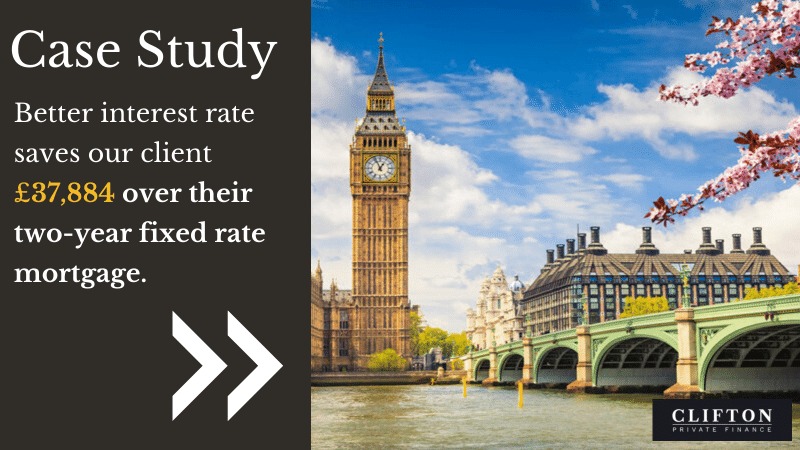 3. Get debt-free quicker
You'll often be charged by your lender for paying back too much of your mortgage too soon.
So, if you're yearning to be mortgage-free, and you can afford it, remortgaging to get more flexible overpayment terms could allow you pay back your loan quicker.
4. Home improvements
Whether you're considering an extension or a new kitchen, many people choose to remortgage their home to free up the capital to pay for it.
Because you'll have paid back a portion of your original loan, you could remortgage at the same LTV as you did originally but get a chunk of cash back to spend on refurbishments.
If you're in any of the above situations, but not entirely sure how to proceed, speaking to a mortgage adviser might be the safest option for you.
Our specialists at Clifton Private Finance are fully qualified mortgage advisers. They can give you peace of mind that you're making the right decision, and that you're are getting a good deal in the process.
What are the Advantages of Remortgaging?
Here's a quick summary of the main advantages you can get from remortgaging.
You can move to a deal better suited to your current situation
You could get a better interest rate
You could find a more flexible mortgage, like one that allows overpayments with fewer fees
What are the Disadvantages of Remortgaging?
If your financial situation has changed for the worse – for example, you now have a worse credit rating - you might struggle to get a new mortgage
There are fees associated with remortgaging
You could have to pay fees for early repayments or redemptions
If you are close to retirement, you may have difficulty getting a new mortgage
If you've become self-employed, or you're now earning less, you may have trouble showing that you can afford your mortgage
How Long Does Remortgaging Take?
The length of your remortgaging process can differ for every situation. However, on average, it can take around a month from your application submission to receiving a mortgage offer.
How Much Does it Cost to Remortgage?
Just like the time it takes, the costs of a remortgage can vary, too. However, there are certain fees and averages you can expect to pay when looking to remortgage.
There are two main categories: the cost of leaving your current mortgage, and the cost of setting up a new one.
Early Repayment Charges (ERCs)
One of the main fees to look out for when considering remortgaging is Early Repayment Charges on your current mortgage.
This is a fee for ending your current mortgage before the end of its term – and it can be expensive.
If you're unsure if any ERCs apply to your current policy, or if you're in doubt about whether remortgaging is worth the costs, you can speak to a mortgage broker for advice.
Legal Fees
If you're remortgaging via a 'product transfer', which means staying with your current lender but moving to a new deal, it requires little to no additional legal work, and therefore no extra legal fees.
However, if you're changing lender, you may have to pay for a solicitor or conveyancer. Costs vary depending on what services they need to provide for your situation, but you could expect to pay up to and above £500.
Admin Charges
There are also general administration charges paid to your current lender to cover the process of moving your mortgage - they will usually cost between £50 to £300 but can vary between lenders.
Arrangement Fees
Arrangement fees can cost around £1,000. This is paid to your new lender for setting up your mortgage.

Reservation Fee
You will sometimes be required to pay a reservation or application fee, which should cost no more than £200.
This is often the case if you're securing a fixed rate or discounted deal.
Valuation Fee
If you need to have your property valued, a valuation will usually cost around £400, although this can vary with the type of property.
Broker Fee
Mortgage broker fees can vary hugely depending on the individual situation and property value. Some brokers will charge 1% of your loan amount, so £1,000 per every £100,000, while others only charge a fixed fee.
To find the best deals available to you in remortgaging your property, contact our specialists at Clifton Private Finance for expert advice and transparent fees.
Give our helpdesk a call, book a consultation, or complete our contact form below, and we'll help find the right solution for you.
And for more information, here's our full guide to remortgaging and our services.