Categories
How To Remortgage a Residential Home To A New Lender
24-March-2020
24-March-2020 11:53
in Mortgage
by Admin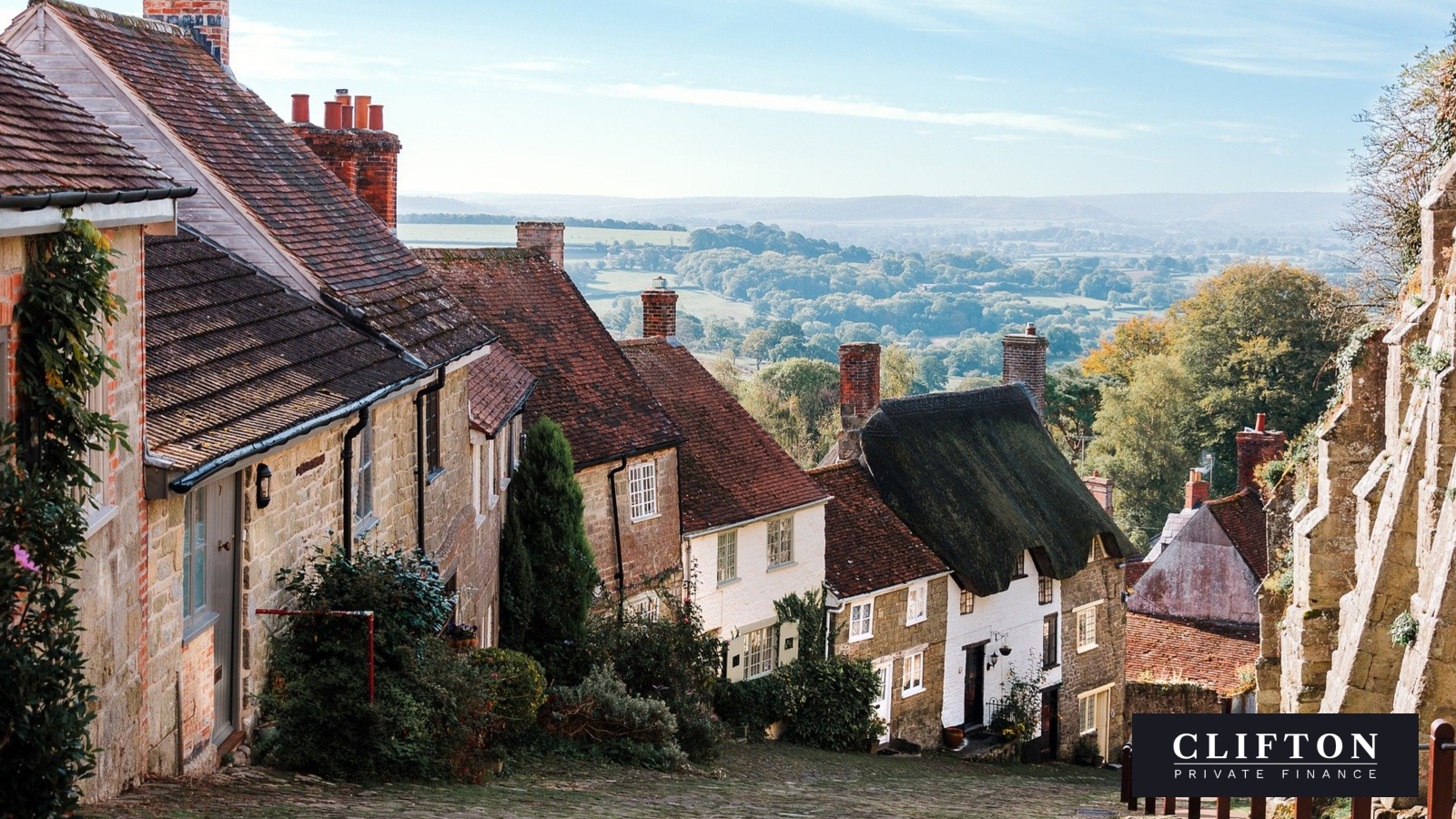 If your fixed term mortgage deal has come to an end, you could remortgage to release some cash. Shopping around mortgage providers will save you thousands.
No-one looks forward to spending hours on the phone to banks or building societies, or comparing the fine-print of mortgage offers.
In this blog we'll show you how good advice has really paid off for homeowners like you.
And our Simple 6-Step Guide to Remortgaging will walk you through the process quickly and painlessly.
Plus we're giving you our quick checklist of the Essential Remortgaging Paperwork you need to get together.

Stick or switch: stay with your current mortgage lender, or find a new one?
The easiest option will always be to stay with your current lender – and they know that.
You could save yourself the time you'd spend shopping around. And they'll probably offer you some sweeteners, like savings on valuation and set-up fees.
But your home is probably the most valuable asset you have a stake in. And a small difference in a percentage rate on interest or charges will cost you a lot more money than you may try to save on – say – your electricity bills.
You need to be considering not only your current finance setup, but whether you might be thinking of moving in a couple of years, wanting to build an extension, taking some money out to help a son or daughter get onto the property ladder, or investing in a rental property.
Other lenders will be keen to encourage you to switch, by offering cashback schemes or free legal fees
Which is where professional, independent advice could really pay off.
Changing mortgage lenders could really pay off if…
Another bank or building society will offer a better rate than your current lender is offering
You want to release some equity from the increased value of your home, but your current lender won't do it
You want to rent out your home because you've moved somewhere else – so you now need a buy to let (BTL) mortgage
Or you want to move back into a property you've been renting out – so you want to change your BTL mortgage to residential lending
Your financial setup has changed – maybe you had an interest and capital repayment mortgage, but now a lower monthly cost, interest-only mortgage would suit you better
You get regular lump-sum bonus payments and you want the option of regular "overpayments" on your mortgage – but your current lender doesn't allow it
Step 1 Check when your current mortgage deal is coming to an end
The most urgent reason for needing to remortgage is if your current fixed-rate mortgage term (usually two or five years) is coming to an end and you're in danger of reverting to your provider's standard variable rate (SVR) which will be pretty wounding.
The average SVR in 2019 was 4.9% - this is much higher than the average rate for a two-year fixed rate mortgage (2.52%).
You need to remortgage.
Some lenders will give you notice three months ahead that your fixed-rate term is coming to an end. Others may only tell you a month before you'll revert to their SVR.
You want at least four to six weeks to be looking at getting an alternative mortgage set up, and for any survey and legal work to be completed. Don't let yourself get panicked into making a quick decision to stay with your current lender.

Step 2 Find out the best deal your current lender can offer: then start comparing
Your current mortgage holder hopes you're going to stay with them: they'll start bombarding you with sales material.
Be sure they're offering you the best deal they've got for your situation. Of course you want to know about any savings on legal and valuation fees that they're offering.
But then go shopping around.
To get the best mortgage deal for your financial circumstance needs more research than calling in a few comparative quotes to reassure yourself that your current lender's remortgage offer isn't too bad.
Do you know the best lenders to go to for the kind of mortgage you need?
Realistically, how many banks or building societies are you going to contact?
You need to be aware that the advice that each lender gives you will only be about the type of deals that they can offer: this or that. They won't be giving you "whole of market" advice about other types of mortgage setup that might suit you better.
Step 3 Contact an independent mortgage broker
You can do all the legwork yourself, if you have the time.
But you still won't necessarily know which are the right questions to ask, and what you should be looking out for. And that goes beyond:
The current value of your property
How much you paid for it
How much equity you have in it (how much is outstanding on your mortgage)
A mortgage advisor will be prompting you to consider not just your immediate finance needs but your future property-owning plans. And they will propose solutions you might not be aware of (and steer you clear of pitfalls that could cost you a lot of money further down the line).
Once this "fact find" is complete they should be finding the best refinance deal for your particular circumstances.
Step 4 Agree the deal: your advisor submits the application and a valuation will be conducted
When your mortgage broker comes back to you with the best mortgage offer available to you on the market they'll walk you through the "indicative figures".
If you're happy with the costs, you accept the offer, pay the upfront fees and your application gets underway.
You pay your broker's fee and they help you gather together all the detailed information that's needed, and submit your application for you. (An experienced broker knows how much additional information to give the lender: enough to forestall any future queries, but no extraneous detail that's going to lead them in the wrong direction.)
The lender will instruct the valuation on your home.
These are free with high street lenders, who can usually arrange an inspection within 24 hours of submitting the application. This could be an online "desktop" valuation, comparing prices of similar properties.
Or it might be a "drive-by" valuation or a full physical inspection (a standard valuation).
Private banks and specialist lenders usually require a standard valuation and will charge you. The cost of this varies from lender to lender and on property value.
A well-connected broker knows which lenders instruct valuations quickly, which can be a factor if you're up against a deadline.
You'll pay for the lender's valuation, so part of your broker's recommendation will have been based on whether a particular lender will consider the lowest-cost or fastest valuation to suit your circumstances.
Step 5 Legal work
The lender's solicitor will give your solicitor the list of legal documents they require (property searches, mortgage redemption statements etc).
If your broker has found you a lender who offers "dual representation", the same firm of solicitors that they use (on their "panel" of approved solicitors) will be able to act for you as well, saving on costs and time.
Your solicitor will also arrange funds in order to redeem your current mortgage and register your home with the new lender.
If your application runs into any snags along the way your broker will know about it, and will be looking for solutions. They'll also be chasing up progress along the way.
Step 6 Completion
Working through the "legals" can seem painstakingly slow, but a lot of this work is for your protection, so you don't want your solicitors to cut corners.
Overall, a remortgage should take between four and eight weeks, from start to finish, depending on how complicated your application is.
As soon as the legals are signed off your remortgage is authorised.

What paperwork will I need to provide for a remortgage application?
Proof of income
Your last three bank statements
Proof of salary bonuses or commissions
Latest P60 tax forms
Mortgage statements
If you're self-employed: an SA302 form
Get an experienced broker to do the legwork for you
Refinancing your mortgage can be time-consuming if you're going to thoroughly research all the deals available. And you may not be able to weigh up which option is going to suit you best. Call Clifton Private Finance for a no-obligation first discussion of how we can help you:
Call Clifton Private Finance
And if you've found this blog useful do pass it on...