Categories
Non-Standard Construction Mortgages & How To Get One
16-September-2021
16-September-2021 11:15
in Mortgage
by Sam Hodgson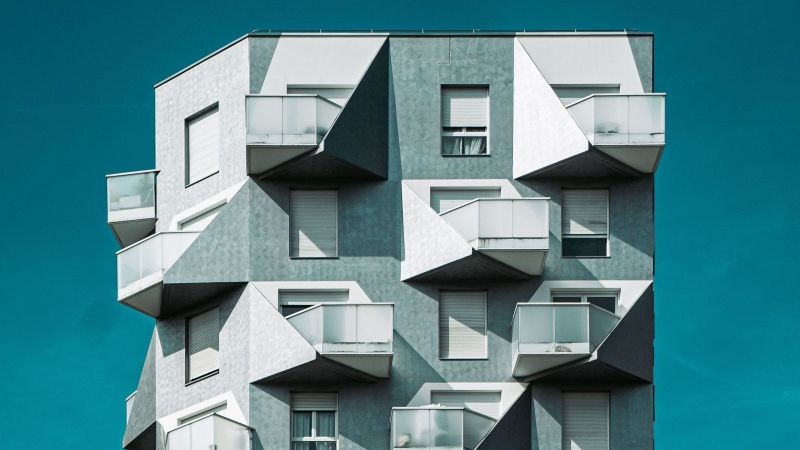 Non-standard construction mortgages are hard to come by. But if you know the right specialist lenders you can still get a competitive deal on your mortgage.
Mortgage brokers know the ins and out of the market, and speaking to an adviser is usually the quickest way to find the best non-standard construction mortgages.
But in the meantime, this guide will tell you everything you need to know about the ins and outs of non-standard constructions properties and mortgages.
What is a non-standard construction mortgage?
Non-standard construction mortgages are specialist mortgages for properties with an unusual construction type.
They don't fit into the usual brick and mortar construction criteria you'll find in standard homes.
And because of their unusual construction, some mortgage lenders don't like the added risks and complications that come with assessing the risk of the property and the loan, so they flat-out reject applications.

What makes a house a non-standard construction property?
There is a magnitude of reasons why your house could be considered a non-standard construction property, but here is a list of the most common examples:
Properties with thatched roofs


Steel frame properties


Timber frame properties


National Heritage Listed buildings with historic or architectural interest (check the list here)


Tower block or high-rise flats


Properties built from concrete


Pre-fabricated buildings


British Iron and Steel Foundation (BISF) properties


Other construction quirks include walls made entirely of glass, for example, or any other kind of building materials that aren't brick or stone with a tiled or slate roof.
The category of non-standard construction is extremely broad due to the sheer range of materials and methods available to builders and architects, but the examples above give you an idea of the construction types that mortgage lenders commonly rule out.
Why is it difficult to get a mortgage on a non-standard construction?
From a mortgage lender's perspective, there are additional risks and complications to account for when lending on properties of non-standard construction.
Thatched roofs, for example, are a fairly common feature of country cottages, and yet they can cause a lot of complications and even result in you not being offered a mortgage by some lenders:
Thatched roofs need regular maintenance which could cost you close to £1,000 per year.

This will be factored in by mortgage calculators as lenders will think it will affect your mortgage repayments.


They have a lifespan of 20 to 30 years, so you'll likely need a new one at some point during your mortgage term.

This could cost in the region of £20,000 depending on your property size, and mortgage lenders will be concerned about the effect of this on your ability to make repayments on your mortgage.


Thatched roofs can be a fire hazard which will make your building insurance premiums higher add an extra level of risk to your borrowing.

What issues do banks have with non-standard construction mortgages?
Many of the other types of non-standard properties share the same drawbacks as thatched roofs. The non-standard aspects of a property's construction could be:
A safety hazard


Expensive to maintain


Difficult to insure due to the safety or security of your property


Subject to more rigorous inspections and risk assessments that cost lenders time and money


Harder to sell, as some buyers might be put off by the extra complications that come with non-standard constructions.
For listed building mortgages, usually, any building repairs need to be completed with restorations of the original materials rather than with new materials. This can be done, but can often cost much much more which lenders see as an additional risk.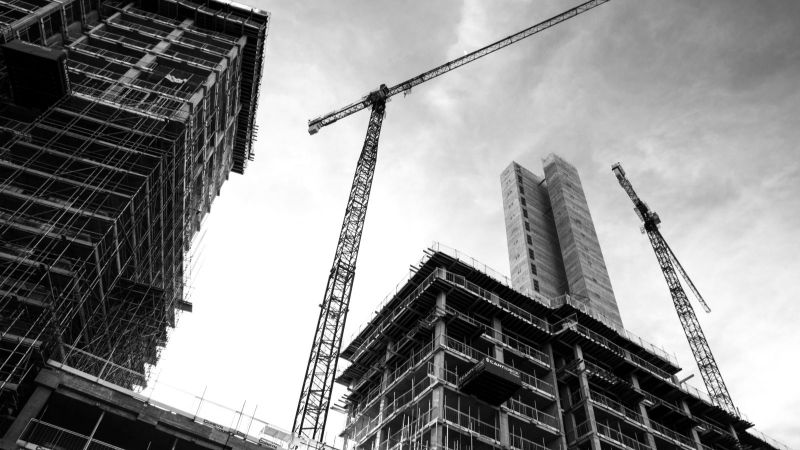 Can you make a non-standard house standard?
If you already own your home, then you might be able to make sufficient changes to classify it as a standard construction. However, it depends on what the issues are.
If your property is built with steel or timber frames, for example, you'd have to completely rebuild it
If you need to replace your roof or rebuild some walls it might be somewhat doable, although it's likely to cost a lot of money and will probably outweigh any savings you'd make by qualifying for a standard mortgage.
Is it harder to get a mortgage on a new build?
It can be harder to get a mortgage on a new build if they're classed as non-standard constructions.
For example, pre-fabricated (pre-fab) homes are becoming more popular because of the scalability and efficiency of production. They are usually built off-site and transported to your home's plot, and are often built from concrete.
However, when things go wrong, often large portions of the building need to be replaced due to the way in which they're constructed, so it is usually more expensive to insure and riskier for lenders.
Why can't you get a mortgage on a concrete house?
If you're new-build home is built from concrete, it is probably a pre-fab home that has been produced elsewhere and then just assembled on-site.
These types of property are harder to insure because they are not standard buildings, even though they may be a cheaper and more efficient way of building a home.
You might struggle to secure a mortgage on a concrete home; however, if you know the right specialist lenders or use a mortgage broker, then there are still lending options available to you and you can still get a mortgage.

How do I get a non-standard construction mortgage?
Like with a standard mortgage, your mortgage lender will want to know about your personal circumstances, financial situation and potentially your experience with building and property development if work needs doing.
If you don't use a specialist lender, then you'll find it will take a lot longer and be more complicated than normal. Many high-street lenders don't have the procedures and expertise in place to complete your mortgage application efficiently.
Using a specialist lender speeds up the process and will give you access to the best deals. But, they are few and far between and can be difficult to find and compare.
Contacting a specialist mortgage adviser, like Clifton Private Finance, cuts out all the hassle of comparing the best rates.
We are experts in the bespoke market of non-standard construction mortgages. We know the best lenders to speak to for each situation, and we compare their rates and terms and give you the best options to choose from.
We also know what they'll ask from you for your application, so you'll be fully prepared to get an agreement in principle in advance of making your offer.
Speak to us today on the number below to see how we can help, or complete our enquiry form at the bottom of this page.