Categories
Sales Of Million Pound Houses In North England Outperform in 2017
11-December-2017
11-December-2017 18:45
in News
by Admin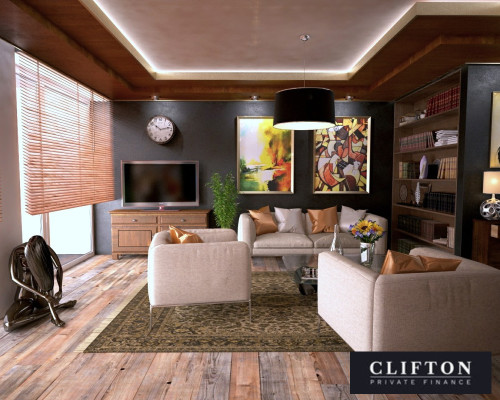 Million pound plus properties in Northern England accoding to a survey by Lloyds Bank have outperformed many other regions of the UK in the first half of 2017.
Prime housing in Yorkshire and the North West rose by 45% and 55% respectively which is in contrast to the London market where million pound homes fell by 7%. Other regions of the UK that saw a fall in sales of £1m + houses included Scotland down by 35% and Wales down by 31%. The East Midlands also saw a drop of 27%.
According to Sarah Deaves, Private Banking Director of Lloyds Private Bank:
"In the first six months of 2017 we saw a modest decrease in the number of houses being sold for more than one million pounds, together with a fall in the average price of top-end homes. However, sales in northern England and the West Midlands appear to have bucked the trend, with buyers making high value purchases perhaps taking advantage of lower borrowing rates.
"There are several factors that could be responsible for the ongoing uncertainty in the market, including interest rates and economic stability. Changes to stamp duty in 2016, which saw a 3% increase for second homes (including buy-to-let homes) also resulted in a surge of purchases in Q1 2016, ahead of the new rules coming into force.
"With the Office for Budget Responsibility revising down forecasts for house prices and housing transactions we expect this slowing to continue into the new year. This could mean that it takes longer for people to sell a million pound property or find their new dream home.
"There are steps that people looking to purchase a million pound property can take to speed up the process, however, and avoid missing out. We would always urge anyone to seek advice about the appropriate options available to them.
"It's not just about buyers. Owners of valuable properties who are planning to downsize or relocate may also wish to consider seeking advice around how they could pass this wealth onto family members."
Recent Case Studies & Editorial:
£7.35 Million Buy To Let Portfolio Refinance »
Million Pound Mortgage With 5% Deposit For Law Firm Partner »
£4.4 Million Remortgage of 4 Houses In Notting Hill »
£1.7 Million Pound Mortgage Capital Raise To Finance Divorce Settlement »
How to get a million pound mortgage »