Categories
How To Get A Barrister Mortgage
15-October-2019
15-October-2019 18:48
in Private clients
by Jennifer Stevenson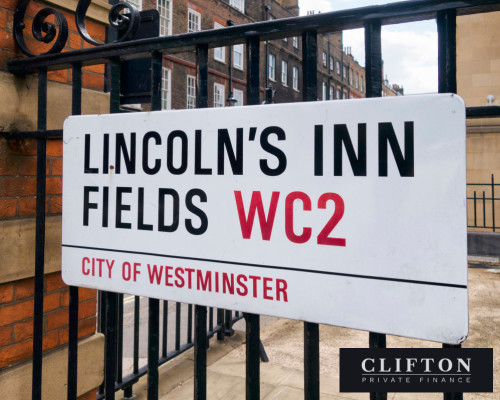 Independent barristers present a challenge to mortgage lenders. As a highly qualified professional with excellent income growth potential you're a borrower they'd like to finance.
But as a self-employed practitioner with highly variable monthly income and substantial practice costs, it's not an easy calculation for them to assess what size of mortgage commitment you can reliably service month-by-month.
The challenge for many barristers is to access the level of mortgage lending that fairly reflects their actual averaged income, and their earnings potential.
Residential and buy-to-let property mortgages for barristers
Mortgage finance will always be available to qualified barristers. The issue may be whether you can borrow enough to purchase at the level you're looking at, and how much your borrowing will cost you.
Without knowledgeable packaging of your application, a lender may err on the side of caution, reducing the amount of your borrowing, and failing to offer the most advantageous professional mortgage rates for either residential or investment mortgages.

Barristers buying a home
How much can I borrow
A minimum of 4.5 times income is available to most borrowers. Barristers can expect to access at least 5 times their income, and some lenders will be prepared to go higher than that for members of the Bar - depending on the size of deposit you can offer.
Barristers buying investment property
Average nationwide rental returns of 4-5% for single-tenancy rental properties make this an attractive investment proposition for high earners. (Though rental returns are considerably lower in London as a result of higher real estate prices.) Busy legal professionals who aren't able to be hands-on landlords may want to pay for more management support.
Multi-occupancy Houses in Multiple Occupation (HMOs) ("share houses" of three or more unrelated tenants), or Large HMOs (five or more unrelated tenants), offer rental returns almost double the rates for single occupancy – chiefly due to reduced rental voids between tenants. Management costs are higher, and landlords usually pay rates and bills, but more of the costs may be tax-deductible.

Most-suitable mortgages for barristers
Independent practitioner barristers are not standard mortgage clients. An experienced mortgage broker can advise whether an alternative to the standard interest-and-capital-repayment mortgage could suit your circumstances better:
Offset mortgage
An offset mortgage could allow you to make lower regular repayments each month while uneven fee earnings are paid into a linked savings account and reduce your interest payments.
Interest-only mortgage
Paying interest-only keeps regular monthly payments low, to allow for earnings fluctuations, but you won't be making inroads into capital repayment and reducing your overall borrowing. Most interest-only mortgages allow for overpayments of up to 10% a year, which could be paid for by lump-sum fees, and a specialist lender may be willing to allow larger annual overpayments.
Approaching high street lenders
As a barrister looking for either residential or investment mortgage lending, approaching high-street bank or building societies directly can prove time-consuming, and often frustrating.
Their requirements vary considerably as to proof of income required from barristers:
Averaged profits over two, three or five years
Last year's profits
Accountant's reference
Accountant's prediction of future earnings (sometimes dependent on progress into the current financial year)
3 months' bank statements
Analysis of month-to-month spending

You will want to be assured that the lender you have approached is looking beyond their standard requirements for self-employed contractors and is looking at your income growth potential to offer you the most advantageous rates. Approaching a number of lenders is extremely time-consuming, and a major reason why most barristers make use of an independent mortgage advisor.
If you go directly to a high street lender the application process won't necessarily take any longer than if a broker handles your application - if you satisfy this lender's criteria, and if you supply them with the information they need. But you may not know if you meet all the criteria until several weeks after you've received an agreement in principle, when your application is reviewed by their underwriter.
Not presenting all the necessary supporting documentation, in the format they require, will delay the process. And presenting unnecesary additional information can also slow the process, if it raises additional questions. And walk-up applicants are largely powerless to investigate the process and do whatever they might to speed it up.
Using a mortgage broker
An experienced mortgage advisor will:
Identify the most appropriate, and cheapest, mortgage type and lender for your situation
Compile all the necessary documentation
Present your earnings evidence most effectively, and "package" your application to suit the agreed lender's criteria
Chase your application through the system
In addition to being aware of all the high street bank mortgage offerings, which will sometimes be available to brokers at slightly more advantageous rates, in recognition of the time saved in processing "packaged" applications, mortgage brokers also have access to specialist lenders and private banks not available to direct approaches from clients.
Specialist lenders can take a "bespoke" view of a client's financial situation and tailor their mortgage offering accordingly.
Barristers have complex incomes for mortgage purposes. They're also extremely busy. Our advisors are available out of hours for detailed discussions.

James Caldwell, Clifton Private Finance

High-value, low-deposit mortgages for barristers
Some lenders are willing to provide lending up to 95% of value on substantial properties, to members of the legal profession. For mortgages in excess of £1 million there may be a requirement that over the first five years of the mortgage the lender's exposure will be reduced by agreed repayments of capital.
Call us at Clifton Private Finance
As a specialist property finance broker we have a lot of experience in arranging mortgage finance for barristers.
We have strong professional relationships with private banks, specialist lenders, family offices and wealth managers and can arrange the most appropriate lending to suit your needs.
We understand that your time is valuable. When you contact us we can arrange a call-back at any time that will suit you, for a detailed discussion with one of our brokers. Or our London office is just off Chancery Lane if you would like to arrange a face to face meeting:
Our barrister mortgage service
Read our blog on what proof of income you need for your mortgage application
---
2 Year Fixed
Up to £1.5m
2.54% APR
Fixed until 2/9/2024

Subsequent rate 4.25%

LTV - 60%
APRC 4.1%*
Product Fee £999

Early Redemption Charges - Yes

Free valuation

As of 16th June 2022
5 Year Fixed
Up to £1 Million
2.45% APR
5 Year Fixed (Remortgage)

Subsequent rate 4.40%

LTV - 75%
APRC 3.7%*
£850 cashback

Product Fee £995

Early Redemption Charges - Yes

As of 16th June 2022
10 Year Fixed
Up to £1 Million
2.73% APR
Fixed until 31/8/2032

Subsequent rate 4.49%

LTV - 60%
APRC 3.4%*
Product Fee £995

Early Redemption Charges - Yes

As of 16th June 2022
*Overall Cost For Comparison
---