Categories
How do I get a bridging loan?
01-July-2019
01-July-2019 16:43
in Bridging
by Jennifer Stevenson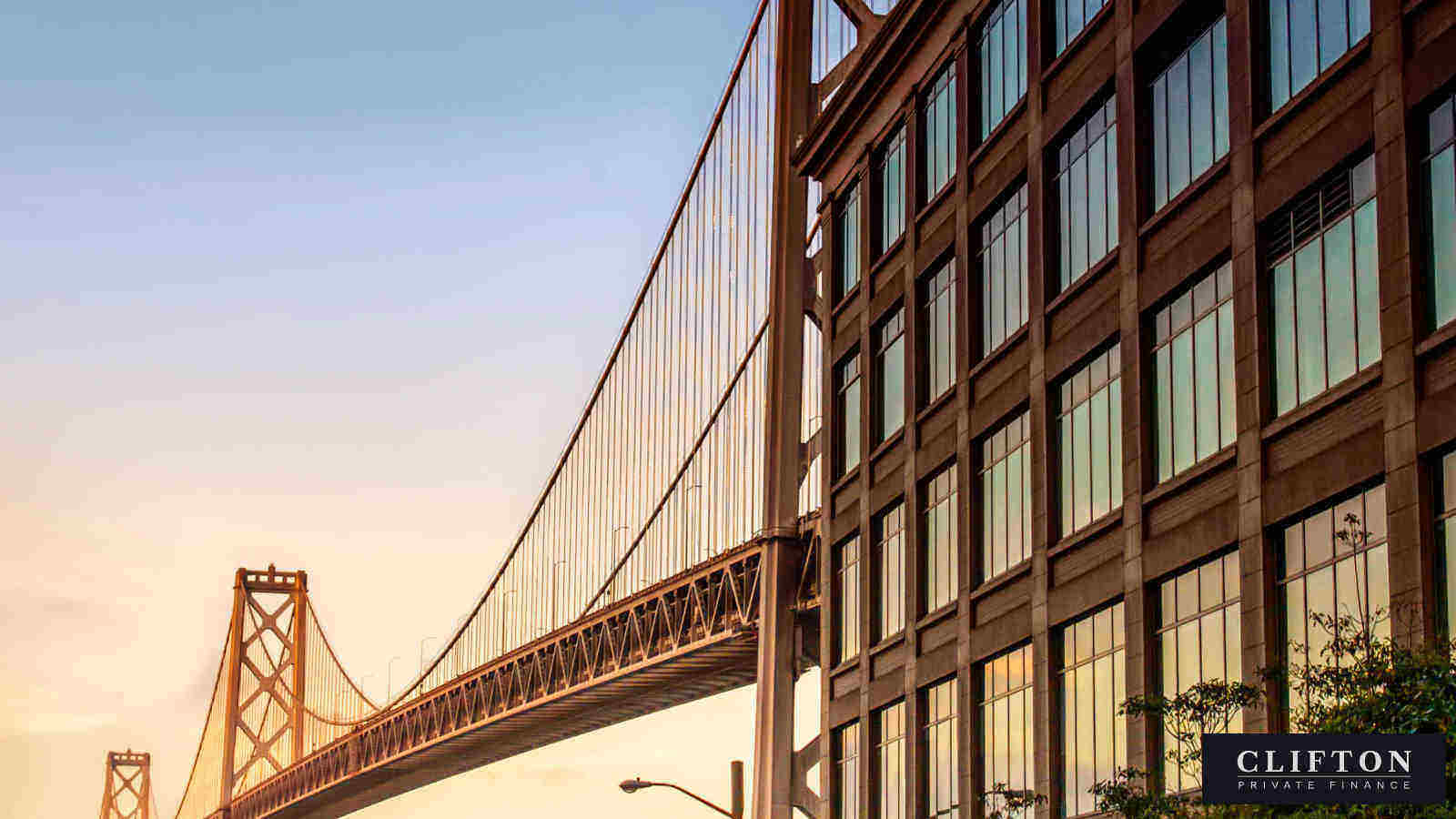 The essential answers to the 5 first questions everybody asks about bridge finance.
Are you looking for short-term property finance to bridge the gap between selling the home you're in, and buying the one you want? Or do you have an opportunity to buy a property to do-up-and-sell? A bridging loan is the type of finance you're looking for.
1. Who do I go to?
The first question most people ask is: will my bank give me a bridging loan?
And the short answer is – no.
It seems a logical first step to approach your own bank, or the building society who have given you a mortgage on your current home. But the days of "we know you, you've banked with us for years, so here's some more money" are long gone.

Now that short-term finance on residential properties is regulated, high-street lenders have withdrawn from the market – they're just not set up to handle it.
You need a mortgage broker to arrange bridging finance on your home
Bridge finance is now available from specialist finance lenders: more than 200 of them now offer this kind of more complex, niche finance.
To protect you, the potential borrower, the regulations relating to residential properties require that you must have specialist advice before taking out finance that's secured against a property that is (or has been) your family home, or is going to be your family home.
So that that's where a qualified mortgage broker, or mortgage advisor, comes in. Independent brokers like Clifton Private Finance can look at all the finance options available to you across the market.
Finding the right lender for your situation
Individually, the specialist lenders aren't able to advise you whether they're offering you the best deal you could get. So for residential borrowing they can only be approached via a broker.
Non-residential (investment) borrowers, and "High Net Worth Individuals" can approach specialist lenders directly if they wish to. It's assumed that they may have a greater breadth of financial acumen, and at the end of the day their home's not going to be at risk.
A mortgage advisor's job is to find you the most appropriate finance for your needs. And sometimes steering you away from focussing on the headline interest rates if other conditions, or set-up costs, may mean that this won't work out to be the cheapest borrowing for you, or the most appropriate for your circumstances.
How do I find a mortgage broker for a bridging loan?
Personal recommendation is always a bonus. But many home-owners only make use of bridge finance once in a lifetime, so not many colleagues or friends will have used mortgage advisor who's experienced in bridge finance.
And everyone's circumstances are different (and interest rates change), so the ace advisor who landed them a market-leading rate may not be able to do the same for you.
There are brokers who specialise in finding property finance for very specific borrowers – lawyers, for example, or the crew of superyachts – but advisors such as Clifton will also have dealt with such cases, and will anyway be looking for the most creative solutions for your situation.

2. Will I be eligible for a bridging loan?
If you've never used bridge finance before, this is an obvious concern. After all, if you had plenty of cash at your disposal, you wouldn't be looking for short-term funding.
Lenders will be looking at three key criteria:
Your Loan-to-Value (LTV) - which is how much you want to borrow as a proportion of the value of the asset the loan can be secured against.
Your income and credit record - more about this below
Your "exit strategy"– which is the means by which this loan is going to be repaid.
How much will I be able to borrow?

Every bridging loan must have a clearly defined (and achievable) exit agreed at the outset. It may be the sale of a property, arranging a long-term mortgage, or some kind of (dependable) windfall, such as an inheritance, or a pension payout.
Bridge finance isn't available to non property owners or first-time buyers because it's primarily secured against the value of a property (or properties) you own already. In that sense it's not like the kind of mortgage you apply for to buy your home, which is focused on your income and affordability criteria.
If the property which is being offered as security for the bridging loan is mortgaged, the bridging can be arranged as a "second charge mortgage" sitting behind your primary, or first-charge, mortgage.
First-charge mortgage holders will usually agree to a second-charge being attached to a property (because they will always be first in line for repayment if anything goes wrong). But a few do refuse permission.

3. I've got a bad credit record: can I get a bridging loan?
Clients often come to us very concerned that they've got a poor credit rating so they won't be able to get bridge finance.
Or they don't understand why their credit rating should matter, because surely bridging loans are secured against property value?
Yes – property is the security, but your credit rating also matters. But it may not be as much of a problem as you're concerned about.
We'll need to dig into the details of an adverse credit record. If you were late paying a couple of utilities bills four years ago because your partner had died, a lender may be very willing to overlook that.
If you have a CCJ (County Court Judgement) on your file, that's more significant. But if it only has one more year to run there may be lenders who will accept it. If you've missed one or more mortgage payments in the last year, lenders are going to be wary.

4. How much will a bridging loan cost me?
Bridge finance is essentially a short-term mortgage. But whereas the set-up costs and fees that go with arranging a conventional mortgage are for a loan lasting 25 years or more, for a bridging loan those same costs apply to loan that you will only have for 12 months.
Your mortgage advisor will be able to give you an "indicative" interest rate at the end of your first (free) discussion, when they will have gathered all the details of your situation. They will all also detail all the set-up costs and fees you will need to pay – there will be no hidden extras.
The borrowing cost of your loan will depend on how long you have it for. Interest is quoted as a monthly rate because this is usually a loan you will have for less than a year. After the first month you can repay at any time, and interest will be charged just on the exact number of days you've had the loan.
How much will I need to pay upfront?
The only costs you need to pay upfront are:
The legal fees and surveyor's fee
Your broker's fee (we will have done all our work for you by the time the money lands in your bank account)
The interest is added onto the total loan amount to be repaid at the end by your exit strategy.
This is to minimise monthly outgoings on a residential, regulated bridging loan for a homeowner who's also presumed to be paying their mortgage).
More details of bridging loan costs »

5. How long does it take to get a bridging loan be arranged?
As a rule of thumb: two to four weeks.
We can manage it in 8-10 days if you're hitting all the right criteria:
a low LTV
you have a squeaky-clean credit record
if we go to a lender who will do an online valuation
the lender will let you share in their in-house legal services
The quickest loans to arrange are raising finance secured on a property you already own (not one that you're purchasing), and not to buy another property.
Everything is possible, but it can take a bit longer to set up:
A second-charge mortgage
If the lender finds problems on your credit record
If you're securing on a property that's had extensive renovations which may need to be checked against building regulations
If there have been any alterations to the title
More details on how fast can I get a bridging loan »

Contact Clifton Private Finance
For a no-obligations discuss of how bridging finance could work for you, and how much it would cost, just call us and we'll arrange a time when you can to discuss your situation in detail with an experience advisor:
Find more information, and updated indicative rates on our bridging loan page.