How Fast Can I Get a Bridging Loan
27-November-2018
27-November-2018 8:59
in General
by Admin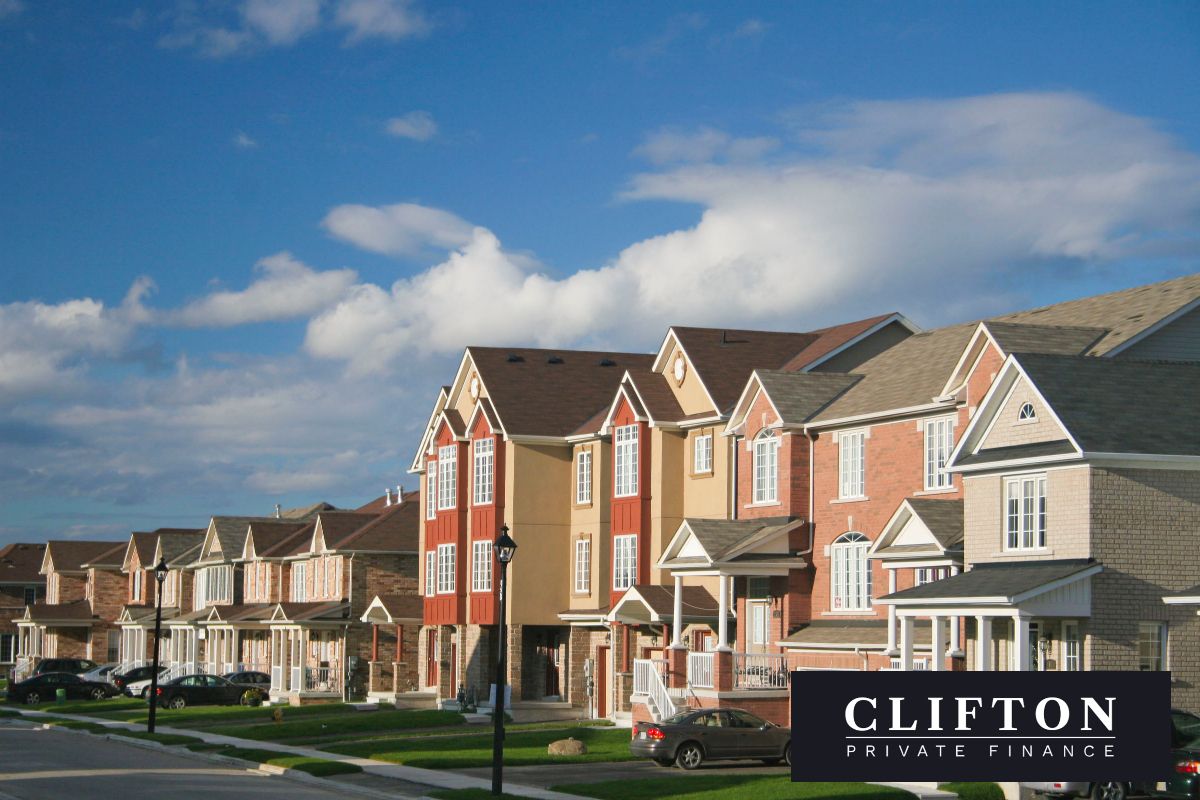 With not enough houses in the UK to meet the demand of the ever growing population, it is more competitive than ever for buyers when it comes to securing a desired property.
It is an especially frustrating time for individuals looking to downsize, as they often need to move quickly to snap up their new home and have yet to secure a sale for their current home.
The housing market has forced buyers to take an innovative approach to source finance to ensure they can access their additional funds faster than ever to purchase their next property.
Traditionally, buyers have had to endure the slow and arduous undertaking of a mortgage application with a high street lender such as a bank or building society. It can take weeks or even months before an application for a mortgage has been accepted.
When purchasing a property, time is of the essence and in today's climate when the buyer has finally secured a mortgage their property may have already been snapped up by another buyer.
Fortunately for buyers there is an alternative way to source funding quickly to place them ahead of their competition.
What is a bridging loan and how quickly can I get one?
Bridging finance provides another option for buyers to acquire funds to purchase a property. Bridging loans are a type of fast, short term secured borrowing which gives buyers the freedom to act quickly when time is paramount.
Bridging loans resolve cash flow issues for buyers because they :
Offer up to 70% of loan to value ratio
Finance is accessible within a quicker timescale that a mortgage
Flexible terms of finance, from 1 to 36 months
Loans from £25,000 upwards
Bridging loans are also attractive as they :
Allow interest to be 'rolled up' to pay at the end of the term to avoid monthly payments
Charge a low arrangement fee which is typically 2% of the total capital borrowed.
Although bridging loans generally have higher interest rates than a longer term mortgage they are more flexible than mortgages. This is because you can obtain a bridging loan for a property that is:
A bridging loan can cater for a range of needs and is appropriate for a variety of circumstances. If you need money to complete a purchase of a property via auction, require funds to extend your leasehold or you wish to downsize and have found your dream home then a bridging loan could be your best option.
How quickly can I get a bridge loan?
This will depend on what you are trying to do. For a purchase of a residential property for your own use this will come under what is known as a regulated transaction. The typical completion time of a regulated bridging loan can range from 4 to 6 weeks.
If the property purchase is for investment purposes, then completion can be much quicker than this. In some circumstances it can be as quick as 3 to 5 days. It will depend on the situation. Generally speaking the faster you want the bridge to happen on an unregulated basis the more expensive the finance will be.
Bridging loans offer an attractive alternative to traditional sources of finance, if you decide to obtain a bridging loan it is advisable to contact a specialist broker.
When would a bridging loan be appropriate?
As bridging loans can source a potentially large sum of money in a very short amount of time, they are best suited for when traditional high street lenders have let you down and you urgently need finance to make your next move.
Fast bridging loans for property downsizing or upsizing
Bridging finance is often used when a property no longer meets the needs of a home owner and they are looking to downsize or upsize.
Life is unpredictable and your living situation can change, this can dictate what you need from a property. For example you may have bought a property, to raise children in and they have now moved out; or as a matrimonial home and you have now since divorced; or for convenience as it was near your place of work and you are now retired.
In all of these cases you may wish to downsize. As soon as you find a property to move to, it is integral that you get the right finance at the right time. Bridging loans can facilitate your next move and help you transition to the next stage of your life.
Are you downsizing? Is your dream home in danger of disappearing from the market?
If you wish to downsize, for any reason, a bridging loan might be the best option for you and contacting a specialist adviser is the first cause of action.
Here at Clifton Private Finance we have experience in assisting clients who want to downsize and have found their dream home.
Fast bridging loans for auction purchase
Purchasing a property at auction is a sure-fire way to find a property at a lower price. This method of buying houses is often used by developers as it can maximise their budget for development.
The downside to obtaining a property at an auction is that you usually have to pay the purchase price within 28 days. This can put you under a huge amount of pressure to produce the necessary funds to successfully complete the transaction.
This scenario lends itself to bridging finance perfectly, as you can contact a specialist broker to arrange the sort of finance you need to buy the property. It also will enable you to obtain further funding to develop the house; this is a typical requirement due to the standard of properties commonly listed for auction.
Do you need additional funding in a tight timescale to complete a purchase?
If you have an impending auction purchase deadline, you can contact a specialist broker to explore your bridging finance options.
Fast bridging loans to extend a property leasehold
In the event that a buyer does not want to purchase the freehold, they can secure a leasehold on the property for as many as 120 years.
Though leaseholds present certain advantages, the main disadvantage is that once a leasehold has 80 years remaining it can start to rapidly reduce in value.
This can become a problem for leasehold owners particularly in high value areas such as London and they will generally look to extend or sell their leasehold. However both options require substantial financial backing to accomplish.
Whatever situation you find yourself in with a leasehold, you need to act quickly and bridging loans are well suited to obtaining the required amount within a tight timescale. Bridging finance can help you if :
Your leasehold is nearing the 80 year threshold and need to extend it.
You are looking to buy a property on a short term leasehold (In central London this is often an issue where buyers need to move quickly)
Your leasehold has passed the 80 year threshold and need to extend it.

Do you need fast, additional finance to solve your leasehold problems?
If you need to resolve the financial issues with your leasehold, you can contact a specialist adviser to start the quick and easy process of securing a bridging loan.
How to Get a Bridging Loan
If you want to take out a bridging loan, you should speak to an adviser as they will recommend the appropriate bridging finance for you and your particular set of circumstances.
To find out more about getting a bridging loan, call us today on 0117 959 5094 or use our simple contact form to get in touch.