Categories
How to get a large mortgage as a contractor: 5 top tips
15-September-2020
15-September-2020 11:37
in Private clients
by Jennifer Stevenson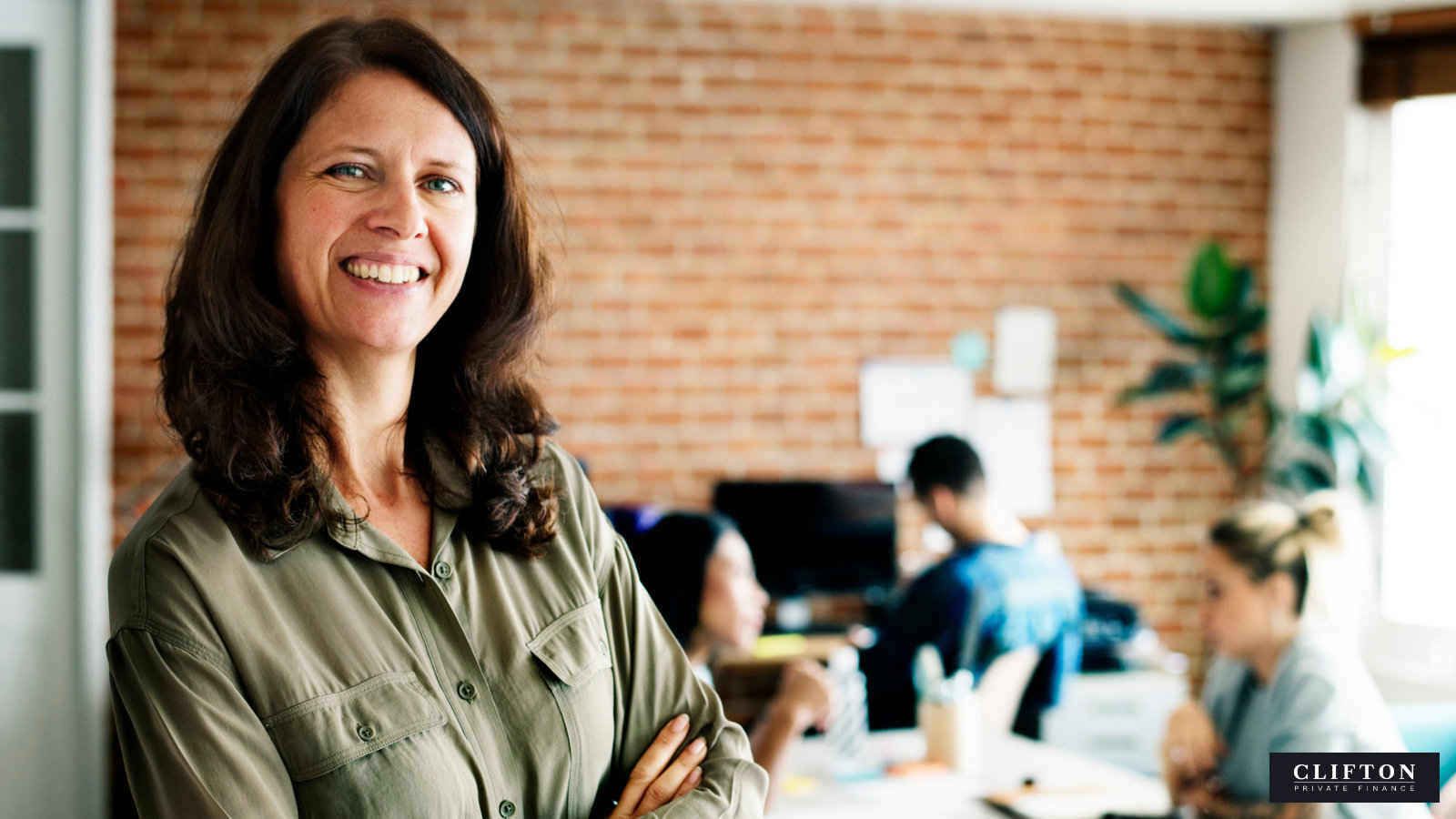 If you've tried to get a mortgage in the past by approaching a high-street bank or building society, you probably found that you weren't one the customers they were bending over backwards to lend money to.
You don't have three to six months' worth of employer payslips? Or three years' worth of certified contractor accounts? The door's that way…
But things are changing.
I'm a freelancer / I work on fixed-term contract: how can I get a mortgage?
The mortgage product you're looking for is a "contractor mortgage" or a "self-employed mortgage."
The mortgage-power of the self-employed
More people than ever before in the UK don't have a secure, fixed income every month, as a result of working on a freelance or contract basis.
There are now around 4.8 million self-employed workers in the UK. And they're not all Deliveroo cyclists. The IT industry, business advice, and oil and gas engineering and locum GPs are heavily skewed towards consultancy work.
In the 10 years to 2017, there was a 40% rise in the number of agency workers, according to the Resolution Foundation. And the number of agency workers is forecast to hit one million by 2020.

Managers like the flexibility of employing agency or temporary contract staff: it allows them to upsize or downsize quickly. And UK employees have responded to the new employment landscape: more and more take responsibility for their own skills development and career progression through a series of fixed-term contracts.
But having a flexible, portmanteau career looks less attractive if it affects your ability to buy your own home.
Thirty percent of self-employed home buyers believe the mortgage process is biased against them, according to research by specialist lenders Aldermore.
Specialist lenders responding to self-employed property buyers
It's the specialist, off-the-high-street lenders who have been quickest to respond to the needs of the new borrowers.
After all, this is the workforce of the future, and many forward-thinking lenders would like to fill out their books with the handsome earnings that many experienced contractors can command.
What's required is a more flexible, bespoke approach to mortgage applications, and particularly to applications for substantial borrowing.
Bespoke lending suits contractors
By-and-large, the high street lenders aren't set up for this kind of bespoke approach: with a couple of notable exceptions, you either meet their criteria, or you don't.
Many freelancers or contract consultants who complete traditional mortgage lender's affordability assessment end up being categorised as "high risk," which best-case will mean you'll be charged a higher percentage rate.
If you complete a full mortgage application and it's turned down it will be noted on your credit file and will adversely affect your credit score (another good reason to use a broker experienced in sourcing mortgages for contractors).
Some high street lenders such as Halifax, Nationwide and HSBC do offer contractor mortgages. What's surprising is that they don't advertise them widely – often their own front-desk staff aren't aware of their availability.

Their criteria vary. They may require that at least one partner in a joint application has a permanent position. Or that a contractor applicant has held their contract for at least 12 months, or their contract has at least two years still to run.
They may be willing to lend only on a low loan-to-value ratio (LTV), which may not leverage the size of mortgage you need. Or they could require that you have an absolutely squeaky-clean credit record.
That's why, if your situation looks at all complicated, or time is an issue, it will pay to use a mortgage broker experienced in contractor mortgages who can structure the most cost-effective finance for you.
They will be aware of the deals available from high-street lenders, as well as the more than 200 specialist lenders, most of which can only be accessed via brokers.
Are you a High Net Worth Individual? See our full guide to HNW Mortgages.
There will be a lender who will give you a mortgage
Smaller, specialist lenders set their own criteria according to market sector they want to target. And within the constraints of financial prudence and regulation, they can exercise more flexibility in their decision-making, and take more risk.
You may not be able to demonstrate salaried income, for example, but you could have rental property returns. And a specialist lender may be prepared to consider substantial residential rather than commercial rental income (residential tenancies being harder to terminate than commercial tenancies, should it prove necessary).
A well-connected broker will be able to look at all the factors having a bearing on your application, and package it to suit the most appropriate lender's requirements.
It might be a question of looking, for example, at the most affordable finance that can be achieved now, from a lender with the lowest application fees, and then remortgaging in a year's time if a better lending rate will be available to you when you have been in a contract position for longer.

How much can I get as a mortgage as a self-employed contractor?
This is obviously the multi-thousand-pound question.
1 Assessing your annual earnings
In the absence of monthly payslips, lenders will be calculating your average annual earnings to determine how much they will lend you.
For long-term contractors, they may calculate an average of annual earnings. If, over the past three years, you earned £60,000 in Year 1, £52,000 in Year 2 and £73,000 in Year 3, they may assume an average annual income of £61,600.
If your earnings vary dramatically from year to year (perhaps as a result of taking time off one year), they may take either the most recent year, or the lowest year, as your indicative annual earnings – which may mean you can borrow a smaller sum.
If you are a small business growing steadily, and you can provide additional growth forecasts, they may take your most recent year's earnings as indicative.

2 What multiple of my annual earnings as a contractor can I borrow for a mortgage?
As a rule of thumb, you should be able to borrow at least three times your annual contract earnings as a contractor, and commonly up to 4.5 times annual earnings.
So on assumed annual earnings of £61,600 you could borrow between £184,800 and £277,200, if you're applying on your own.
3 How much do I need to put down as a deposit?
For a residential mortgage, most lenders will require a minimum 10% deposit. It may be possible for very high earners to be offered a 5% deposit rate (95% LTV).
How much your borrowing will cost you (your mortgage "rate") is determined primarily by your LTV, the strength of your earnings record, and how long you're prepared to commit to a fixed interest rate.
With only one year's record of earnings you could be paying at least 2.59%, even with that meaty 25% deposit. Which is why an experienced broker can help you find the most affordable borrowing.
Are you a sole trader, contractor, or company director?
How much can I borrow on a mortgage if I'm paid a "day rate"?
Some lenders will be willing to calculate your annual income based on the day rate you charge. This is particularly useful if you left salaried employment only recently to work as a contractor.
They will want to see evidence of your qualifications, arrangements with previous employers and signed contract agreements, and evidence of employment availability in your field.
Your daily rate will be multiplied by the number of days per week that you usually work. They will want to allow for holidays and gaps between contracts, so most will assume you only work between 46 to 48 weeks a year. (Which would be equate to a very relaxing 6-10 weeks' annual holiday – if contractors weren't always concerned about where the next job is coming from.)
If you're a very highly rewarded specialist – a financial risk modelling consultant, for example, or a change consultant– it's possible that your annual income could be edging towards the £300K which would qualify you as a High Net Worth Individual (HNWI), in which case a range of high-value, unregulated lending is available to you.
How to prepare self-employed accounts for a mortgage application
It pays to plan ahead for your property purchasing if you're self-employed.
Self-employed sole-traders and contractors
If you can wait a couple of years before thinking of buying, so that you can present at least two years' certified accounts, you will be in a much stronger position.
Earnings structured to minimise your tax liability don't look so good for a mortgage application.
Contractors operating as limited companies
If you are the sole or joint owner of a limited company, contractor mortgage lenders will usually apply different – and more complex - affordability criteria.
They usually only consider drawn income, and any company dividends paid.
This can be problematic, as many limited company owners only pay themselves a small salary during the first few years of starting up their business, preferring to plough any profits back into the company.
An experienced mortgage broker should be able to find you a contractor mortgage lender who will look at the retained profit of your company.
5 top tips for improving your chances of getting a contractor mortgage
Provide evidence of certainty and consistency of your earnings for a mortgage lender: it's not just about money in the bank. Letters from regular clients confirming that they are contracting you for ongoing, long-term work are extremely helpful. Submitting a strong CV giving evidence of your track record and range of contacts will help to bolster this.
Boost your earnings as much as possible in the run-up to your mortgage application: (certainly within 12 months of it). This is not the year to take an extended amount of time off - lenders like to see that availability of work isn't an issue for you. But if you have an unusually large payment that boosted your earnings in the last year, be prepared to show evidence of whether this can be expected to continue, or what your base-level earnings will be. (And how it may affect your tax liability in the next couple of years.)
Pay attention to your credit score: one in five people in the UK have some kind of blip on their borrowing record. Check with all three UK credit reference agencies, Experian, Equifax and TransUnion (previously CallCredit), because not all credit providers report to all of them. You would be amazed at what's sitting there, counting against you, such as accounts with previous mobile phone companies that you thought you had closed, but which continued to bill you. Contact all the companies that have registered against you, and chase them to clear your record. Cancel any unused credit and store cards (and don't apply for any more during this period). Make sure all bills, bank accounts and the electoral register have your current address. And ensure that your current address isn't linked to anyone else's bad debt (which is surprisingly common).
Buy the property with a partner: two lots of income will obviously improve your affordability assessment and borrowing-power. And if they have permanent employment it will reassure a lender about stability of income. But you need to be sure that their credit situation is as good – or better – than yours. If you're not in a relationship you can look at buying a property with a friend, as tenants in common, but there are significant legal and practical issues to be considered. Or you may be able to ask a parent or another close family member to "guarantee" the mortgage.
Put down a bigger deposit: the less risk you're asking a lender to take, the more willing they are to give you a mortgage. And more cheaply as well. Put aside as much as possible from large lump payments from contract employers. And if you are able to ask family members for help, this could be the most effective assistance they can give. The more you can put down, the lower your monthly repayments will be.
Clifton Private Finance can secure a contractor mortgage for you
You will know from conversations with fellow contractors that this really is a situation where professional advice from an experienced broker can save you money, and a lot of time.
If you're keen to buy, and concerned about your eligibility for mortgage finance, call us to arrange a convenient time to have a detailed discussion with one of our experienced advisors. There's no charge for this initial conversation which will outline your options and what they may cost you. Contact: