Categories
Getting a UK mortgage as a British expat: what are my chances?
28-November-2019
28-November-2019 9:39
in International
by Jennifer Stevenson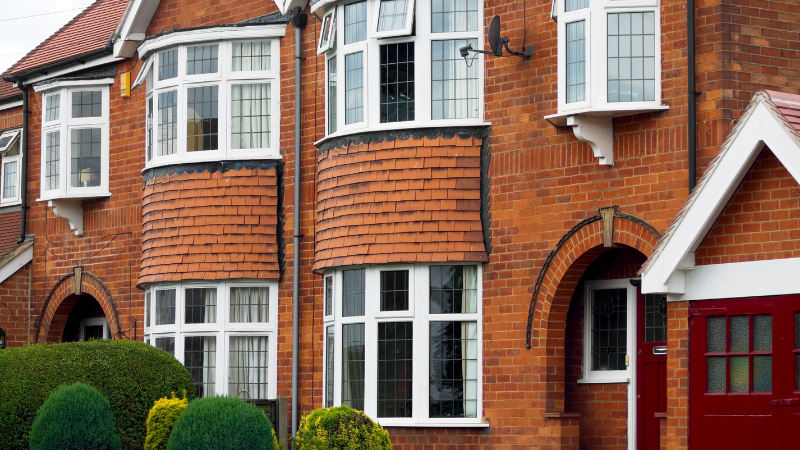 When you were in the UK, lenders were tripping over themselves to offer you a mortgage to buy your home. But now you're living and working overseas (with a higher salary, and a living allowance – thanks!), and you want to remortgage that house.
Or you want to buy somewhere in the UK as an investment property, to make use of the handsome expat salary you're earning.
Suddenly it all seems a lot more difficult than you'd expected.
Your colleague who's been transferred to Sydney has found it all but impossible to get finance on their property back home.
Is it going to be as tough for you, relocating to Hong Kong?
This is where you need our league table of ease-of-access to UK property finance for British expats around the world: see our "How-hard-could-it-be?" Clifton Private Finance Expat UK Mortgage Rating Chart, below.
What makes expat property finance tricky?

The country where you currently live, and the currency you're paid in, are key factors for your eligibility for a UK mortgage.
High street lenders sometimes seem downright obstinate when it comes to arranging property finance for expats.
But to be fair, to them: it's riskier (and more time-consuming) for them to deal with clients halfway across the world. Especially if a borrower defaults on a payment, and they're wondering: have they done a runner?
Why does where you live matter for expat finance?
Lenders are all about managing risk. If a country is considered to be "high-risk", they'll be less willing to set up a mortgage that depends on payments coming from that country.
In addition, UK banks are very reluctant to lend to borrowers in countries that aren't on the international Financial Action Task Force (FATF) list of countries that meet the highest standards of measures to combat money-laundering and financing terrorism.
So that's a hard No if you're living somewhere like Pakistan, Botswana or Sri Lanka.
Why does the currency you're paid in matter for a UK mortgage?
Lenders prefer some currencies. And they're wary of the effect of EU regulations relating to mortgages paid in fluctuating foreign currencies.
Stable, widely-traded currencies such as sterling, euros and US dollars are generally well-accepted by UK lenders. Others are treated with more caution.
The EU introduced the Mortgage Credit Directive (MCD)in 2016 to regulate mortgages paid in foreign currency.
The aim of the MCD was to protect borrowers whose mortgage payments could be dramatically affected by currency fluctuations. It gave borrowers the freedom to change the currency of their loan mid-mortgage.
Many lenders believe the MCD cap on currency fluctuations shifted too much risk to them, so they're unwilling to provide mortgages which will be paid in foreign currency. Fewer lenders in the market = less competitive rates for borrowers.

But we never say never
The fact that there are fewer UK mortgage products available to you where you're living now doesn't mean we can't arrange property finance for you.
In fact (a brief plug for our expert service here…) it's all the more reason why you need to use an experienced broker. Because most of these finance houses aren't open to walk-up trade: their products are only available to you via a broker intermediary.
You need a good broker with a knowledge of the possible deals available from lenders across the market, to find the finance that's going to work best for you, and your particular circumstances (whether for a residential or a buy-to-let UK mortgage).
And the best deal for you isn't always going to be the bottom-dollar lowest interest rate. There may be other issues, like the length of your mortgage term, or the ability to make lump-sum overpayments from your bonus, which will have more impact for you.
Read our blog about the kind of international clients we're helping »
Introducing the "How-hard-could-it-be?" Clifton Private Finance Expat UK Mortgage Rating Chart
For the Top-10 most popular global locations for British expats
"Degree-of-difficulty" in arranging mortgages for British expats means there are fewer UK lenders working in this market, so we'll be working harder to chase up a competitive deal for you.
How difficult?
10 = no worries: lots of lenders offering expat mortgages to residents of this country = we'll be finding a really good rate for you.
1= Kenya, or Turkmenistan…
It may not be impossible to find you a UK mortgage if this is where you're working. But it will help if your employer is a reputable international organisation headquartered in the UK or the US - rather than Khashoggi Military Hardware Inc.
1) USA: 8.5 or 9
Most popular destination for Brits working abroad – despite the challenges of the Green Card system.
The greenback is a well-accepted currency. UK mortgage finance is pretty straightforward to arrange: a UK lender will need your US accountant to certify you're complying with US tax laws.
2) Australia: 3
A popular destination for Brits, but difficult to organise affordable UK property finance for Pommies.
Poor rates because a UK-Australia treaty specifically restricts lending to residents in the other country, but we can find you a lender if you're keen.
3) UAE: 8.5 including Abu Dhabi and Dubai
Brits are the largest western community in the UAE. Tax-free earnings, many expats living rent-free but not expecting to put down roots there = we get lots of well-qualified applicants.
The UAE isn't rated most-highly by FATF, but even if you're not paid in sterling or US dollars, the dirham is well-accepted.
4) Canada: 7.5
We've got UK lenders who are very willing to accept Canadian dollar earnings
= Pretty straightforward.
5) Spain: 6
Pre-Brexit, Spain has been the most popular place for Brits to live in the EU, so most of the property finance applications have been heading in the opposite direction.
Some expat lenders just aren't keen on borrowers based in Spain, but so long as you're paid in Euros we can get you a mortgage.
6) New Zealand: 7
We don't get a lot of UK mortgage requests from NZ: it may be a country Brits emigrate to rather than maintaining their ties to the UK.
Some lenders are only interested in providing buy to let mortgages for expats in NZ, but we can find you a residential deal if you need it.
7) Germany: 6.5
Growing in popularity as an EU destination for migrating British professionals.
The UK mortgage rates aren't as competitive as we'd like to see: some UK lenders will only lend on residential properties rather than buy to lets. But we'll find the best finance available for you.
8) Ireland (Eire): 8
No drama – we can source a good range of deals for you.
Irish nationals returning to Eire from the UK just need to remember they'd be looking for a foreign national mortgage, not expat finance.
9) France: 6
Being so close by (just across the Channel) borrowing is surprisingly more complicated to arrange.
Lenders are concerned about the intentions of borrowers currently in France who might say they're now intending to base themselves in the UK in future and just travel to France to work. But we get good results for expats.
10) Singapore: 9.5
We get a steady stream of Singapore-based clients, generally working for well-known companies, with good incomes – but property prices in the city state mean investing there isn't an option.
Our UK lenders are well set-up to offer good deals to Singapore expats.
Get an expert on the job
Getting access to the finance you need doesn't have to be a drama – but it is more complex than when you're a UK resident.
There's a lot of documentation to be produced, and providing lenders with all the information they want (and not a lot of information they could find misleading) is going to streamline the process.
And if you're starting to look for UK property finance for yourself (or you're being bombarded with offers from lenders), the first offers you see aren't necessarily going to be the best ones for you.
It's our job to have contacts with specialist lenders across the whole of the expat lending market. There's no charge for our advice, until you decide to go ahead. Give us a call, and see what alternatives we can suggest:
More about our expat finance service