Categories
How to get a business loan
16-June-2020
16-June-2020 23:25
in Commercial
by Jennifer Stevenson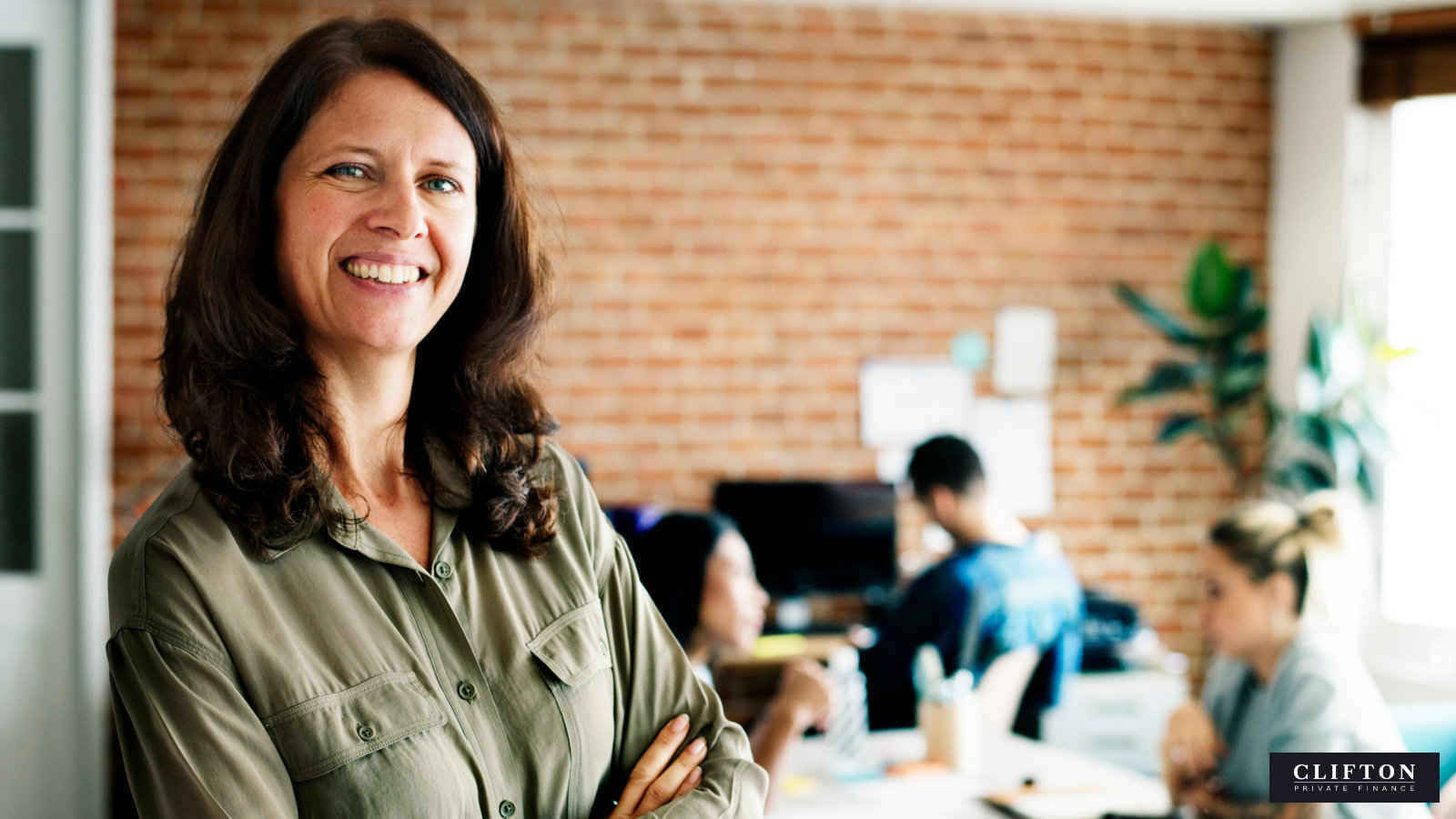 Building up stock, refitting premises, buying vehicles... if your business is going to grow and thrive you'll need more finance than you can generate from turnover. We can help you get it.
"A big business starts small" says one lauded British entrepreneur who started his business career selling budgerigars. And then Christmas trees.
When he was 19 his net worth was £50K - off the back of a magazine business he'd launched just a year earlier.
The rest of Richard Branson's business success is history. But it's worth knowing that when he was 21 his parents had to remortgage their family home to pay a VAT tax bill for his record business.
What do you need a business loan for?
It's a lesson that comes with entrepreneurial experience: the cashflow within a business can vary dramatically from one month, or one year, to the next.
And despite any best-laid intentions to fund growth from profit, there will be times when it becomes clear that a substantial injection of additional funds is needed.
Family finance may not be available to you when you need a loan to:
ensure you hang on to the market-leader advantage you've carved out for yourself
meet unpredicted "rainy day" costs: a tax bill, a bad-debt client, major equipment breakdown…
Cash injection
Do you need a loan to:
Provide a cashflow buffer
Buy stock
Improve premises
Fulfill a new contract
Cover the extra costs of seasonal trade
Refinance a debt
Pay a tax bill or invoice
Pay for major equipment repairs
Cover late invoice payment / a bad debt

Buying essential assets / equipment
Vehicles
Personal transport, delivery, agricultural, construction, warehouse….
Equipment
IT / office, café / restaurant, workshop /manufacturing, film-making / media, tools / construction, agricultural
Property / premises
Bridging loan to purchase business premises
Mortgage / lease on premises
Buy-to-let finance
Property development finance
Longer-term business finance
Business expansion / to execute a strategic plan
To deliver on a new contract
Launching a new product line
Research and development
Turnaround capital
To carry you through restructuring / insolvency
To replace your current funding
To fund a business buyout or a merger
What kind of finance do you need for your business?
How much does your business need to borrow?
There are lenders out there, who are prepared to provide the amount of finance you need, depending on the security you can provide. In general…
From £25K to around £300K on an unsecured loan, depending on your company's track record – and sometimes upwards of £1M
From £50K to £5M or more for a secured loan, depending on the strength of the assets evidenced as security

How long do you need a business loan for?
Are you looking for a loan to cover an overdue invoice payment, or finance to take you through a three-year development plan?
Loans from three months to two years are generally considered to be short-term lending
Over two years would be a medium to long-term loan
If you need very short-term funding, for less than three months, a business overdraft might suit you best
Or if this situation is likely to recur, a revolving credit facility might be your best option
How quickly do you need a business loan?
Many businesses work hard to avoid taking on any additional borrowing, only to find that it can't be avoided and they now need finance next week to avoid significant penalties.
Some business loan products are designed specifically for speed:
In general, an unsecured loan, which doesn't depend on the valuation of company assets, will be quicker to arrange than a secured loan.
The key issue will be how ready you are with your paperwork.
Get your accountant / finance director on the job pronto, so your broker can submit your application to a lender with all the evidence the lender will need (such as filed accounts, and business forecasts).
One lender claims they've managed to get money into their client's account within one and a half hours.
We would say that it's possible to get an unsecured business loan in place within one to two days, but two to five days is more typical.
Finding the right business loan for your company
A secured business loan
This could be the kind of borrowing you're looking for if:
You want to finance longer-term development plans
Such as buying a commercial property, doing a major office refurbishment, or investing in new tooling
You need a lot of money (up to £5M or more)
Your business is in good shape, with strong assets to offer as security
Because the loan is secured for the lender, rates tend to be cheaper and the terms more flexible than for an unsecured loan.

What is it secured against?
A secured loan is secured for the lender – not you, the borrower – against the value of company-owned assets such as:
A building or land
Vehicles
Equipment
The lender will need a survey to establish their value, and they need to be concrete assets (rather than "the value of your business") that can be sold off if you, the lender, get seriously behind on repayments.
An unsecured business loan
Many owners of small businesses haven't separated their personal and business credit, so that the business hasn't built up its own credit rating.
If the company doesn't have concrete assets to offer as security, it's still possible to get a business loan, though the rates will be higher – reflecting the greater risk for the lender.
An unsecured loan is:
Particularly useful for young businesses that haven't yet built up a stock of assets
Good for fast-growing businesses that need access to cash quickly (set-up is faster because assets don't need to be valued)
Lenders may ask for a personal guarantee instead of securing against assets. This is usually a written commitment from you, the business owner, or an executive who has at least a 20% stake in the company, that the loan will be repaid.
That guarantee isn't tied to the value of a specific asset, but if the company defaults on the loan the guarantor will required to repay the loan, and your personal credit rating will take a hammering.

A revolving credit facility
This is simply a flexible line of credit which is extremely useful to small and medium-sized businesses for providing working capital and managing cash flow.
If your business is profitable, and has been trading for three months or more, you should be eligible for revolving credit of some kind
The facility usually extends for 1-2 years, subject to review
If you want access to funding for more than two years, a different kind of lending may be more appropriate for you
In the past you would have access to this kind of flexible cash just with an overdraft facility with your bank.
But now that overdraft agreements are much more difficult to arrange, business owners are looking for other forms of flexible credit:
This kind of lending doesn't have a formally agreed "term"
You can use the facility once, or on a regular basis
Just as with an overdraft, you will usually have a pre-agreed funding limit
You can borrow money and repay it, come back to borrow a different sum of money later
You only pay interest on a daily basis, on the amount of money drawn down on that day
The interest rates on revolving credit will usually be higher than the rates quoted to you for a traditional business loan.
A business cash advance
This is the opposite of a business loan where you agree the lump sum you're going to borrow at the outset, pay interest for as long as the amount is outstanding, and the amount of interest you pay depends on how long you take to repay the loan.
A business cash advance lends your future revenue to you:
You agree at the outset how much you'll be "advanced" as a lump sum now, on your future earnings
the total cost of your finance doesn't change, regardless of how long you take to repay
You're not paying compounding interest
It's useful for businesses whose revenue varies from month to month:
The lump sum you will borrow, and how much that will cost you, is agreed at the outset
You repay an agreed percentage (say, 20%) on all your sales each month
When sales are high, you repay more
When business is slow, you repay less
A merchant cash advance
An MCA is a common type of business cash advance that's particularly useful for businesses that receive most of their payments by credit card, such as restaurants, hairdressing salons, shops and repair garages.
Credit card payment technology makes it easy to keep track of repayments
Once the arrangement is set up it needs very little management

Who will give me a business loan?
You may have had the experience of approaching one of the big banks for a business loan. They will have wanted to see:
A strong balance sheet
Significant security
A long trading history
For companies that can meet all those requirement, mainstream bank funding will usually be the cheapest option.
But for smaller companies and recent start-ups it's usually a long application process that results in a "No."
New routes to business lending
The effects of the credit crunch, and recent banking regulations, are still making high street banks unwilling to support commercial lending particularly to smaller businesses. Energetic lobbying by business advocates has triggered government intervention.
The taxpayer-owned British Business Bank was set up in 2014 to help kickstart lending to small and medium-sized businesses, and provide advice services.
It doesn't lend or invest directly, but works with more than 100 finance "partners" across the market to unlock up to £10 billion of new finance via a bank referral scheme.
A well-connected finance broker can help you access the right lender amongst these providers, across a range of new platforms, who will be able to help you in your particular situation:
Some specialise in lending to small businesses
Others will look favourably on companies with a poor credit record if you can offer some security, or a personal guarantee
You can also explore B2B credit applications, which is typically when businesses offer goods or services to other businesses on credit terms rather than requiring immediate payment.
Clifton Private Finance can help you
We understand that growing businesses are often so focussed on profit generation and servicing their customers that sourcing the most suitable business finance comes low down a list of priorities.
Outsource this important part of your business strategy to an experienced partner who can find the cheapest and most appropriate business lending. A quick phone call can set up a time for a detailed discussion with one of our advisers:
More about our commercial finance service »
If you've found this blog useful do pass it on...