Categories
How To Get A Bridging Loan To Buy, Refurbish And Sell A House
29-July-2022
29-July-2022 13:40
in Bridging
by Jennifer Stevenson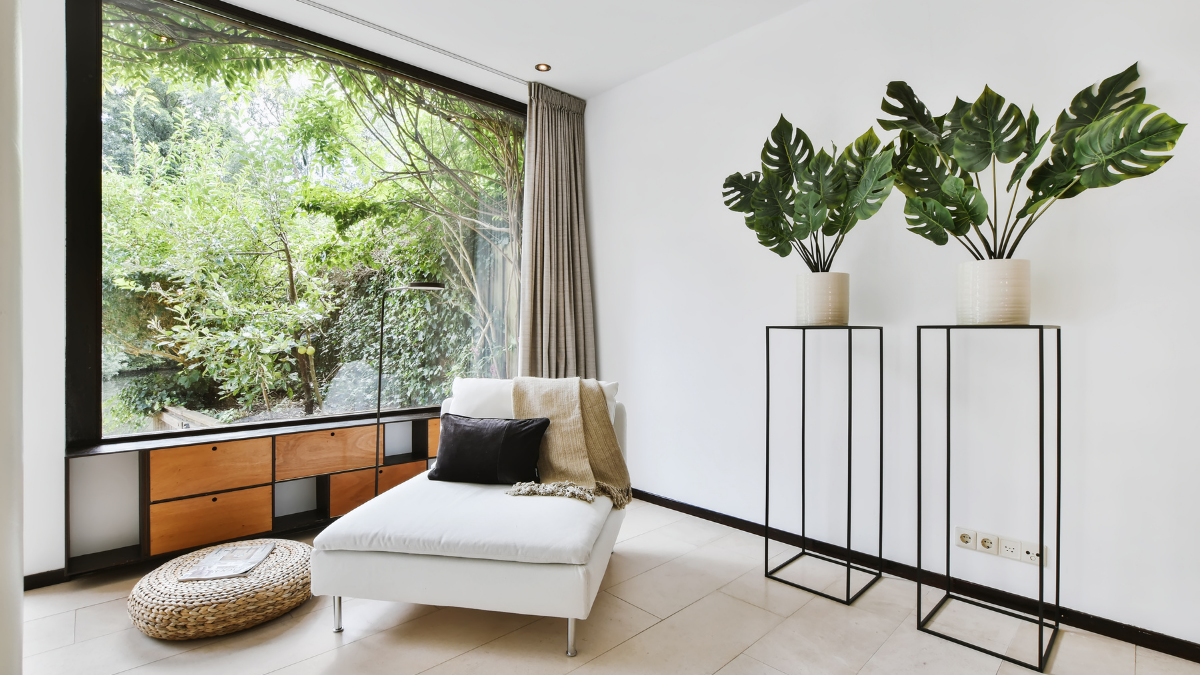 Buying a property and refurbishing it for sale may provide healthy returns if done correctly. If you have found a suitable property as a 'fixer-upper', you may require a loan to help you on the way.
Unless you have a significant amount of cash at your disposal, you will likely need to borrow finance to fund the purchase and renovation work you need to do. Many property developers use refurbishment bridging loans to complete their development projects.
How do you finance a property refurb?
Why high street lenders often can't help
Why use a refurbishment bridging loan?
What are the property refurbishment loan lending criteria?
Will you need a light or heavy refurbishment loan?
How to apply for a refurbishment loan today
Use our guide on how to use a renovation loan to buy and refurbish a house to sell
Why High street lenders often can't help
In most cases, traditional lenders, such as high-street banks, cannot provide the fastest and most straightforward means of obtaining funding.
Although you may think that approaching a traditional lender for finance is your best option, you will likely come across the following pitfalls:
Rigid financial products
Traditional lenders offer a limited number of financial products geared towards only a handful of circumstances.
Their loan products are well-suited to long-term projects such as residential mortgages but rarely cater to short-term finance requirements.
Therefore, traditional lenders may not be able to get the right finance for your development.
Limited property types
Buying a rundown property at a low price and upgrading it to a standard that would attract much higher offers is a popular way for developers to maximise profits.
Developers often find properties at auction under market value, which can help them save a significant amount of money on their development projects.
These properties can often be in such bad condition that they are deemed unmortgageable by traditional lenders who refuse to provide financing for them.
In many cases, this is due to issues or risks present in the property that make the building uninhabitable.
Identifying which properties a traditional lender sees as high risk and deems unmortgageable is essential. Traditional lenders will usually classify the following as unmortgageable properties:
Valued under £50,000
With structural issues
Without a kitchen or bathroom
In a derelict condition
If a property you have your eye on fits into the criteria above, it is likely that a traditional lender will not provide the finance you need.
It would help if you also remembered that traditional lenders set a cap on the number of properties you can have when applying for a loan. This may restrict your borrowing options if you own multiple properties.
In-depth portfolio review...
Most traditional lenders conduct an in-depth review of an applicant's property portfolio to ensure that the applicant has a history of successful developments.
The review will also examine the applicant's financial situation. This is to determine whether the applicant can repay the loan.
Therefore, if you do not have the necessary experience, your portfolio is not as strong as the lender would like, or the lender is not satisfied that you can afford the loan repayments, your application may not be successful.
Lengthy application process...
It is not uncommon for applications with a traditional lender to take up to several weeks or even months to process.
A delay of that length could not only have significant ramifications on your development timeline, but it could mean you lose out on the property you intend to purchase to another buyer.
To minimise the chance of experiencing a delay, you may want to look to another lender to secure your finance.
Why use a refurbishment Bridging Loan?
A refurbishment bridging loan is a type of loan that is designed specifically for short-term usage. A refurbishment loan can provide a substantial amount of finance within a short timeframe and can 'bridge' the gap when there is a shortfall in funding.
Refurbishment loans are becoming increasingly popular with developers, as they often have attractive features that lend themselves to property development.
Refurbishment loans give you access to significant funds
Refurbishment bridging finance can provide developers with a way to get substantial funding for their developments.
Some lenders we work with are willing to grant refurbishment bridging finance from £50,000 to £25 million.
Of course, the amount you can access will depend on your circumstances and financial position.
Refurbishment bridging loans come with flexible interest payments
Regulated bridging loans typically come with the option to 'roll up' the interest you pay at the end of the loan term instead of monthly.
The ability to roll-up interest for the end of the loan could be attractive, as it could minimise the amount you have to pay each month, and you could have more capital available for your development.

Refurbishment loans come with flexible terms
Unlike traditional lenders, specialist lenders that offer home improvement loans gear their finance towards short-term projects. Refurbishment loan lenders often provide financing terms between 3 and 24 months.
The short terms of finance lend themselves to property development, as you can access a significant amount of finance without locking yourself into a long-term loan agreement.
Traditional lenders usually charge early repayment penalties if a loan is fully repaid before the agreed deadline, whereas refurbishment loan lenders rarely charge early repayment penalties.
This means that if you finish your development earlier than expected, you will not be penalised for repaying the loan before the end of the term of finance.
What are the property refurbishment loan lending criteria?
A strong exit plan is the primary requirement lenders look for when considering a refurbishment loan application.
Your exit plan is the strategy you will use to repay the loan at the end of the loan term, for example, using the proceeds of the sale of your property to repay the loan once the development is complete. Or you can refinance through a residential or buy-to-let mortgage.
Eligibility: secured on assets, individuals, companies and SPVs


Credit history: no credit and bad credit is usually not a problem


Loan to Value (LTV): maximum 75% (100% with additional security)


Loan term: 3-36 months


Loan amount: £50,000 up to £25m


Interest options: rolled up, retained or serviced


An immediate decision in principle


Completion: in under 2 weeks


Exit: sale or refinance
If you have any questions about your eligibility for a bridging loan, speak to one of our bridging loan advisors, who will be happy to discuss your situation.
Bridging loan advice can give you peace of mind that you're taking out the right loan for your needs, at the right price and with no hidden fees.

Will you need a Light or heavy refurbishment bridging loan?
Light refurbishment loan
Light refurbishments will cost under 15% of the property's value and are focussed on aesthetic improvements such as painting, installing a new kitchen or central heating system, or replastering.
Heavy refurbishment loan
In most cases, heavy renovations will cost more than 15% of the property's value. Planning permission may be needed for structural work, as well as adhering to building regulations. Examples include extensions and loft conversions.
Case Study
How our client used a refurbishment loan to buy, renovate & sell a house for a healthy profit...
Use our refurbishment bridging loan calculator below to determine how much you could borrow for your refurbishment project.

How to apply for a refurbishment loan
The best refurbishment loans are only available through specialised lenders who use broker intermediaries. You won't be able to approach these lenders directly.
You'll save time shopping around on the high street and secure the most favourable terms and loan rates if you work with a specialist broker such as Clifton Private Finance.
If you have found a property you wish to purchase, develop and sell, then we can get the best finance to meet your needs.
We have strong relationships with lenders offering both light and heavy refurbishment bridging loans and will be able to secure the best financial solution for you.
We can also find and arrange the most competitive buy-to-let mortgages if you're planning to let your refurbished property out.
Please read our complete guide and everything you need to know about bridging loans here
Call us now to discuss your refurbishment bridge finance options:
0203 900 4322
Or book a complimentary telephone consultation at a time to suit you: