Categories
Yes - You Can Get A Bridging Loan With Bad Credit
30-November-2023
30-November-2023 15:23
in Bridging
by Sam Hodgson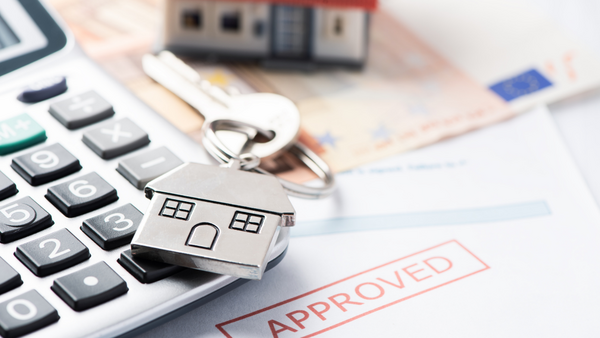 Can bad credit affect your ability to get a bridging loan? Find out why it's still possible to get short term bridge finance, how it could even help improve your credit rating in the future, and our quick guide to securing the funds you need.
Many people believe they will get rejected for all loans if they have a poor credit history. It's true, that for personal loans, credit cards and mortgage applications, you may well be turned down.
But this often isn't the case for bridging loans.

What is a bridging loan?
A bridging loan is loan secured against property, usuaully used to buy another property in the short term (typically 12 month terms).
They're often used when someone is buying a new house but haven't yet sold their existing house. A bridging loan fills the gap so that the property transactions can go through.
They can also be used to fund property renovations or home improvements to increase the value of a property sell, or to buy proeprties at auction, or for many other property financing scenarios.
Since bridging loans are short-term, you pay monthly interest rates instead of an annual fee, but you won't be charged an ERC if you repay the loan early before the term ends.
Bridging loans are secured against an asset, usually a property you already own.
Crucially, the loan is agreed upon with a clear exit strategy in place - usually through the sale of a property which enables you to pay back the loan in full, or by refinancing the property you've bought with a mortgage, for example.
The point being is that your exit strategy is the key factor that a bridging lender will look at.

Why you can still apply for a bridging loan with bad credit
A poor credit score is not always a reflection of your current situation.
People can fall into bad credit for all sorts of reasons and it's perfectly possible to be in a situation where you're earning a good and stable income, but your previous credit rating affects your ability to borrow.
Your credit score can take time to rectify, but that doesn't mean that you aren't in a good position to take out a loan now and be more than capable of repaying it responsibly.
Bridge lending criteria are different: Here's why

Bridging loans are secured against your property. Unlike a mortgage or credit card, bridging finance is not granted on the basis of your income, strict affordability tests, or forensic analysis of your bank accounts and credit history.
Your exit strategy is the essential factor a bridge lender will take into account - They will lend you the money if you have an asset/property to sell which will cover the loan and enable you to pay it back.
With these two key factors underpinning the lending criteria for a bridging loan, bad credit bridging loans are possible. You just need to ensure you have a viable plan to repay the loan.
Clifton Private Finance's bridging loan experts can provide you with advice regarding your repayment strategy and whether it's a sound one.
What types of credit issues will bridging lenders overlook?
Since bridging lender offers a loan based on the value of a property that you put up as security, they either don't run a credit check at all or can 'overlook' a poor credit rating.
If your history of bad credit does not directly affect your exit strategy, lenders can see beyond the following common issues:
A low credit score
No credit history
Late payments
Missed mortgage payments
Payment defaults
CCJs
IVAs
Debt management Schemes
Payday Loans
Repossessions
Bankruptcy
Any of the above issues are unlikely to impact your ability to repay a bridge loan if your exit strategy is the sale of a property.
If your exit strategy is to remortgage your property, bad credit history can raise concern for lenders - purely because you won't be raising such a large lump sum of cash. However, there are a number of specialist bridging lenders who deal with adverse credit borrowers so it's worth talking to one of our specialist advisors to find out what your options are.
Non-standard exit strategy for a bridging loan
It's worth mentioning that if bad credit is preventing you from remortgaging to repay a bridging loan, there are specialist lenders we can put you in touch with who will accept non standard exit proposals.
These might include funds you will have access to in the future such as an inheritance or cashing in investments, or an endowment policy.
Speak to our bridging loan experts for more information.

What are the other requirements I have to meet to get a bridging loan?
If you are applying for a bridging loan and have bad credit, you will be in a stronger position if you can meet the following requirements:
A feasible exit strategy, as discussed above
A solid property to secure the loan against i.e. in a good state of repair, saleable and mortgageable
A strong business plan if you are a property developer (flip to sell a residential property or commercial development)
If you're applying for a property development bridging loan, you'll need to prove your experience in this field
A sizeable deposit in the region of 25% (for adverse credit)
Bridging loan lenders always look at an application on a case-by-case basis.
If you have a history of poor credit, it's always best to speak with a specialist bridging broker who will put you in touch with the lender who is most likely to approve your situation.
Could a bridging loan help my credit history?
Applying for a bridging loan will not further harm your credit score, unless you fail to repay it within the term.
Of course, it helps to do everything you can to improve your score before applying as this may give you a wider choice of loans. You can check your credit score using Experian or Equifax - there are plenty of credit reference agencies to choose from online.
But if you can't make any improvements in the short term, you might find that using a bridging loan and then paying it off successfully actually improves your credit rating for the future.
Speak to a specialist bridging advisor for more info on how bridging finance can affect your credit score.
Can I get a bridge to let loan with bad credit?
If want to get a bridging loan (with poor credit) to purchase a property you intend to let out, there are lenders who will accept both your loan and Buy to let (BTL) mortgage application.
This is referred to as a 'bridge to let agreement'.
You should be able to secure one as long as your credit history doesn't affect your eligibility for a BTL mortgage, and you can demonstrate a clear path forward to pay off the bridge loan and afford your BTL mortgage repayments.
You'll need to get an agreement in principle for the BTL mortgage when the bridge loan funds are due to be released.
See our guide on how to buy a property with a bridging loan using a BTL mortgage exit strategy
How much Could I borrow With Clifton Private Finance? Use Our Bridging Loan Calculator


How a bridging loan specialist can help with bad credit
If you're hoping to get a bridging loan and you have bad credit, the first thing to do is speak to one of our expert advisors here at Clifton Private Finance.
Our team have specialist knowledge of the loan market with access to niche lenders you won't be able to approach yourself.
They'll get a full understanding of your circumstances, give you expert advice on whether your application is viable, and help you with all the documentation and information a lender will require.
After an initial assessment by one of our advisors, we can approach the most suitable finance lenders to obtain loan approval. If a loan is available, then a decision in principle should take less than a day.
Contact us to arrange a convenient time for an in-depth first discussion with one of our trusted finance brokers and see how we can help:
Call us on 0117 959 5094 to discuss your requirements.
Or you can book a free consultation with one of our expert advisors at a convenient time for you, below.