Categories
How to buy a property with a bridging loan using a buy to let mortgage as an exit strategy
12-May-2017
12-May-2017 18:04
in Bridging
by Jennifer Stevenson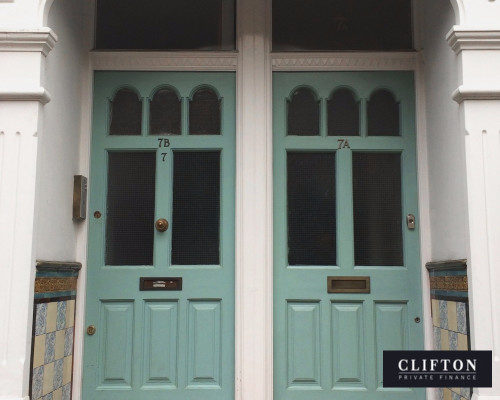 Landlords and prospective landlords often like to buy properties that require a certain amount of work before they can be let out. Such properties can come at a bargain price, making an attractive investment opportunity. However, this can lead to problems when it comes to financing.
Many landlords also buy property at auction, where there is normally a 28 day limit to complete the purchase after the auction date.
This is generally not enough time to apply for a mortgage, so alternative finance is needed, at least temporarily.
The problem with buying refurbishment properties to rent out
The issue is that if a property needs significant refurbishment work before it will be habitable, many lenders will consider the property to be unmortgageable.
This means you will not be able to get a buy to let mortgage on the property until the necessary improvements have been made.
You therefore need an alternative way to find the purchase and the necessary renovation work to bring the property up to a mortgageable state.

Using a bridging loan to purchase an auction or renovation property
Bridging loans provide a fast, straightforward solution when a property is considered unmortgageable or there is not enough time to arrange a mortgage.
Bridging loans are a type of short term finance offering temporary capital when other types of funding are not available.
Bridging loans can be secured against property, just like a mortgage, and allow you to borrow similar amounts. However, bridging loans can usually be arranged much faster – often in as little as 5-7 working days.
They can be secured against unmortgageable property and can even be secured against more than one property, allowing you to borrow more or get a better interest rate.
The amount you can borrow can be based on the Gross Development Value (GDV) of a renovation project, i.e. how much it will be worth once all works are completed.
This can let you raise the money both to purchase the property and pay for the necessary renovation work.
Exiting a bridging loan to a buy to let mortgage
When you take out a bridging loan, you have to specify an exit strategy.
This means explaining how you will repay the loan. If you are buying a property to rent out, your exit strategy will usually rely on remortgaging to a buy to let mortgage.
A good bridging loan broker will often be able to arrange a deal with lenders, so you can automatically refinance to a buy to let mortgage when you are ready to repay your bridging loan.
Can you remortgage to a buy to let mortgage within 6 months of purchase?
Some lenders are reluctant to refinance properties which have been purchased within the last six months. This is generally to do with concerns about money laundering.
However, there are many specialist lenders who are willing to refinance properties within 6 months of purchase as long as you can demonstrate where they money came from for the original purchase.
If you have used a bridging loan this is not usually an issue as you can clearly show the source of the money.
Case study: £85k bridging loan for retiree to fund BTL refurb
Client situation:
A 75 year old retiree in Newcastle approached Clifton Private Finance looking for help to purchase a residential property to rent out.
The property needed heavy refurbishment including front and rear extensions and a new kitchen and bathrooms. The property was valued at £195k, but it was estimated that once the refurbishment was complete, it would be worth £250k.
The client needed £85k to complete the purchase and fund the necessary renovations.
Our solution:
We were able to quickly find the client a bridging loan from a specialist lender for the full £85k with a 9 month loan term at an attractive rate of interest.
We also arranged a buy to let mortgage with a different lender for when the refurbishment was complete, giving the client their exit strategy.
Find a bridging loan for a rental property
Clifton Private Finance has extensive connections with all the leading lenders of bridging finance, so can help you find the best deals currently available.
We can also arrange a buy to let mortgage for you to exit to, keeping the whole process as fast, easy and stress-free as possible.
Need a bridging loan for a rental property? Call us on 0117 959 5094 or use our simple contact form to get in touch.