Categories
How to Refinance or Get a New Mortgage on a London Property for a UK Expat Living in Singapore
20-October-2017
20-October-2017 14:23
in International
by Jennifer Stevenson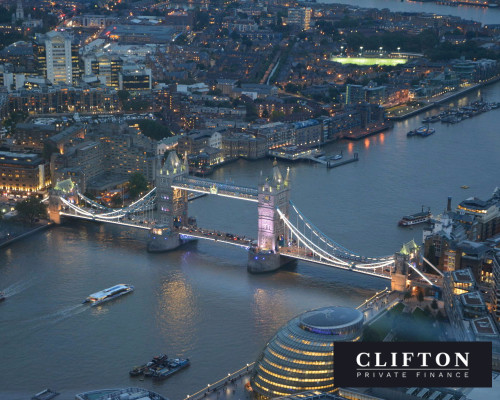 In today's modern society, it is more common place for people to move abroad to live and work than ever before. It was reported that there are over 3 million British expats that live overseas and over 49,000 reside in Singapore.
For many British expats it could be advantageous to own a property in London. The housing market shows promise by growing by almost 3% in the last year, this may make it an attractive option for British expats.
British expats living in Singapore may want to take advantage of the UK housing market, but one of the major challenges of buying a property or refinancing one is securing the right mortgage. Whether it's a residential property or a buy to let project, it is important for British expats to find the right finance for their set of circumstances to avoid delays and minimise the overall cost.
Mortgage or refinance for a residential property
British expats living in Singapore may wish to purchase a residential property for their family or refinance an existing property in London.
As a first port of call, British expats may approach traditional lenders for the finance they require. However, it may not be the best options to apply for property finance from a traditional lender.
Traditional lenders
There are a limited number of traditional lenders who provide mortgage services to British expats. Typically, high street banks that offer expats residential mortgages do not fully meet the needs of an expat; generally, the majority of the mortgages offered to expats do not accurately reflect the expat's ability to afford a mortgage.
This is because most banks are not used to providing a service to expats and usually do not have the expertise to deal with expats' requirements. A common complaint is that banks fail to have a flexible process that fully considers the complex nature of British expats' income. In addition, high street banks may be hesitant to offer finance to a British expat due to a lack of recent credit history in the UK.
Therefore, the majority of expats who approach traditional lenders may come away from their application feeling that they did not get the best deal for their particular set of circumstances.
Specialist lenders for expat residential properties
Specialist lenders' requirements for expat residential mortgages are usually a lot less stringent than traditional lenders' criteria.
This is because specialist lenders generally consider each British expats' application on a case by case basis, rather than trying to fit them into a set of predetermined conditions, as traditional lenders do.
Property finance through specialist lenders provides British expats with the freedom that they would likely not find with a traditional lender; expat mortgages can be taken as a joint mortgage, where one partner still lives in the UK, making it perfect for couples where one partner is abroad.
If you're a British expat living in Singapore and you want the best mortgage or refinance product, then you may want to contact a professional broker to arrange finance through a specialist lender. A professional broker, such as Clifton Private Finance, will be able to provide a clear picture of the mortgages available and secure find the best financial solution for you.
Mortgage or refinance for buy to let property
British expats living in Singapore could take advantage of the recent drop in house prices and purchase or refinance a buy to let property.
However, it is important to note that the regulations governing how lenders consider expat applications have changed considerably.
Traditional lenders buy to let regulations
From 2017, the Bank of England's Prudential Regulatory Authority introduced changes to the buy to let regulations that forced lenders to alter the way they review applications on buy to let mortgages.
A stricter stress test: Lenders will now require British expats to be able to afford mortgage repayments in the event that interest rates increase to 5.5%.
A review of the portfolio: Lenders will complete an in-depth review of British expats' property portfolios before providing any finance, to ensure that all buy to let properties are profitable. If a British expat has a property that is not profitable then lenders will not provide the finance that the expat needs.
A higher rental coverage ratio: A British expat with a buy to let property will need a rental coverage ratio of at least 145% for a standard buy to let and 170% for a house in multiple occupation. In addition, lenders will only accept a rental coverage ratio estimate from a professional surveyor.
Specialist lenders for buy to let properties
If you're a British expat living in Singapore and you want to avoid the almost insurmountable requirements of a traditional lender, then you may want to contact a professional broker to arrange finance through a specialist lender.
The lending criteria for expat buy to let mortgages are more flexible than traditional lenders, as they review British expats' applications individually.
Certain factors such as salary paid in a foreign currency, or complex income (including from stocks and shares) are not issue for specialist lenders. This means that specialist lenders can provide mortgages that more accurately reflect expats' true income. Specialist lenders are also likely to consider expats' other income as well as their property's rental income when calculating affordability.
Some lenders may require a 25% deposit to qualify for a buy to let mortgage as an expat, but this depends on the lender and the expat's personal circumstances.
The terms and conditions of an expat buy to let mortgage can be negotiated by a specialist property finance broker, to ensure that the terms suit your needs.
Clifton Private Finance Case Study
A British expat based in Singapore needed a loan to buy an investment property for £1.6 million in Bath. He wanted to borrow 77% of the purchase price on an interest only basis and needed a flexible drawdown facility with no penalties.
High street lenders refused to provide the necessary finance, as the expat was a non-domestic paying no UK tax, his salary was paid in Singapore Dollars, along with complex income streams and unique loan requirements.
Clifton Private Finance was able to arrange finance with a private bank who specialise in expat finance. They were willing to lend the full £1.23 million that the expat required, on an interest only basis for five years.
In addition, Clifton Private Finance secured finance with a flexible drawdown facility with no penalties at a very competitive rate. Through further negotiation, the expat was provided an interest rate that reduced by 0.5% after two years, which enabled a 20% reduction in the loan's capital every year.
As a result, the expat was able to move forward with their investment purchase while minimising the interest on their loan and maximising their return on investment.
Book a Call with one of our experienced expat finance brokers - we'll call you at a convenient time for you
Or call us now to speak to one of the team