Categories
How To Buy Property Quickly and Beat the Stamp Duty Holiday Deadline
13-November-2020
13-November-2020 1:19
in Mortgage
by Jennifer Stevenson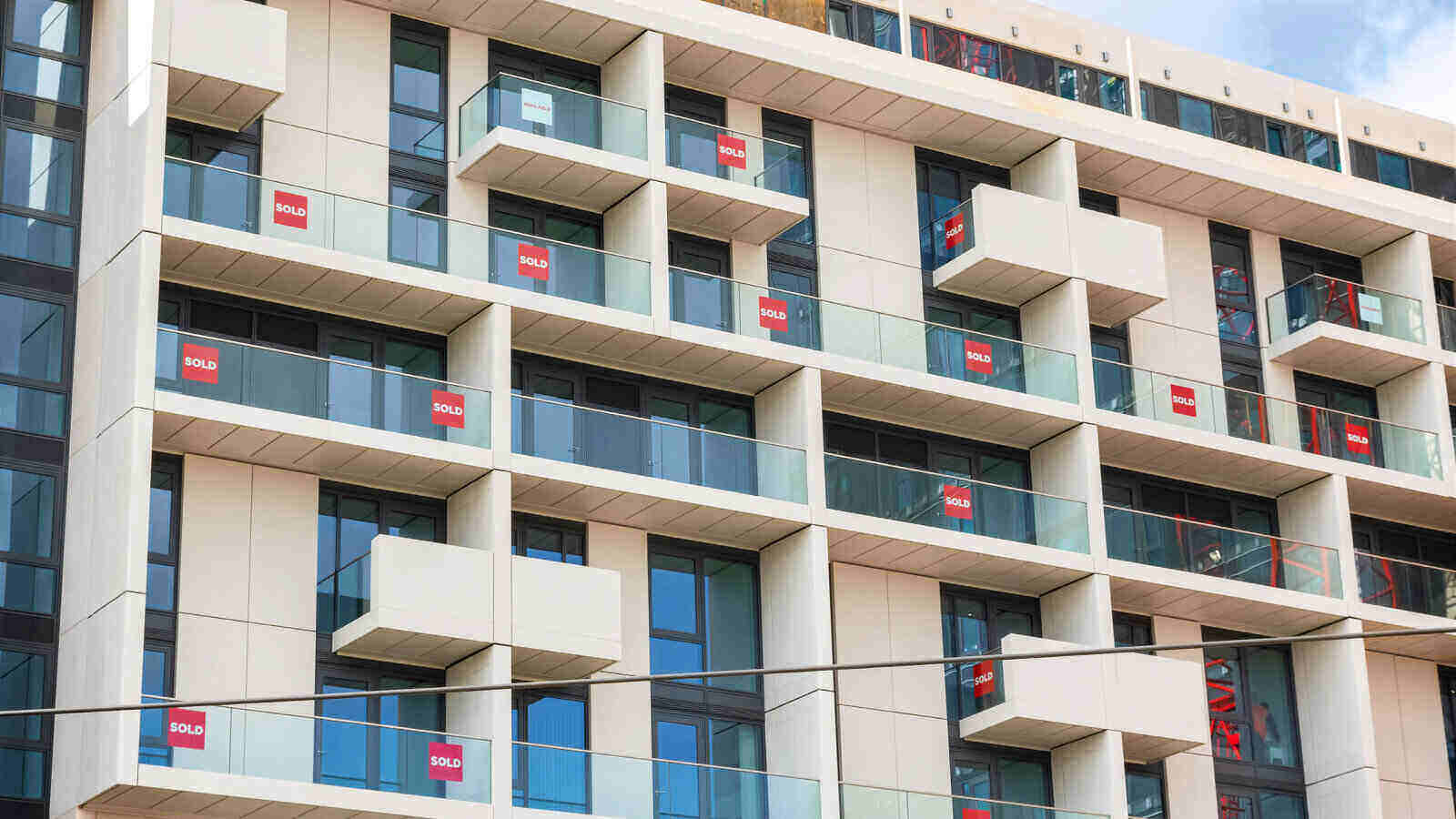 On 8 July 2020 the Chancellor Rishi Sunak announced a tax-free "holiday" on the stamp duty land tax (SDLT or "stamp duty") payable on house purchases in England and Northern Ireland, with immediate effect.
The aim was to boost the sluggish housing market, and it was great news for buyers.
House-moving activity had plummeted during lockdown, with very few properties coming onto the market, prospective buyers unable to see properties in person, surveyors unable to make on-site inspections, and lenders cutting back on mortgage deals because of concerns about borrowers' ability to make their mortgage payments.

In England and Northern Ireland the threshold at which home buyers had to start paying stamp duty was raised from £125,000 to £500,000. Landlords and people buying second homes also benefit, though they still have to pay the 3% stamp duty surcharge on additional properties.
The Scottish government followed suit on 15 July, raising the threshold at which buyers have to pay Land and Buildings Transaction Tax (LBTT) from £145,000 to £250,000. Additional properties still pay the 4% Scottish surcharge.
And in Wales changes to Land Transaction Tax (LTT) for homes came into effect on 27 July 2020, raising the tax threshold from £180,000 to £250,000. But there was no tax holiday for additional holidays, and the 3% Welsh surcharge still stands.
What are the savings?
Previously in England and Northern Ireland you might have paid up to £5,000 in stamp duty on a property costing up to £300K. Currently you will pay nothing.
In the same jurisdictions, buyers of properties valued between £925K and £1.5M might have paid £36.3K - £93.8K in stamp duty. Currently they will be paying between £21.3K and £78.8K: saving a hefty £15,000 across this tax bracket.
In Scotland, someone buying a £250,000 home before the deadline is saving £2,100 in LBTT.
In Wales, someone buying a £250,000 home will be saving £2,450 in LTT.

Why the panic?
These tax holidays are all due to end on 31 March 2021. From the first of April it's currently intended that previous tax thresholds will be reinstated.
The property industry is lobbying hard to extend the deadline, but as yet there is no sign that the Chancellor will agree.
There's enormous pressure on surveyors, conveyancers and solicitors, and local authority departments undertaking property searches, to clear the backlog of cases built up during lockdown, plus the newly-created demand
Some figures are showing that the tax break has actually pushed up property prices, as buyers compete for the available properties that could be completed on before the deadline.
There's also some evidence of the return of "gazundering", with reports of buyers reducing their offers at the last minute, gambling that vendors won't be able to find another buyer ready to complete before deadline.

What can you do to complete your property purchase in time?
In "normal" times you will be told that house purchases take from six weeks to three months to complete.
Experienced property buyers know that it's not uncommon for the process to take four or five months – or longer if there are particularly challenging legal issues, or problems with finalising finance.
Even as the UK was heading towards its second lockdown, property pundits were advising that November was the last month for would-be purchasers to start the buying process and have a realistic hope of completely before the end of March deadline.
So it's still do-able... just. But you need to be organised, to know what the pitfalls are and how to avoid them, and have good people lined up working for you.
In this quick guide, we'll cover where the bottlenecks are, and what action you can take on:
Legal work
Searches
Variations to contracts
Mortgage finance
Speeding up the legal work
Research by data analysts TwentyCI in mid-November shows the heavy post-lockdown caseload currently being managed by conveyancers: 222,000 sales in progress with searches already ordered, and a further 294,000 sales agreed but yet to have their searches ordered.
One way to speed up the legal work is to have joint representation with your mortgage lender – where the legal team working for your bank or building society also handles your legal work.
With joint representation the lender's legal team are still required to advise you on your best interests, but this cuts down on legal costs, and most importantly just now it also speeds up some of the timing.
A joint legal representative will know exactly which searches and assurances the lender requires, what stage your case is at, and who's sitting on the files.
Which lenders offer joint representation? You could waste valuable time trying to find this out for yourself. A well-connected mortgage broker will know straight away which of the lenders who might suit you offer this facility.
If joint representation isn't a possibility, you need to have a conveyancing solicitor, or a conveyancer, lined up to work with you who's committed to getting your purchase completed in time for the deadline.
If you're hearing scepticism or hesitation at the outset, find another legal representative fast.
Be prepared to devote a couple of days to quicky decide on the legal representative who's going to be able to work quickly for you.
Follow up recommendations from your mortgage broker or your estate agent – they will know who works efficiently.
Be aware that estate agents get referral fees from the solicitors they recommend. This may mean the relationships will work better, or the legal firm will prioritise their cases – or it may not.
Your lawyers need to be experienced in property conveyancing, preferably in the locality where you're purchasing. This probably isn't the time to use the old firm who last handled a deceased estate for your family.
If the property you're buying may present particular challenges (for example if it's a listed building) find a legal representative with this specific experience.
Feel free to quiz them as you would any potential employee: who will be handling your specific case / how many days a week do they work / how many days are they planning to be on leave over Christmas / who will progress your case in their absence / do they foresee any particular problems with your case?
If possible, get a clear understanding and commitment on turnaround times. This should apply to you as well as to them: be prepared to focus your attention on this for the next couple of months and respond to all communications and return all documentation immediately.
Speeding up property searches on your purchase
Before Covid 19, buyers in England typically needed to allow one to three weeks for local authority searches to be completed on their property.
At the end of October 2020 the Daily Telegraph reported that some buyers are waiting up to 42 days for their property searches, as local councils struggle to cope with the surge in the property market.
The law firm Simpson Millar send Freedom of Information requests to 412 councils across England and Wales, and the responses showed huge variations in response times across the country, and even within the same metropolitan area. Searches were taking just 24 hours in Bolton, but 35 days in neighbouring Tameside.
The worst-performing council to report their response time was Melton Borough Council in Leicestershire, which was taking an average 42 days to process searches. Eight councils were taking more than 30 days.
But if you're looking to buy in Dartford, Wolverhampton or Wakefield you're in luck: searches were being completed within a day.
This is when we all might wish that the Home Information Packs introduced in 2007 hadn't been ditched by the incoming government in 2010. The short-lived HIPs were provided by vendors to all potential buyers, and included the necessary title documents and local authority searches, which each potential buyer otherwise had to pay for themselves.
There isn't a lot you can do now to speed up the search work of environment agencies, water boards, and local authorities. Though solicitors who are experienced in the location where you're buying may at least know where the local hold-ups currently are, and be doing what they can to work around them.
This is not the time to try to save money by delaying searches until the conveyancing has progressed: they need to be ordered immediately.
Be aware that some searches, such as bankruptcy searches and Priority searches, are usually only made at the lender's request after contracts have been exchanged (to make sure nothing has changed that that affects your ability to buy the property).

Don't waste time on variations to contracts
A surprising amount of time can be wasted discussing which fixtures and fittings are included, and who's responsible for dumping the old freezer from the garden shed.
If an issue of the contract needs to be secured by indemnity insurance, be ready to pay for it: don't let your conveyancer waste time by trying to get the vendor to share the cost.
This is not the time to get sweat the small stuff: time is money. (Focus on those stamp duty savings.)
Speed up your mortgage finance
In normal times you might be willing to sort out your finance for yourself, but here's what can go wrong.
The commonly-quoted rule of thumb is that it takes three to six weeks to get a mortgage arranged. But even in "normal" years buyers have often found that it can often take up to three months for lenders to process a mortgage approval during the busiest buying season after spring and early-summer viewings.
With the backlog of mortgage applications that has built up over lockdown, now is absolutely the time when you need to have an efficient mortgage broker working for you – like Clifton Private Finance.
A good mortgage adviser knows which lenders to approach directly - who will consider your situation and offer you the best terms.
Our advisor can tell you in a first conversation what documentation you need to get have ready.
We know from our day-to-day work which lenders are still working quickly, and which have long backlogs.
We also know which lenders may be able to do a "desktop valuation" (using an Automated Valuation Model, or AVM) on the property you want to buy – avoiding the need to wait for a surveyor's property valuation.
If your property will need an on-site valuation, we know which lenders are instructing valuers quickly.
Our brokers have a direct lines of contact with business development managers at lenders, to present your case as favourably as possible. If necessary they may speak directly to an underwriter to explain any special circumstances.
And a good mortgage broker's service doesn't end when we've got you the mortgage offer you need. Our support staff will be chasing its progress through the system, and pushing your finance through to completion.
Call us now to get your property finance underway
We won't promise miracles. But our reputation is built on our speed and market knowledge, and focusing on our customer's needs. A first no-obligations conversation with one of our brokers is completely free:
More details of our mortgage service
And if this blog has been useful, please share it: