Categories
Mortgage Application Delays and Hidden Costs and How To Avoid Them – By a Mortgage Broker Buying His Own Home
12-August-2020
12-August-2020 13:20
in Mortgage
by Jennifer Stevenson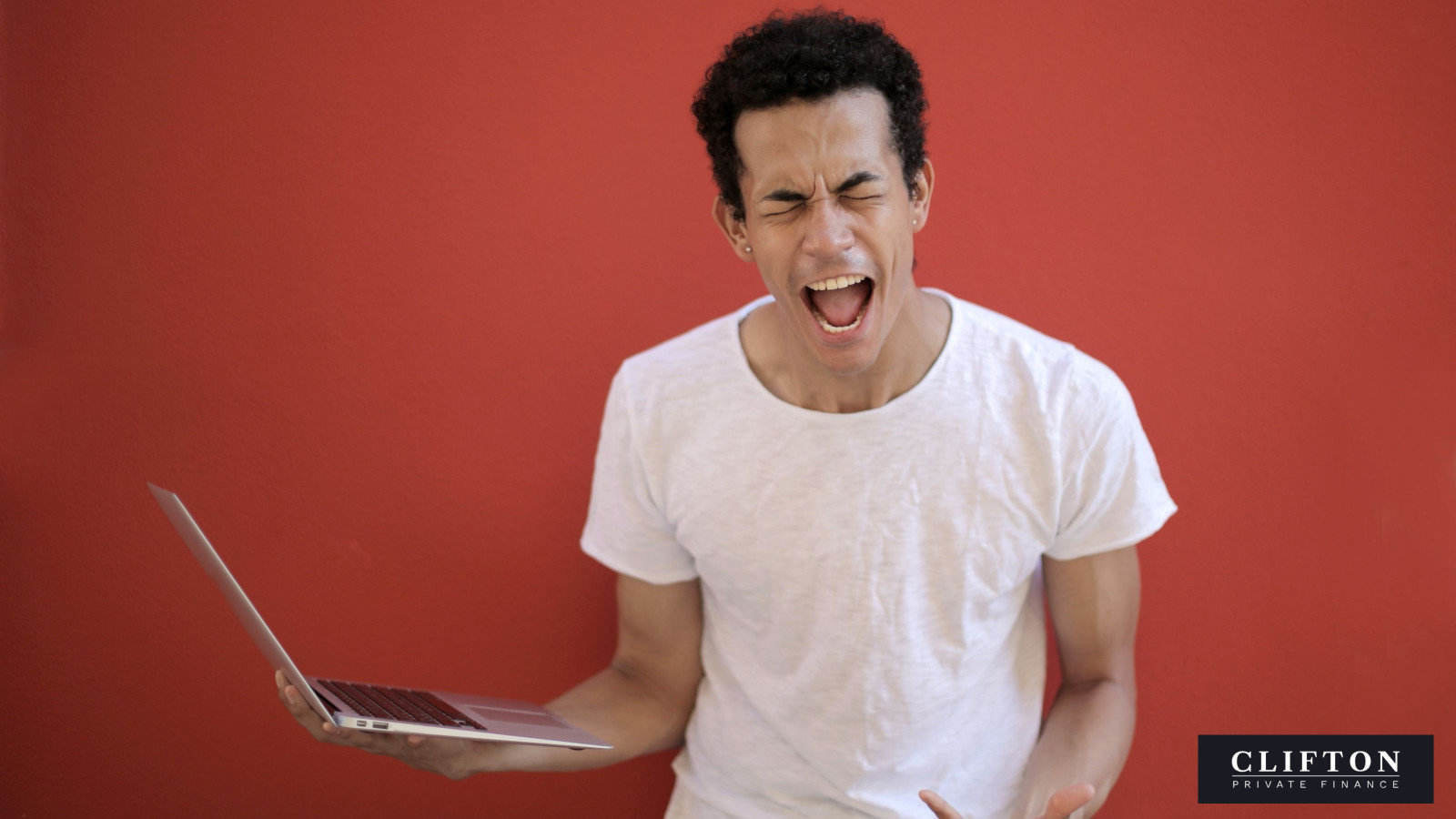 Applying for my own mortgage without the specialist access available to mortgage brokers was a horrible, horrible process.
By George Abouzolof, Clifton Private Finance
I now have every sympathy with property buyers applying directly to banks and building societies for their mortgage finance. I'm an insider - I thought I'd be able to navigate the system efficiently as a walk-up applicant. But...
Documents were lost or never received, and needed to be re-sent again and again. (My pay slips, bank details and evidence of my deposit had to be sent FIVE times in all!)
There were long delays and no way of chasing up what was happening: a MONTH between submitting my full mortgage application and the lender's valuation being booked.
If you're aiming to get your purchase completed before the end of the stamp duty "holiday" at the end of next March that's a delay that could cost you £9,950 on a property selling for £499,000.

The lenders don't mean to make it difficult for us. But they just can't give us the kind of quick, individual service we expect. And THAT'S why they're happy to work with mortgage brokers who can do all the application prep work, the hand-holding and the chasing-up for them.
My advice, after 3 long months in the depths of what should have been a straightforward first-time buyer's mortgage application: use a broker, use a broker, use a broker.
I thought applying for a mortgage would be straightforward
You'd expect me to recommend using a broker: I work for a property finance company. But not many people get to experience the finance application process from both sides, and all I can say is that I'll be delighted to be applying as a broker next time!
To explain: I'm still a trainee broker. I've worked in the mortgage finance industry for a year and I have a good grip on the mortgage lending process, having done the admin work for our experienced advisers via the direct-access portals to lenders that are available only to professional brokers.
I didn't want to ask one of my colleagues to act as my broker because they're busy enough as it is, working through the pandemic, without doing me a favour.
And, frankly, I was confident my experience would mean I'd be able to steer my own way efficiently through the walk-up application process, even without direct access to the online application systems.
I was wrong.
What I learned was that this can be an incredibly demanding, opaque process if you're not a broker with a direct line to lenders.

What I did to speed up my mortgage application
I'm in a very privileged position, with a number of factors in my favour:
I was a first-time buyer, and in theory lenders roll out the red carpet for us because they hope we'll stay with them long-term.
I knew that estate agents would want to know I was an "eligible" buyer: I had a copy of my mortgage lender's Decision in Principle in my hand to give them when I went house-hunting.
I had all my documentation in order, including an up-to-date credit record (lenders could look me up on the electoral roll, so I didn't need to provide proof of ID).
I had a substantial deposit to put down which made me an attractive prospect for lenders (because I'm a bit older than some first-time buyers, and I was buying well away from the city centre).
But dealing with a building society as an ordinary applicant was unbelievably stressful. And could have cost me a lot more money.

Saving on the COST of your mortgage
Most people look for the lowest interest rate when they're choosing a mortgage product. It makes sense, right?
There are additional costs that you don't see at the outset, which really push up the cost of your mortgage, such as application fees (usually around £999), legal fees and valuation fees (which vary according to the price of your property).
It's like budget airline pricing: the cheapest flight to Venice comes up at only £27, but it's only when you get through to the booking page you find out about the extra £20 to choose your seat, £25 to check in a bag, £20 to print out a boarding pass…
When I was applying for my mortgage, the cheapest rate I could have reserved on a fixed-rate mortgage was around 1.2%. But I actually went for a 3-year fixed term at 1.79%. Madness?
I was fortunate that I had access to the broker-only mortgage sourcing software that shows us all the additional costs, cross-referenced with the lenders' websites.
The deal I went for had no application fee, no valuation fee and a cashback, and I could work out that the interest rate of more than half a percent higher was still going to work out cheaper for me over the 3-year fixed term.
Saving on the TIME IT TAKES for a mortgage application
Lenders are usually pretty quick to get you a Decision in Principle on mortgage lending, that you can show to a property vendor. Mine only took a couple of days. BUT…
Doing it the slow way…
I had to send all the documents the lender asked for as attachments to my application email (payslips, bank details, evidence of my deposit). But they only picked up one of the attachments. They seemed to have lost or didn't have access to the other documents.
I really struggled to find out that they eventually had everything they needed and my application was proceeding.
AND THEN … every time I made a change to the DIP (when I decided to offer on a different property, I changed the amount of my deposit, or I got the correct details of the building insurance costs…) the lender had to issue a new DIP – and they asked me to submit the documents all over again!
They just didn't seem to keep a record of them on file: I had to send the same documents five times in all.
AND THEN… (and this is when I was really tearing my hair out…) when everything was in order on my fourth DIP and I submitted my full mortgage application, the lender issued another DIP - apparently because I had been Referred to an underwriter the first time.
And they asked for all the documents to be submitted all over again! And this DIP took more than 3 weeks to be processed.
And then there was a 4-week delay between my submitting my formal mortgage application and the lender booking a valuation of the property.

Doing it the fast way…
If you go via a mortgage broker your documents are attached to your application via the broker's online portal into the lender's system.
Job done immediately – and they're always there.
Via a broker you'll usually have a DIP the same day or the following day.
Your full mortgage application is faster because your broker can anticipate any glitches on your application and make sure the lender has any information they might need to smooth the way.
If speed is of the essence, your broker can choose a lender known for instructing property valuations quickly. In any case, applications via brokers are usually valued by surveyors within a couple of weeks at most.
Reducing the stress of the mortgage application process
I'm an organised person: I like to have all my paperwork in order, be able to follow through on a clear process and chase up any problems to get them sorted straight away. But this process was completely obscure!
As an individual applicant approaching a lender directly you'll be dealing with a hotline for any queries – and it takes ages.
You don't have a dedicated case manager you can call directly, and you can rarely email anyone.
A broker speaks directly to their contact on the lender's intermediary team.
Your broker can track the progress of your application through the system, find out if there are any problems and if necessary chase it up and speak directly to the underwriter.
You're not left hanging in limbo, wondering what's happening: you can talk to your broker. If there's a deadline you need to meet and they've said it will be possible, they'll make sure it's met.
Applying for a mortgage via a broker saves you time, money and stress – even on a first-time mortgage
I now have so much sympathy for borrowers who try to go it alone through the mortgage application process. I can see now that it's all about the direct access that a broker can have to a lender.
Your first call to a mortgage advisor is completely free, and they'll be able to give you a good idea of any issues that will need to be overcome, and how long your application will take.
You can save the stress, and speed up the process by calling Clifton Private finance on