Categories
Development Finance for Converting Offices into Residential Flats Under Permitted Development Rights
18-June-2021
18-June-2021 17:04
in Development
by James Caldwell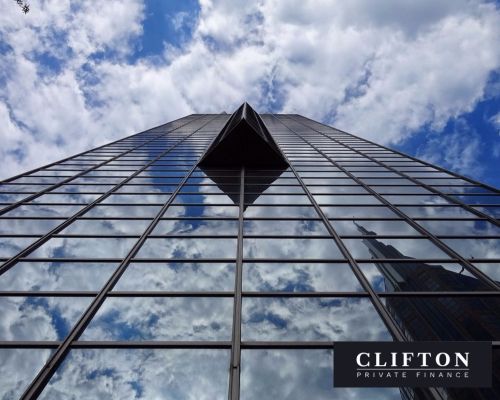 There is a growing demand for residential properties in the UK, which has led to an increase in building and developing properties.
Despite the increased activity in the housing market, the residential needs of the UK population are not being met. Property developers may feel that converting offices into residential flats is an effective way to provide more homes for the UK.
The benefits of converting an office into residential flats may seem obvious to a property developer; changing the use of an office and potentially multiplying its rental yields, which may result in a healthy profit.
In addition, the practise of converting office buildings into residential flats has become easier in recent years. Developers used to have to secure planning permission to complete their conversion, but in October 2015 the government made permitted development rights permanent. These rights gave developers the freedom to convert offices into homes for the general public without the need for planning permission.
In 2020 further changes were brought in by the Government providing further flexibility to what changes can be made to properties without planning permission.
What are Permitted Development Rights?
Permitted development rights were introduced by the government to establish the types of work that property owners can carry out without planning permission.
These rights provide the rules for extensions, interior alterations, outbuildings, loft conversions, porches and change of use. It should be noted that the benefits afforded by the permitted development rights do not extend to:
Singular flats and maisonettes
Listed buildings
Homes within Scotland, Wales & Northern Ireland
Some new developments
Read blog: Commercial to Residential Conversions - The Full Guide
Prior approvals process
The permitted development rights include the conversion of commercial properties into residential ones, however for those who intend to complete a conversion project it may be prudent to check with their local council through the prior approval process.
Depending on the size and scale of the project, before starting development, developers may need to apply to their local councils for prior approval.
In order to receive approval from their councils, developers will need to provide the full details of their projects.
Councils will approve applications after reviewing the impact of the development on a variety of things including transport, highways, flooding risks and noise pollution from commercial premises such as pubs or places of entertainment.
Property finance
Once prior approval has been received , it is important to have readily available finance in place to fund the project through to completion.
Due to the time sensitive nature of property developing, approaching a traditional lender for finance to convert offices into residential property may not be the best option.
Applications to traditional lenders can take several weeks or even months to process, with no guarantee that it will be successful.
In addition, lenders will usually require an in-depth review of the applicant's property portfolio to ensure that they have the necessary experience. The majority of traditional lenders will refuse to provide property finance without a track record of successful projects.
For those who require funding for a conversion project, it may be worth exploring other financial solutions.
Bridging loans
A bridging loan is a type of fast, short term loan that can resolve cash flow problems or 'bridge' the gap in funding until more permanent finance is in place.
Bridging loans are a popular tool for developers, as they can provide a substantial amount of finance in a small amount of time.
Finance from £50K to £25M
LTV up to 75% (up to 100% with additional security)
Term of finance from 1 to 36 months
Fast turnaround, securing finance within 7 working days is possible
Competitive interest rates
Funding with no upper age limit
The interest on a bridging loan can be 'rolled up' and paid at the end of the term of finance, which enables developers to avoid monthly interest payments and focus their entire loan on the project.
In order to secure a bridging loan, developers must provide full details of their exit plan to the lender. An exit plan is the method that the developer intends to use to repay the loan within the agreed term of finance. One example of an exit plan is where the developer successfully converts an office block into residential flats and sells a number of the flats to repay the loan.

Development finance
Development finance may provide:
Loans from £50k to 25m
Funding up to 70% Gross Development Value
Terms of finance between 3 and 24 months
How to get property finance
The financial services market is full of financial products that could be used to fund an office conversion. However, without an in-depth knowledge of the industry it may be difficult to find the right finance.
Securing a financial product that is not suitable for the project may result in an increase in the overall cost. It is advisable to contact a broker to find the best financial product and maximise the potential profit of a project.
As a specialist property finance broker, Clifton Private Finance can provide a clear picture of the different financial options available to you.
Through strong links to private banks, specialist lenders, family offices and wealth managers, Clifton Private Finance can find the ideal financial solution for your conversion with market leading rates and favourable terms of finance.
Call us on 0117 959 5094 or use our simple contact form to discuss your project.
Clifton Private Finance case study
Clifton Private Finance have experience with helping developers convert office buildings into residential properties.
An experienced developer with a background in office conversions acquired an old office block in Birmingham for £1.2m. The developer intended to convert the office space into 12 new residential apartments. In order for the client to start his project, finance was required to move from his existing loan facility and increased financing was needed to cover the cost of the conversion.
Clifton Private Finance were able to arrange the funding required for the client from a specialist lender on attractive terms and the facility was put in place to allow the developer to complete the work and sell the flats with a £3m GDV.