Categories
How to finance your property renovation or extension project
06-July-2017
06-July-2017 18:13
in Development
by Jennifer Stevenson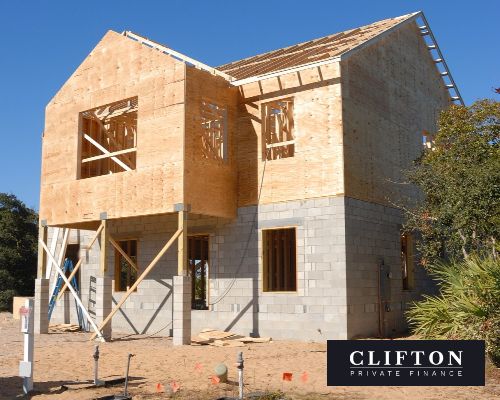 Financing a development has always been one of the main issues that home owners and developers face. Whether you are looking to purchase a property with the view to renovate and sell for a healthy profit or you just want to make changes to your existing property, running out of budget can stop you right in your tracks.
Fortunately for developers around the United Kingdom, the competitive nature of the market of financial services has generated more innovative and alternative ways to source additional funds.
Developing a property can be a huge project. Whether you are looking to renovate or build an extension on a property you must do your homework, conduct thorough research and budget accordingly. An effective way to source additional development finance is to minimise expenditure.
Be Smart …
Purchasing a property to renovate and sell can be a lucrative project but you have to do the legwork and it all starts at the beginning. The following will not only affect your budget but it will affect the overall success of your endeavour :
Desirable location – find the areas of the country that people are moving to, the more potential buyers the more likely you are to make a profit.
A keen seller – enquire with an estate agent to find someone who is looking to sell quickly, so you can negotiate to a lower purchase price.
Auction – a glut of properties are put to auction at a low price every day, the lower the amount spent on purchasing the property the more money for development.
Target Audience – Is the area suited for young professionals, families, retirees or students. This will also give a direction to your renovation.
Target audience is important when looking to develop your property. Your target audience may influence the budget even further.
Houses in multiple occupation Licence : If your renovation is targeted at students you may need to apply to the local Council for a houses in multiple occupation (HMO) licence. This licence is an additional cost to the property, you can learn more about HMO licences here.
Planning permission : Once you have the property in mind check that it is suitable for your project. If you are looking to convert a shop, pub or bank into a residential property you will have to obtain planning permission. A planning permission application will eat further into your budget and there is no guarantee that your application will be successful. You can learn more about planning permission here.
Be prepared. Taking on a renovation can be a costly project. It is likely that you will face hurdles that you did not foresee. Always add 15 % to your budget to ensure that you are prepared for any unplanned costs.
Conducting effective research and setting a realistic budget is a good foundation for a development. The main hurdles that a developer face when starting a project is how to finance it.
Conventional Streams of Finance …
The commonplace for financing a purchase, development, renovation and extension of a property is to apply to a traditional lender such as a bank or building society. This method of securing finance has been long thought of as the safest way to access additional funding. In order to succeed in your application for a mortgage you will usually need to put down a deposit of approximately 25% to 45% of the value of the property. Both banks and building societies have started to offer more diverse products to assist people looking for additional monies to fund their respective projects.
Finance for Renovation Loans
Traditional lenders have provided finance for renovations to the right borrower. If you have purchased a property that requires renovation, you can access up to 95% of the value of the property. However, in order to protect themselves from risk, lenders have taken to withhold some funds until the project is complete. This is commonly known as a retention and prior to releasing the remaining funds the lender may find it necessary to inspect the property. This can leave the borrower in a catch22 scenario. This is because the lender will not provide the remaining balance until the property is finished but without the final instalment of monies the borrower cannot fully complete their renovation.
Just imagine how frustrated you would be if you could not access the required finance to complete your project when you are so close to its conclusion.
Stage release mortgages
Another option for accessing funding for a renovation project is a stage release mortgage. Traditional lenders have tailored this method of financing by ascertaining the amount needed in total and then releasing the required funds at each specific stage of the project. For a renovation or extension the following are the specific stages that a lender will release the necessary funding :
The purchase of the property
Upon completion of the structural survey and cost estimate of necessary works
Following completion of load bearing elements
At the first fix
At the second fix
Certified completion
This method of finance can cause additional stress and pressure as the lender will only release the funds at specific stages. Many borrowers find this an inconvenience as they have to get a 'top up' from the bank instead of just getting on with the project.
Issues with Conventional Streams of Finance …
It is also important to note that in general the traditional lenders such as banks and building societies will only provide mortgages on a property that is classed as habitable.
This can cause a funding issue when preparing for a renovation or an extension on a property, as typical high street lenders will not offer a mortgage for a house that is:
Uninhabitable (i.e no working kitchen or bathroom);
Derelict;
Or in need of conversion
This can also cause a problem when looking to develop on a habitable property, as a lender will meticulously examine the borrower to ensure the level of risk is kept to a minimum.
In the event that you use a bank or building society to secure a mortgage, it could be weeks or even months before you are granted the monies required for your project .
All this wasted time and effort could be avoided and redirected to the development of your property by sourcing additional finance elsewhere.
Alternative Streams of Finance …
Due to the potentially lengthy waiting times for a mortgage, there are scenarios where it is not convenient to go to a bank or builder society to secure further finance.
Fortunately, there are plenty of avenues to obtain additional funds and increase your budget. If you needed to source more monies to complete your project quickly then you could secure a bridging loan.
Bridging Loans
Bridging loans are a quick method to short term finance which can greatly alleviate the pressures of finding further finance. Unlike with mortgages, bridging loans can be used on uninhabitable properties and development sites for new builds. Bridging loans :
Offer a source of finance – lenders offer between £25,000.00 to £25 million
Supply the majority of your budget– up to 75% of the cost of development
Are faster than a mortgage – within as little as 5 to 7 days
Provide convenience – access to finance quickly to avoid delay in development
Include an exit strategy – create a repayment plan e.g financing a mortgage when the development is complete.
If you are in need of a bridging loan it is advisable to speak to a specialist broker.
Mezzanine Loans
Mezzanine Loans are another route to accessing finance. A mezzanine loan would be appropriate in the event that you have already secured a loan to cover the majority of your construction costs for your development or extension but you want to withdraw some of your own capital out of the project. Mezzanine loans sit behind the main loan as a second charge. Mezzanine loans :
Allows you to increase your borrowing – up to 90% of the project costs
Enables you to secure further finance – up to 70% of the gross development value
However it is important to note that lenders who are prepared to offer a mezzanine loan are hard to find without assistance from a professional broker. If you require a mezzanine loan you should seek the advice from a specialist broker.
At Clifton Private Finance, our brokers have a wealth of experience and proven track record in assisting developers finance their projects and realising their dreams. Whether you are renovating a property to sell or making further developments on your home we provide additional finance to accommodate all of our client's needs.
Our brokers have established links with all the top property development loan lenders. This means, we can quickly find you appropriate finance at the most affordable rates while minimising any potential roadblocks.
Need a property development loan for your next development project? Call us today on 0117 959 5094 or use our simple contact form to get in touch.