Categories
Equity release: how to get money out of your home in retirement
04-November-2019
04-November-2019 16:16
in Mortgage
by Jennifer Stevenson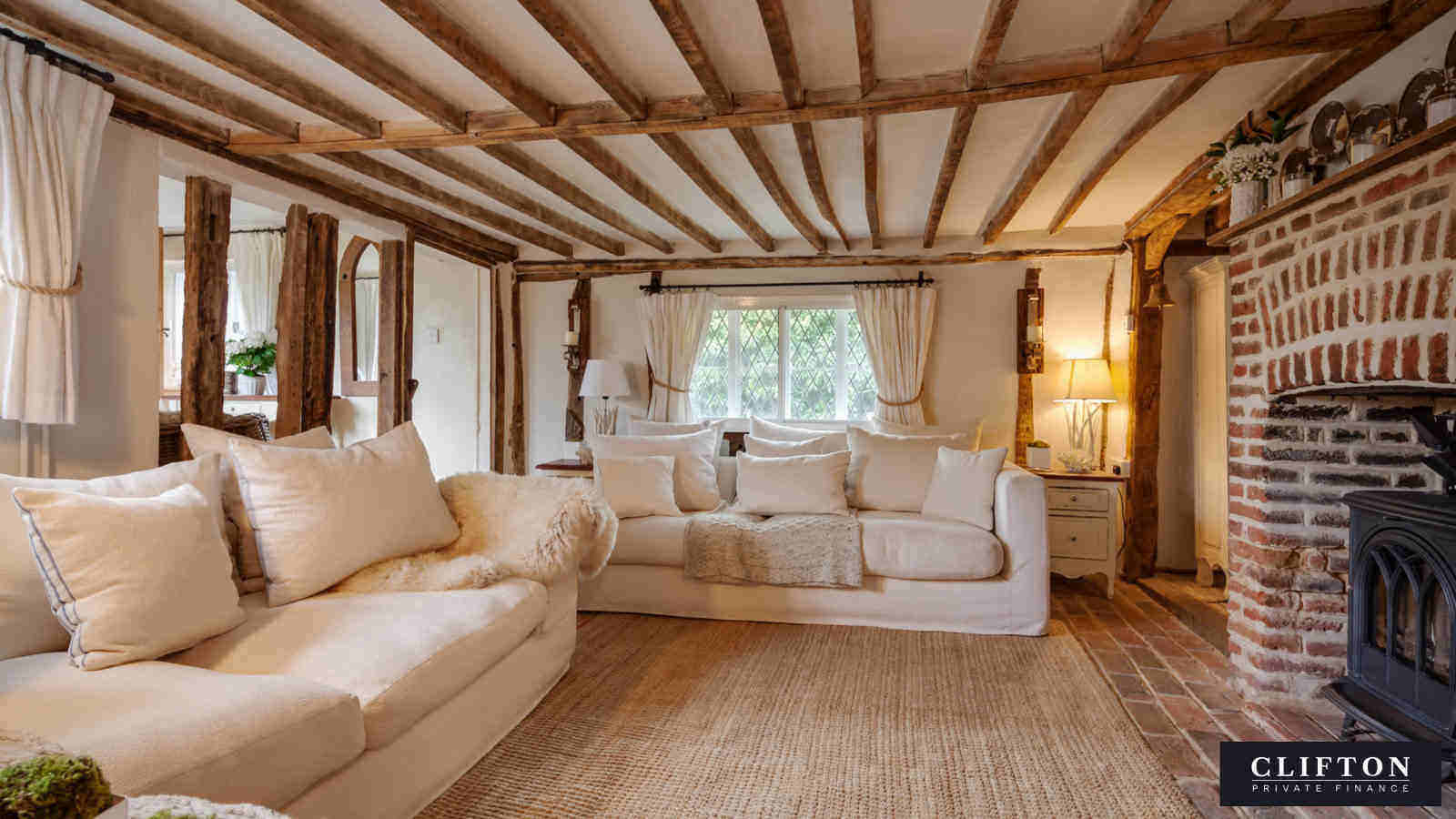 Homeowners in their 50s and 60s are realising that the cash locked up in the value of their homes is a valuable asset that they need to access now.
The idea of "leaving it all to the children" doesn't have much relevance for today's "property rich, cash poor" mature homeowners.
It's difficult to feel property rich when you've always wanted to update the kitchen but still can't afford it.
And for parents and grandparents, "leaving it all to the children" has been replaced by "living inheritances": money now, when they need it, for family members still struggling to buy a first home into their 30s and 40s. (The curent average age of first-time buyers is now 34.)
Increasing popularity of equity release
More than 11,400 new borrowers used equity release for the first time in the three months from July to September 2019: an increase of 6% over the previous quarter.
Almost £11M in property value was accessed every day during that period by UK homeowners, according to figures from the Equity Release Council.
Release equity from your home from £50,000 »

What do homeowners use equity release for?
The image is of silver surfers leafing through exotic holiday brochures and conservatory catalogues. The reality is rather different.
Most borrowers in the UK are looking for equity release to:
Pay off a mortgage or other debts
Supplement retirement income
Make home improvements
Give a house deposit to someone in the family
Buy an investment property
Buy a holiday property for family use
Research by one lender shows that 30 percent of people are using equity release mortgages to repay loans and credit cards, and 20 percent are using it to repay mortgages and reduce their monthly outgoings in retirement.
How much can I borrow?
Minimum loan amounts are usually £10,000 to £45,000.
Maximum is usually up to 55% of your home's current value.
On a drawdown plan you can borrow some of your home's value now, and draw down more later (but only pay interest on the amount you've actually borrowed).

What are the equity release options available?
There are two main types: lifetime mortgages and home reversion plans.
You don't need to have repaid your mortgage.
You do need to be a specified age before you can access them.
Both types offer "no negative equity" guarantees against horror stories of the past when a home was sold after someone died and their heirs had to repay more than the current value of the property.
See similar: Can I borrow against a property with no mortgage?
1 A Lifetime Mortgage
Minimum age is usually 55. (The earlier you start, the more it will cost you.)
You retain ownership of your home.
You have the right to remain in it for life, or until you move into long-term care.
You can ring-fence some of the value of your property to leave as an inheritance.
You can move to another property and take your lifetime mortgage with you, so long as your new home is acceptable security for your lender.
You can usually borrow up to 60% of the value of your property (you can borrow more the older you are).
You can choose whether to pay no interest, some of the interest, or all of it monthly.
In the old days all interest was "rolled up" into the total borrowing, with the interest compounding so the amount you owe increases all the time).
You can also choose whether to pay back some of the capital regularly.
A "drawdown" lifetime mortgage allows you to take out money a bit at a time, up to an agreed ceiling: interest is charged only on the amount you've drawn down – not the whole amount available.

2 Home Reversion
Minimum age 65+.
You sell all or part of your home title, in return for a lump sum or regular payments.
You get to stay in your home rent-free for life, or until you move into long-term care.
The price the lender pays you will be between 20% and 60% less than current market value. The percentage depends on how old you are (reflecting how long the lender have to wait until they get their money back.)
You can move your lending to another property, if the security is acceptable to the lender.
When your home is sold they get the same percentage share of the price back again.
How much will equity release cost?
Best current rates (November 2019) for a lifetime mortgage begin from 2.65%, fixed for the entire term of the mortgage. (Rates will depend on your age and loan to value (LTV). )
You will need to pay arrangement fees, including an application fees, the cost of legal work and a survey, and stamp duty. They usually range from £1,500 - £3,000 in total.
Points to watch out for
If you can make repayments, the cost of your borrowing will be dramatically reduced.
The property needs to remain as your main residence, and you will commit to maintaining and insuring it. The lender will make periodic inspections.
The money you receive from equity release can affect your eligibility to state benefits, or care home costs.
The amount a home reversion lender will pay for your home, or a share of it, will be much less than you'd receive if you sold it, and downsized. But you do get to stay in your home.
Contact us to talk about your retirement borrowing options
This is an important decision, and you'll want to weigh up all the options carefully and consider how they'll work for you now – and in the future when your circumstances may have changed.
We can get you talking to an experienced lending adviser, who will walk you through your possible choices. Call us:
See also our blog on Restart mortgages
And if you've found this blog useful do pass it on...