Categories
How To Get A Mortgage For A Grade 2 Listed House
08-December-2022
08-December-2022 15:55
in Mortgage
by Jennifer Stevenson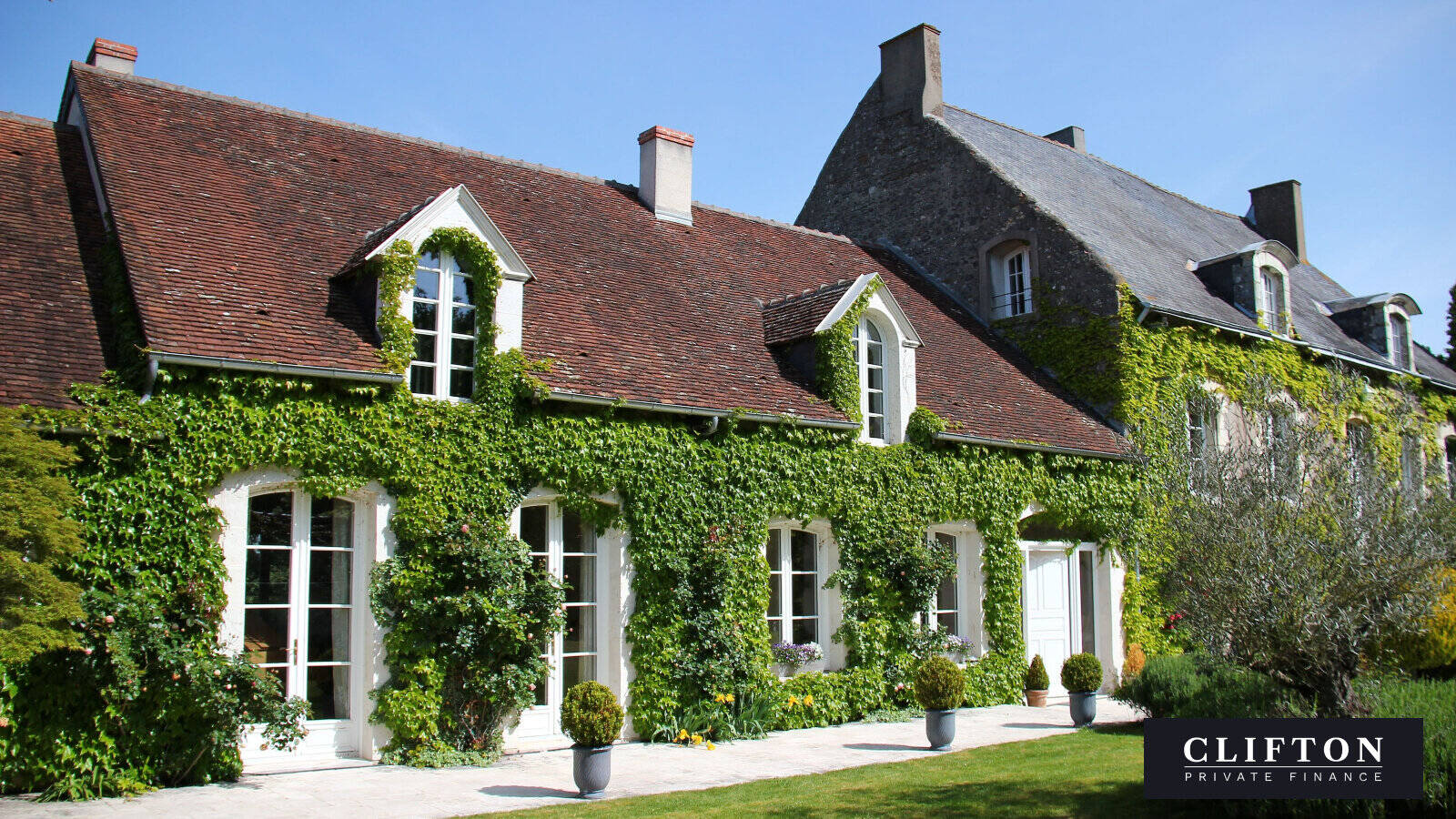 If you are looking for a mortgage or short term finance for a grade 2 listed home, you may come up against a few challenges in finding a lender who will consider this type of property.
When you hear the phrase 'listed building', you might think of a stately home or some other grand structure that is likely to be in public ownership and, therefore, already protected from development.
However, you might be surprised to learn that there are estimated to be as many as half a million listed properties across England and Wales, and the vast majority are privately owned. Some villages, for example, have around 200 listed properties.
92% of listed buildings are in the Grade 2 category type of property – the lowest of the three levels of protection.
More and more people are looking to live in unconventional properties, such as mill conversions, windmill conversions, and even old churches.
Owning a Grade 2 property can be a privilege, but it comes with responsibilities. You can't carry out any form of alterations, however small, without obtaining the local authority's consent. We're not just talking here about something as crude as sticking a modern extension onto an 18th-century period property – even something as minor as changing the doors or windows or having a satellite dish installed requires prior consent. If you obtain the necessary consent, your work may need to be carried out by specialist tradespeople and may cost more.
It is possible to obtain a mortgage on Grade 2 listed property, but this is certainly a niche market.
When looking for a listed building mortgage, it helps to deal with an authorised and regulated mortgage adviser who has access to a wide range of specialist lenders who are happy to lend on properties with the listed building consent.

The Grade 2 listed property mortgage market
Not all lenders participate in this market, but several high street lenders and a number of specialist lenders are willing to consider a mortgage on a listed Grade 2 property.
Some high street lenders and building societies also offer very competitive interest rates, with their lowest rates for Grade 2 properties comparable to what they offer on standard properties.
Some lenders offer Grade 2 mortgages with deposits as low as 10%, but a deposit of 25-30% of the property value will be required in many cases.
Many lenders will cap the Grade 2 property mortgage term at 20 to 25 years.
It is possible to obtain a Grade 2 mortgage with adverse credit, although this is likely to restrict the choice of lenders.
If the property has a significant amount of land attached, has outbuildings, or is also used for commercial purposes, you will likely need a specialist lender.
Buildings insurance
No mortgage lender will lend to you unless the property is insured via a suitable buildings insurance policy. If the property is Grade 2 listed, the age and characteristics of the property might make it very difficult to obtain building insurance, or else the insurance might be very expensive.
Before applying for your mortgage, getting an indicative quote for buildings insurance might be a good idea to make sure that the quote you receive doesn't put you off the idea of buying the property altogether!
Remortgage Grade 2 Listed House
As with most mortgage purchases, it's likely that your Grade 2 listed mortgage will have an initial period at a fixed, discounted or capped interest rate. When that period ends, it's time to shop around, once again, with the assistance of a specialist adviser.
Re-mortgaging to better deals is a major part of the Grade 2 mortgage market, just as it is in the standard residential market. When your fixed, discounted or capped rate ends, it's time to see if you can get a cheaper deal.

Buy To Let
The Grade 2 listed mortgage market is a niche area, but this is especially true of the Grade 2 buy-to-let (BTL) mortgage market. These types of mortgages are available, but lenders will want to see evidence that you have experience maintaining Grade 2 listed properties before they will give you a BTL mortgage.
So, you shouldn't expect to be able to buy a Grade 2 property for the first time today and then expect to be approved for a BTL mortgage on it. If you have lived in another Grade 2 property before, or the Grade 2 property has been your residence, and now you want to rent it out, you may have a better chance of getting a BTL mortgage.
If you can realistically obtain a buy to let mortgage on a Grade 2 property, then again, your specialist adviser can assist you in identifying suitable lenders and finding the best deal for your circumstances.
Bridging Finance
Bridge loans are short-term arrangements, usually for terms of between one and 18 months. Frequently, you don't make any monthly interest repayments and repay all of the interest and the capital at the end of the term. They are sometimes used to raise funds for refurbishments – although see above for details of restrictions on alterations to Grade 2 properties.
For example, some people have used bridging finance to fund refurbishments on Grade 2 properties that, in many ways, were their dream home but where the property was uninhabitable for some reason.
They purchase the property using a bridging loan, carry out the necessary refurbishments to make the property habitable, and then take out a longer-term mortgage on the property, where the mortgage amount is used to pay off the bridging loan.
Other buyers of Grade 2 properties have taken advantage of bridging finance when they have successfully bid for listed properties at auction and where the deadline for paying the money would have expired before a standard mortgage application process could complete.
Bridging loan applications usually complete much faster than mortgage applications.
Again, this is a specialist area, where it pays to seek the advice of a specialist mortgage broker regulated by the FCA (Financial Conduct Authority), who regularly deals with this type of finance.
Use our bridging loan calculator you can get an indicative quote.
At Clifton Private Finance, our expert mortgage advisors can connect you with the best lenders to maximise your borrowing and find the best high-value mortgage deal.
Our experience and connections with high street and specialist lenders mean we can negotiate bespoke mortgage terms for our clients.
Book a free and no-obligation telephone consultation at a convenient time for you:
Or call us now to talk to one of our expert mortgage advisors today: