Categories
Guide to downsizing your home in retirement
30-March-2017
30-March-2017 18:47
in Bridging
by Jennifer Stevenson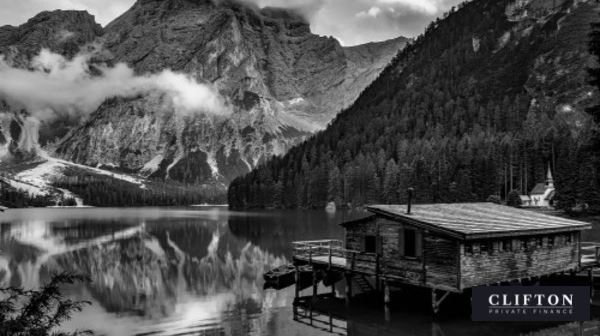 Many people look to downsize their home when they retire, usually because they no longer need the space and/or want to save money.
There are various benefits to downsizing, but it is a big decision nonetheless which needs careful consideration.
In this article, we look at when is the right time to think about downsizing, the benefits you can enjoy, where to move, the things you need to bear in mind and, crucially, how to fund a smooth downsizing process.
When to consider downsizing
People generally downsize because their current home is too large or otherwise inappropriate for their changing needs, or because they want to bring down costs by reducing the size of their mortgage or getting rid of it entirely.
It may be a good time to look at downsizing if:
Your children have moved out leaving you with lots of spare bedrooms and living space
Your retirement income is not enough to comfortably cover your mortgage
You have mobility issues and need a home adapted to your needs
You want to relocate to be closer to family or vital services
You want to move somewhere quieter
By moving to a smaller home that better fits your current and likely future needs, you can significantly improve your quality of life and financial security.
Benefits of downsizing your home
Downsizing your home in retirement offers a number of clear advantages that can save you money and make your life more comfortable.
Benefits of downsizing include:
Getting rid of your mortgage
Freeing up capital for other things e.g. a holiday home
Getting a home adapted to your changing needs e.g. no stairs
Cheaper heating bills
Easier to manage e.g. less space to clean, smaller garden to maintain etc.
Chance to move to a more desirable location e.g. closer to family or into the countryside
When thinking about downsizing, it is a good idea to make a list of all the things you are hoping to achieve by moving. This can help guide your decision when looking for your new home and increases the chances that you will find somewhere that you will be happy for years to come.
Where to move when downsizing your home
Choosing the right place to downsize to can be tricky, especially if you are hoping to find the perfect place to stay for the rest of your life. The two key things you need to decide are the location you want to move to and what kind of home you are looking for.
It is really important when looking at locations to do plenty of research about the area before committing to moving there. Even if you are not moving far, you could find that a different area has very different options for things like public transport which can have a significant impact as you get older.
When choosing a home, you need to think ahead. Even if you have no mobility issues now, it is worth considering a home that will accommodate your changing needs as you age or that can easily be adapted to match those needs later.
Bungalows and garden flats are popular, as are assisted living facilities which can allow you to live independently while still having extra support on hand when you need it.
Things to consider when downsizing
When downsizing, it can be tempting to get carried away with dreams of a quiet little cottage in the country without thinking through all of the practicalities. There are various issues you need to bear in mind to make sure your move is a success.
Closeness to family – Will you be near enough to your family if you need their support as your grow older or if they continue to need your support e.g. with looking after grandchildren?
Local amenities – The countryside can be lovely and quiet, but will you have all the services you need, especially if driving becomes a problem? NHS services can also vary significantly from area to area, so make sure to check whether the local NHS in your target location offers everything you need.
Dealing with your possessions – Many of us have more possessions than we need, which means when we want to move somewhere smaller, we have way too much to fit into our new home. It is well worth beginning to sort through all of your possessions a long way in advance of moving, as narrowing down what you actually need to keep can be a lengthy and often stressful process.
Funding your move – In an ideal world, you would sell your existing home before buying a new one, however this is not always possible or advantageous. Many are inspired to downsize after finding the ideal new home while others want to buy a new home first before moving, so they can have a smooth relatively stress free transition.
It is therefore worth looking at alternatives for funding your move that don't involve selling your existing home first.
How to finance downsizing your home in retirement
If you have already found the perfect retirement property before selling your home, you will likely want to snap it up before someone else beats you to it. Or you may just want to minimise the stress and disruption to your life by moving first, then selling your old home.
Either way, bridging finance could help you achieve your objective. A bridging loan is a type of short-term borrowing that can allow you to buy a new home, move in, then sell your old home within a realistic timescale - normally 3 to 12 months. A bridging loan can let you move forward quickly with a purchase and allow you more time to manage the move itself.
Bridging loans are usually offered over terms of up to 12 months, although longer terms may be available from some lenders. Applications can take as little as a 7 working days, making it much faster than typical mortgage finance.
All you need to do is apply for a bridging loan on your new property, make the purchase, then move in and sell your old home at your own pace. You then use the proceeds of the sale to pay off the bridging loan, leaving you with a smaller mortgage or no mortgage at all.
If you need a mortgage to repay the bridge finance an agreement in principle from a traditional mortgage lender can usually be obtained at the same time dependent on your income situation by a good finance broker.
Bridging loans are usually accessed via finance brokers who can offer expert advice on the best options for your borrowing needs and financial circumstances. Make sure to speak to a broker who deals with lenders across the whole market, as they will be able to offer the widest choice.
It's worth bearing in mind that interest rates for bridging loans tend to be relatively higher than what you would expect on a standard mortgage product so it is best to repay the finance as quickly as you can.
However, you can usually get the option to roll up the interest until you repay the loan, making this a high attractive way to borrow.
To find out more about how to finance downsizing your home in retirement, call Clifton Private Finance today on 0117 959 5094 or use our simple contact form to get in touch.