Categories
Mixed Use Property? How To Get A Mortgage
28-January-2020
28-January-2020 19:32
in Commercial
by Jennifer Stevenson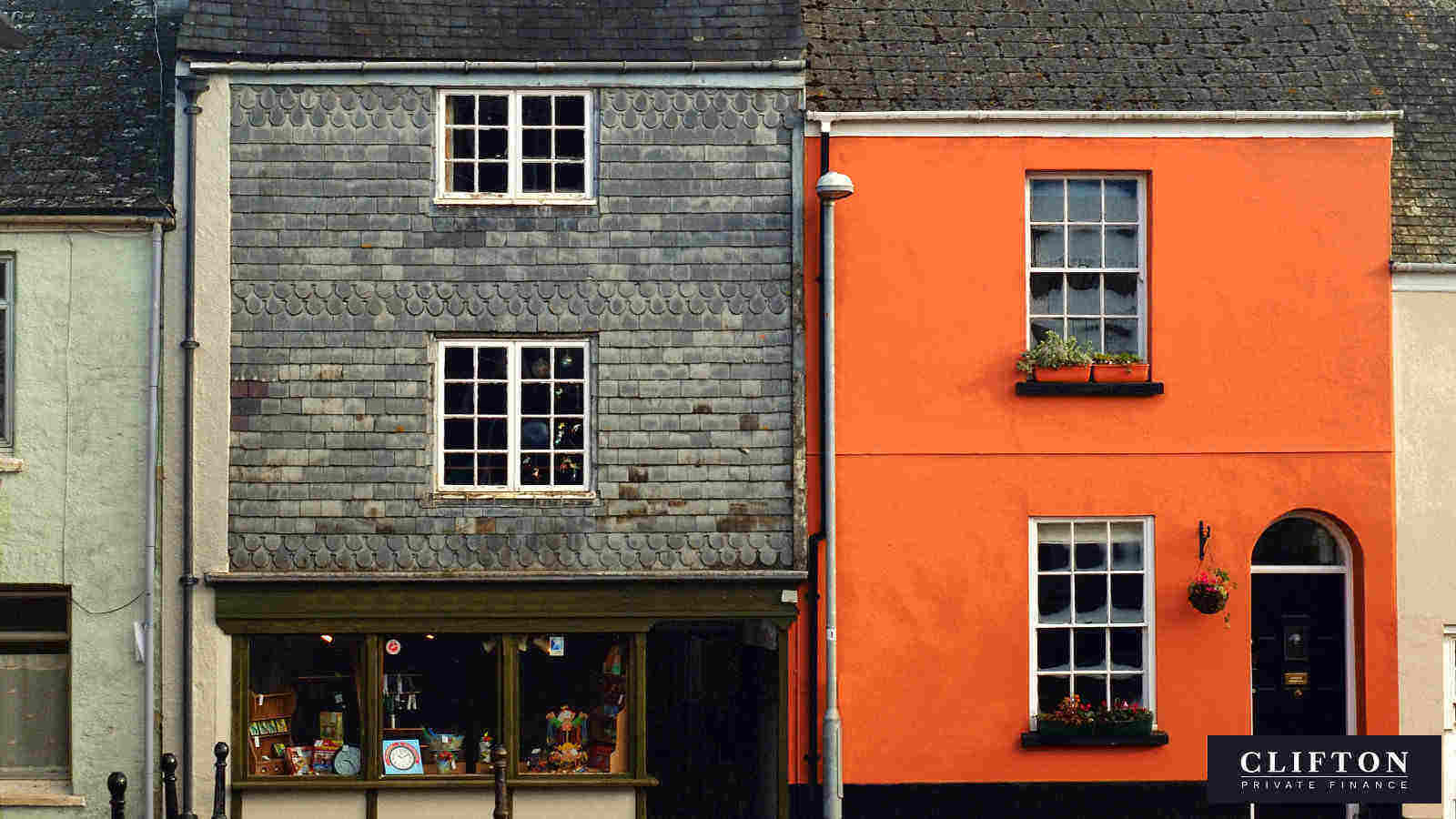 Are you considering buying a shop or office premises with a flat above? Or a one-time pub with landlord's accommodation? You'll be needing a different type of mortgage finance.
Most property owners who are thinking of venturing into property investment for the first time (to generate a regular income, or for capital gain) are comfortable with the idea of buying a residential property to rent out.
A buy-to-let (BTL) feels like a familiar market: most of us have experience of being renters, as well as home-owners.
And many first-time landlords take equity out of their own homes to pay the deposit on a BTL investment.
But a mixed-use or semi-commercial property (SCP) – commonly a shop, office or restaurant with a flat above – is a useful bridge into the commercial property market.

Is the property you're looking at residential, semi-commercial or commercial property?
If the property is solely used for accommodation (whether a single family home, a house in multiple occupation (HMO) or a multi-unit freehold block containing a number of self-contained units (MUFB), it's a residential property.
If there is any commercial use for the building – even 10% or less – it will be a semi-commercial or mixed-use property.
If less than 40% of the value of the property comes from the residential element, most lenders will class it as a commercial property.
What is a semi commercial or mixed-use property?
Put simply, it's a rental property that combines residential premises with any commercial use:
Flats above shops, restaurants or offices
Guest houses with accommodation for the owners
Pubs with self-contained accommodation
Buildings with both self-contained flats and offices
What if the property I'm buying is vacant?
The definition of the property is decided by its registered use, not its current use. If the property you're buying is completely vacant but its registered use is commercial, a mortgage finance survey will reveal this and you'll need semi-commercial finance.
The only exception may be if there's separate access for the commercial and residential premises. If a commercial unit is entered from the front, and there is separate rear access for a flat above, some lenders may offer two different mortgages.
(But going to two different lenders for these mortgages can be problematic as the units may share building aspects, such as the roof.)

5 good reasons to buy a mixed-use property
Strong yields
As a bridge into commercial property investment
Diversifying your portfolio and spreading risk across market sectors
Cheaper Stamp Duty Land Tax (SDLT) across the board for non-residential property
No SDLT surcharge (3% and up), as applied to all residential properties owned in addition to your main residence
An affordable property sector to buy into
Average rental property loan size (according to the Buy to Let Mortgage Index Q2 2019):
Vanilla buy to let: £117K
Residential House in multiple occupation (HMO): £249K
Semi-commercial property: £179K
Can I live in the residential part of a mixed-use property?
Short answer - yes.
Many semi-commercial properties offer really attractive living options – in central city locations above high street retail, or in pedestrianised shopping precincts.
And in the country, pub-landlord accommodation can be a unique opportunity for affordable rural accommodation.
Living in your property will mean that your finance will be "regulated", and the field of lenders offering regulated mixed-use mortgages is more limited.
Rates may not be as competitive, but we will be able to find a lender for you.

Differences in mortgage finance for semi-commercial property
Semi-commercial property finance needs to combine the elements of both a commercial mortgage and a residential mortgage (whether owner-occupier or for a tenant).
But the requirements of a commercial property take precedence and even a semi-commercial mortgage is classed as a commercial mortgage and will be financed by a commercial lender.
Options for semi-commercial finance:
Interest-only options: for a fixed period, or the full duration of the borrowing
Fixed repayment options – to help with your budgeting or company accounts
Issues for mixed-use rural estates
Large country properties with separate cottages and outbuildings offer attractive opportunities for offsetting estate upkeep costs with rental income from holiday lets, office studios, storage units and small manufacturing businesses.
But the finance issues can be complex, particularly if you're looking at buying a property where these varied uses have developed over time, but this is the first time the mixed-use estate has come onto the market.
Our specialist brokers came up with an imaginative solution for one particular property Read more »
How much can I borrow on a mixed-use property?
The greatest number of lenders are happy operating in the 65-70% LTV area of the market
Finance will be available up to 75% LTV, subject to valuations of market rent
100% loans may be possible with other properties as security
Call us to discuss your semi-commercial property purchase plans
Mixed-use finance is necessarily complex, and you'll be wise to use a specialist broker to find the most suitable mortgage lending for your particular situation. Give us a call and we'll be delighted to discuss your options with you:
Our mixed-use and commercial brokerage service
And if you've found this blog useful do pass it on...