Categories
How to get a mortgage for a mixed-use country estate
04-December-2018
04-December-2018 13:35
in Development
by Jennifer Stevenson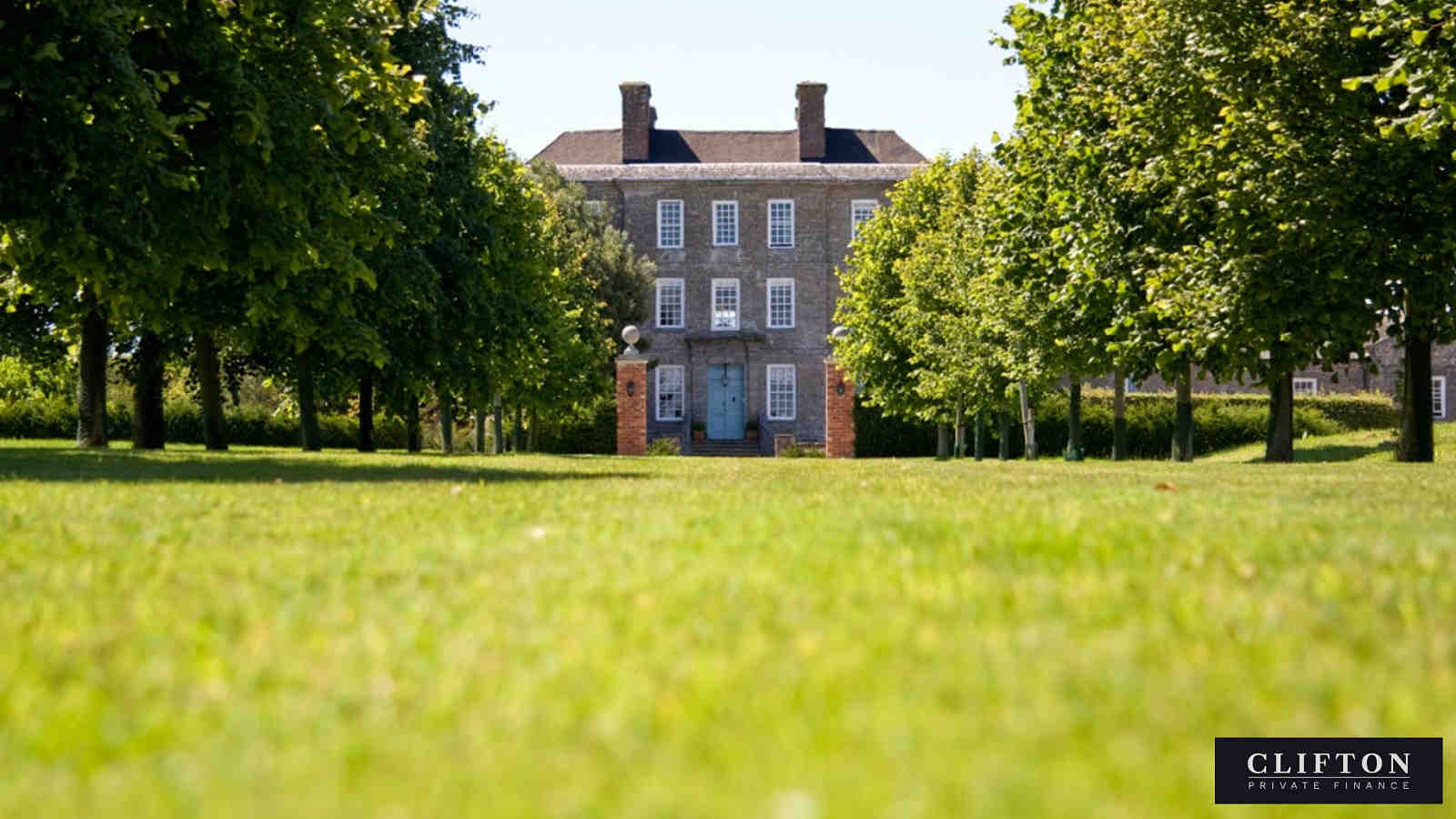 Acres of countryside are very nice to own, but many buyers get just as excited about the potential of outbuildings and cottages. The problem is: mortgage lenders don't like to lend on a property which is a mixture of commercial and residential.
Substantial houses and country estates have been undergoing a revival in recent times, in contrast to the crisis of the British country house in the 1930s, when fine country properties were literally being torn down because of declining agricultural revenues and the effects of taxation.
Many have been now been successfully converted into country hotels, schools and nursing homes, or sub-divided into grand apartments.
An income stream for landed estates
But many others have survived, or in recent years have been reclaimed, as luxurious private residences supported by the imaginative commercial conversion of outbuildings: as studios, spa centres, workshops, publishing offices and retail outlets, as well more traditional rural uses as garden centres, livery stables, holiday lets or permanent rental accommodation.
It's an attractive proposition for potential owners. Though not one which will help you in a mortgage application, since potential rental income can't be applied to your affordability stress test until you can show rental records for two years. Just as it can't be for rental properties you already own.
But a few years down the line, these could be incomes which go a long way towards paying for the upkeep of a country estate – or evening turning a tidy profit.
The profitability of mixed-use properties
In terms of commercial-investment yield, certainly in an urban context mixed-used properties seem to be performing better than straight buy-to-let properties. According to the Buy to Let Mortgage Index, in the second quarter of 2018 combined residential and commercial premise were generating average gross yields of 7.8% compared to 5.5% for vanilla BTLs.
Stamp duty and country estates
What's more, the mixture of residential and commercial property allows a way round a hefty "stamp duty" (Stamp Duty Land Tax: SDLT) bill of 12%, plus the additional 3% if this is a second home.
"Mixed-use" stamp duty at just 5% is payable on the entire property if there a demonstrable mix of residential / commercial / agricultural use on the estate. That's a big plus – if you could get finance.
How to get lending on mixed commercial and residential
But here's the catch: mortgage lenders won't touch mixed-use landed estates.
Their concern is that in a worst-case scenario if they had to foreclose on the estate, they'd be evicting not just the owner but a number of tenants. It's going to be messy.
Unless you're a high net worth borrower (when your mortgageability will be assessed on your earnings rather than the realisable value of the property) mortgage finance isn't available to you.
What's the anwer if you don't qualify as HNW client and you've been getting a series of refusals?
Our brokers have been working with an elegant solution: split the estate into separate titles for the main house and commercial outbuildings, and finance them with separate residential and buy-to-let mortgages.

This may seem like an amount of legal work which will be off-putting for the vendor. But substantial rural estates don't sell in a matter of weeks.
And if the vendor has developed these commercial conversions over their period of ownership, confident that they will add to the saleability of the estate, it may be an uncomfortable revelation for them to discover their property is unavailable to a considerable proportion of their potential purchasers.
The wisest vendors are willing to work with buyers' solicitors to reorganise the land titles. They are still only dealing with one purchaser. With a bit of persistence the legalities can be completed within six weeks or less, and the transfer costs are negligible in the context of transactions of this size, and are often shared between vendor and buyer.
You don't get the potential stamp duty advantages of one mixed-use estate. But you do get to purchase a lifetime group of properties which will also produce revenues year on year.
Result.
Call Clifton Private Finance to discuss your finance requirements: