Categories
How To Get Development Finance To Develop Land Or Property In Leeds
26-March-2018
26-March-2018 11:24
in News
by Admin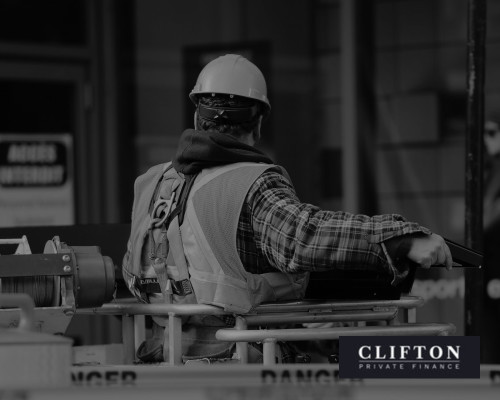 Developing land or property with the view to sell on can be financially rewarding if it is well researched, carefully planned and actioned correctly.
Whilst development of commercial property may have appeared to have slowed down in the United Kingdom as a whole last year, there were areas of the UK that thrived in terms of property development; proving that sometimes the location of a development can be the most important contributing factor to its success.
The city of Leeds in particular saw a large increase in development projects, recording the biggest increase of office take-up and residential lettings.
In addition to its recent development growth, many property developers will be aware that the spending power of the pound is generally greater the further north you go.
To take advantage of the development boom in northern cities, such as Leeds, you may need readily available property finance to act on any opportunities that arise.
The need for short-term finance
Unless you have a large amount of capital stored up in preparation for your development project, you will likely need to approach a lender for funding.
Developing land or property can be an expensive venture. You will likely require finance to cover the following costs:
Land or property purchase price
Legal/ admin charges
Planning permission
Building materials
Contractor fees
Marketing/ selling costs
Potential unforeseeable costs
As the competition in property development increases, so does the demand for fast finance. Not only can having the right funding in place at the right time help you minimise delays on your development, but it could also allow you to secure a property in a desired location before another potential buyer.
As more and more developers look to cities like Leeds to develop, it is imperative that you have the funding in place to move quickly.
Need funding for your development project? Learn about our property development finance service in the video below:
Looking for fast finance? Ignore traditional lenders
Although traditional lenders such as banks and building societies may seem like the easiest and most straightforward choice, they may not be able to cater for your development's financial needs as much as you first thought.
Inevitable delays...
One of the biggest issues that developers face when securing finance from a traditional lender is how long the application process takes. It is not uncommon for traditional lenders to take several weeks or even months to process an application.
When time is of the essence, any delay in getting the finance you need may be extremely costly. A delay of weeks or even months that you may experience with a traditional lender application could increase the cost of your development.
Rigid stance on experience...
Although traditional lenders provide development finance, they will not lend to everyone and anyone that submits an application. They will often have rigid criteria for who they grant finance to.
Typically, traditional lenders will only provide the funding required for a development project to those with a history of successful developments. In order to satisfy traditional lenders' experience requirement, you will need to provide a property portfolio to show a track record of profitable projects.
Therefore, if you have no development experience or the traditional lender is not satisfied by your previous developments, your application is unlikely to be successful.
Unmortgageable properties...
For those looking to purchase a property to develop it and sell on, it should be noted that traditional lenders will not grant finance for every property.
Traditional lenders will refuse to provide finance for unmortgageable properties. Traditional lenders will consider properties unmortgageable when they:
Are valued under £50,000
Have structural issues
Need a functioning bathroom or kitchen
Are derelict
Therefore, if the property you intend to purchase is one or all of the above, then you will not be able to get the finance from a traditional lender.
Lack of control...
For those looking to develop land, bear in mind that traditional lenders will only provide finance when they want to. This means that if you were able to secure finance from a traditional lender, they will likely only release the funds in stages and after periodic inspections.
The staged release of funds could cause significant delay to your land development, as the need for inspection (and sometimes re-inspection) may take longer than anticipated.
In addition, the lender may only release the funds you need after a certain piece of work has been completed, but you need the withheld funds in order to finish the same. Ultimately, this could mean that you may have to secure short-term finance from another lender just to pass the traditional lender's inspection and receive the staged release funds.
Straightforward short-term finance options
As illustrated above, securing finance to fund your development through a high street lender can come with a whole host of complications. However, there are other financial options available that could help you complete your development project.
Bridging loans
Bridging loans are a type of short-term finance that can provide a large amount of money in a short space of time; we work with lenders that may be able to provide finance within 7 working days.
A bridging loan can be used as a short-term finance solution to 'bridge' the gap whenever there is a shortfall in funding.
In addition to their ability to provide fast finance, bridging loans can be tailored to the specific purpose they are used for.
Bridging loans are used often, but are not exclusively, for developments including:
Auction property
Commercial property
Conversions
Residential property
Self-build property
Land
Our bridging loan service
As a specialist property finance broker, we can access bridging loans to satisfy your development needs. We have a network of lenders that are prepared to lend finance to applicants with land or property developments.
Through our broker service, we can provide:
Market leading bridging loans from £50,000 to £25m
Rates from 0.44% pm
Lower rates for £1 million+ loans
£99 valuation option for properties up to £1 million
Terms from 3 months to 3 years
LTVs up to 80% (can be more if other assets in the background)
Bridging loan features
Although each specific bridging loan will vary depending on the lender and your personal circumstances, there are some features that are commonly found in bridging finance.
Exit plan...
Every bridging loan lender will require you to have a clear exit plan in place before providing a bridging loan. An exit plan is simply the method you intend to use to repay the loan at the end of the term of finance.
An example of an exit plan is where the proceeds of the sale of a property or piece of land is used to repay the loan.
Although short-term finance is not as cheap as standard mortgage finance, bridging finance provides developers a quicker way to access development finance that has a repayment plan in place.
Rolled-up interest...
Bridging loans may be useful for land or property developments, as they often give you the option to make monthly interest payments or roll-up the interest to pay at the end of the term of finance.
The option to pay the interest at the end of the term enables you to use all of your loan on your development and repay the entire loan upon execution of your exit plan.
Bespoke bridging loans
Bridging loans are adaptable and may be the perfect fit for your Leeds based development. The majority of bridging loan lenders will offer you different products based on the nature of your project.
Light refurbishment bridging loans: These bridging loans are specifically designed for smaller development projects.
Light refurbishment bridging loans tend to provide smaller amounts of capital and often have slightly lower interest rates.
Although there is not definitive guidelines to help classify a development, a light refurbishment bridging loan will normally be appropriate for projects where:
No planning permission is required
Building regulations do not apply
There isn't a change to the nature of the property
Heavy refurbishment bridging loans: These bridging loans are tailored to larger development projects. Unlike their counterparts, heavy refurbishment bridging loans are used for much bigger projects and normally are larger with higher interest.
Typically, a heavy refurbishment bridging loan will be appropriate for projects where:
The light refurbishment criteria does not apply
There is a structural refurbishment
The development costs over 15% of the property's/land's value
Bridging loan calculator
If you need a bridging loan for your development in Leeds, then use our bridging loan calculator to get an idea of just how much you could secure.

Development finance
Another option for your funding needs is development finance. This sort of funding is often reserved for experienced developers and lenders will usually require site of evidence showing a proven track record of successful projects.
Despite this widespread need for experience, there are some lenders that we work with who are more than happy to provide development finance if you have the right set of circumstances.
Gross development value (GDV)...
The amount of development finance you can access will depend heavily on your experience, the lender and your personal financial situation.
Most of the development finance lenders are comfortable with granting development loans up to 65% of the GDV, providing they are satisfied with the project in question.
Up to 100% development finance...
If you qualify for development finance, then you may have the opportunity to secure up to 100% development finance.
A number of lenders on the development finance market are prepared to provide the entire funding for the purchase of property/land and the development costs.
This could be an extremely useful type of funding for your project, as it could significantly reduce the amount of your own capital you use and could allow you to invest in other projects at the same time.
No development experience? No problem
If you lack the necessary experience to secure development finance, there are still other ways to fund your land/property development.
Joint venture partners...
We work with joint venture partners that are prepared to provide funding for projects in Leeds. A joint venture is where two or more developers pool their resources to fund a development.
To access joint venture funding, you will need to contribute something to the joint venture such as a deposit or the land for development.
Although joint venture partners have varying lending limits, most JV partners will often lend up to 50% of the GDV. Depending on the project, this may include up to 100% of the building costs.
Access finance, build portfolio...
One of the main advantages of entering a joint venture partnership, especially for inexperienced developers, is that it can provide the funding required and help developers gain the necessary experience needed to access finance from other lenders in the future.
Split profits...
To reflect the risk JV partners take on, the majority of joint venture partners will insist on splitting the eventual profits derived from a development. The percentage of the profit that the developer has to pay will depend on the JV lender.
Access finance to fund your project through Clifton Private Finance
It should be noted that the majority of the alternative finance options above are often provided by lenders who work through intermediaries such as brokers. Therefore, you may need to enlist the assistance of a specialist property finance broker.
Through our strong relationships with private banks, specialist lenders, family offices and wealth managers, we can find the best financial solution for your Leeds based development project.
See how we assisted our client in securing finance for their development in our recent case studies below.
Clifton Private Finance: Development finance to fund four residential flats
Our client, who wanted to purchase a site with the aim to build four flats, required a total of £1.75 million to buy the site and fund the development costs.
They did not have any suitable assets to secure a loan against, making many lenders cautious about offering the required finance.
To ensure our client did not lose the site to another buyer, we acted quickly and arranged a bridging loan for the full £1.75 million. We secured the bridge against the development site and its estimated GDV of £2.9 million.
We negotiated favourable terms of finance and a highly competitive interest rate, allowing the client to minimise their repayments and maximise their profits.
If you need development finance to fund your project in Leeds, then call us on 0203 900 3040 or fill in our contact form above.