Categories
How Do I Get a Short Term Loan to Refurbish a Property?
21-July-2017
21-July-2017 11:32
in Development
by Admin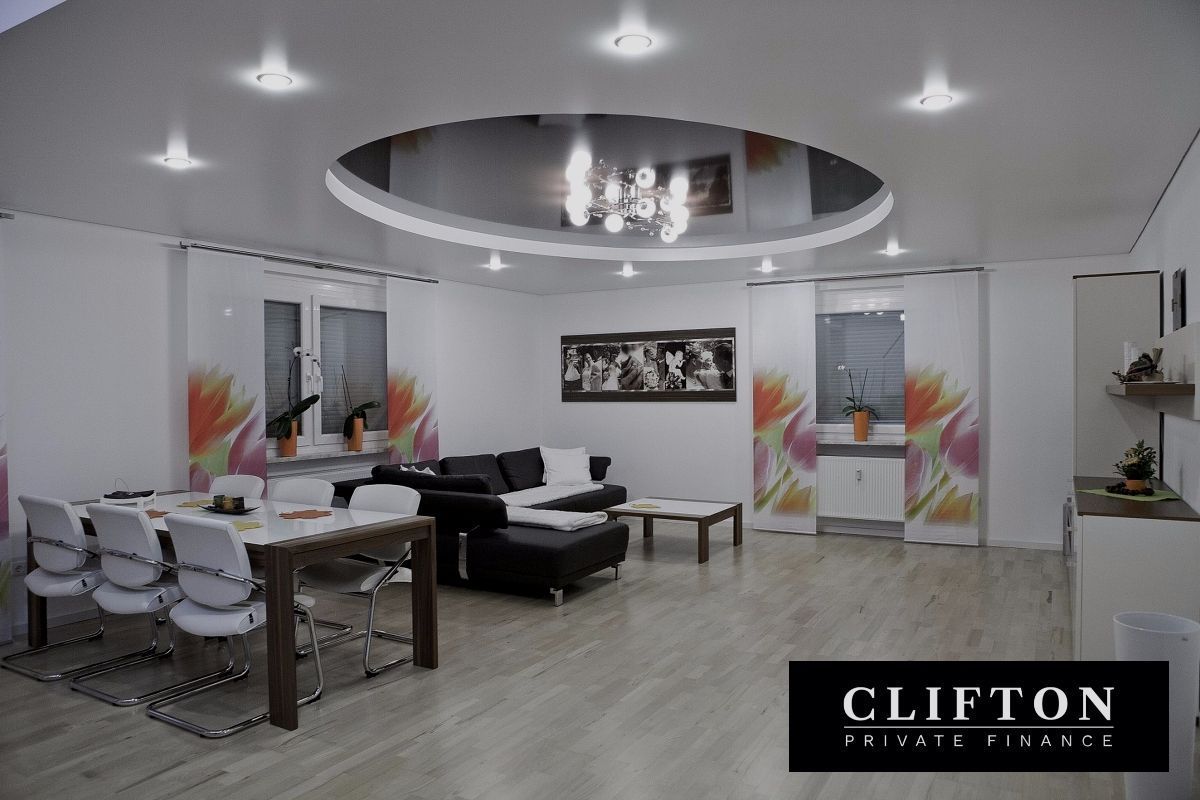 Having the freedom to make changes to a property is one of the joys of being a property owner. Whether you are looking to make small changes to your home, renovate an entire floor, build an extension or even change the use of a property, you may need some sort of finance to fund your refurbishment.
What is a Refurbishment Loan?
A refurbishment loan is a loan provided by a lender to a borrower for the purpose of making changes to a property. These are especially useful as traditional lenders such as banks or building societies often do not provide adequate finance in a timely fashion.
There are a range of finance products for different types of refurbishment projects.
Why use a Refurbishment Loan?
You may feel that the best course of action is to approach a mainstream lender and apply for a loan or mortgage to fund your refurbishment.
The issue with this method is that traditional lenders will often require an in depth review of your property portfolio. They also can set a cap on the number of properties you can have when applying for a loan. Finally, they may refuse to provide a loan for refurbishment on an unmortgageable property.
These restrictions often can cause problems and force borrowers to seek out alternative sources of finance.
Refurbishment loans are a popular way to access further funding, as they can offer:
Short loan terms from 1 to 36 months
Finance from £50,000
Up to 75% loan to value ratio (higher in certain situations)
The advantage of using a refurbishment loan is how flexible they are, they can be used for:
Auction property
Commercial property
Conversions
Residential property
Self-build property
Types of Refurbishment Loan
Property refurbishment loans can be a first charge, a second charge or as a joint venture with other finance loans.
First Charge: Stretch senior development finance is a first charge debt. They can supply up to 100% of the development costs and up to 75% of the gross development value. It should be noted that you may only access a stretch senior development loan if you have experience in refurbishment.
Second Charge: A common second charge debt is a mezzanine loan. Mezzanine loans bridge the gap between the borrowers' savings or capital and the first charge debt. You should be aware that mezzanine loans are reserved for those with experience in refurbishment and often require a review of a portfolio with evidence of successful projects.
Joint Venture: If you do not have the necessary experience to secure the right finance, you may wish to pool your resources with an experienced developer to obtain the funding that you need to complete your refurbishment.
It is commonplace for a refurbishment loan provider to present two separate options to the borrower.
Light Refurbishment Loan
Firstly, providers will offer a light refurbishment loan. These loans are tailored to smaller projects and are suited to refurbishments where:
No planning permission is required
The building regulations do not apply
There isn't a change to the nature of the premises
It is a non-structural refurbishment
The cost of the project is below 15% of the value of the property
This type of loan would be appropriate to use for work that changes the aesthetics of the interior of a property.
Heavy Refurbishment Loan
Secondly, providers will offer a heavy refurbishment loan. These loans are more appropriate for larger projects where:
The cost of the project is above 15% of the value of the property
Planning permission is required
Building regulations do apply
This type of loan would be appropriate to use for extensions, loft conversations, structural amendments and change of use.
How Do I Apply For a Refurbishment Loan?
If you want to take out a refurbishment loan, you should speak to a specialist financial adviser as they will recommend the appropriate finance for you and your particular set of circumstances.
At Clifton Private Finance, we have experience in assisting clients who need additional funding to complete their refurbishments and reach their goals.
Case Study:
The client, a 75 year old retiree, was planning to purchase a property for £195,000 with the intention to rent it out in order to provide an additional income to supplement his pension.
The property needed heavy refurbishment, including front and rear extensions and a new kitchen and bathroom. This, combined with the client's age, meant he was unable to get a mortgage from a traditional lender. He already had his plans approved in principal but did not have full planning permission.
The client had £160,000 in savings and required £85,000 to have enough money to complete the purchase and carry out the refurbishments.
We arranged a bridging loan for the full £85,000 with a specialist lender at an attractive rate of interest. This gave the client the money he needed to complete the purchase and carry out the required building work.
The bridging loan had a loan term of 9 months, giving the client plenty of time to finish the refurbishment.
We also arranged for a buy to let (BTL) mortgage with a different lender to be put into place once the refurbishment was complete, allowing the client to repay the bridging loan. The BTL mortgage was offered at low rate of interest, meaning the rental income on the property was enough to cover the mortgage repayments and provide a monthly income for the client.
To find out more about getting a refurbishment loan, call us today on 0117 959 5094 or use our simple contact form to get in touch.