Categories
Finance for Build to Rent: Funding the New Housing Boom
14-September-2018
14-September-2018 18:57
in News
by Jennifer Stevenson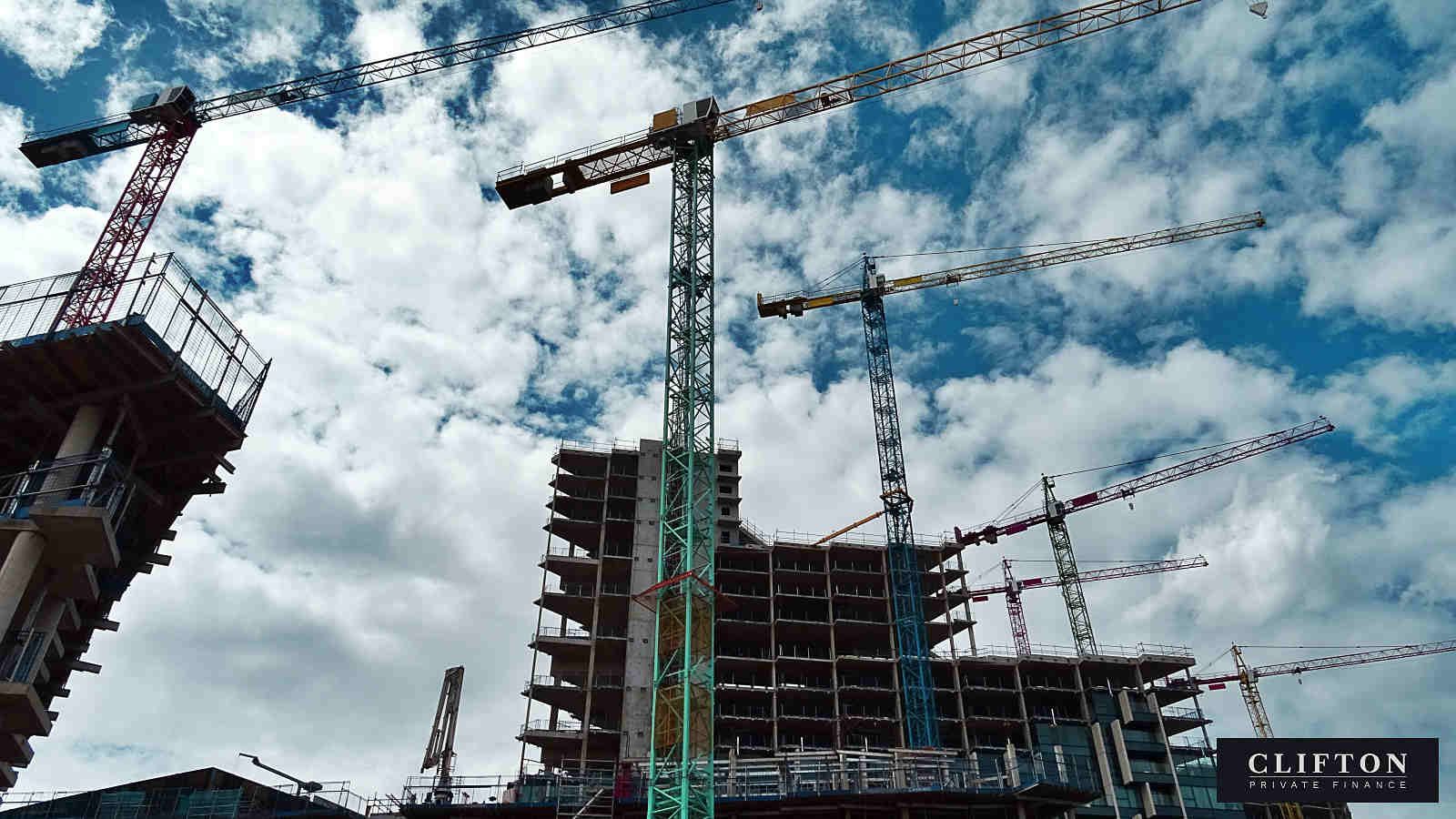 An imaginative new solution for Generation Rent shifts developers' focus from bricks-and-mortar to accommodation services.
Build-to-rent offers longer-term income rather than short-term gains – and security in the face of the slowing sales of high-spec developments.
The much-discussed shortage of UK housing build has now reached an estimated shortfall of four million new homes.
Stepping up to meet the demand, builders and investors have targeted highly-paid millennials with high-spec (and high-rise) build-to-buy developments springing up across Britain's cityscapes.
Financially it's an attractive formula if the sale of just two or three apartments can pay the entire build costs of a small-scale development. But if the remaining units take months or even years to sell, the balance sheet looks very different.
Slowing sales clearance rates, and heavy price discounting, tell the story. In London, unlit developments across the metropolitan skyline have been dubbed "the ghost towers". Clearly, the opportunities to buy are not meeting the needs of many city residents.
This is Generation Rent
Fifty-one per cent of renters in the UK are under the age of 35. And in the absence of affordable housing to buy, they are willing to pay good money, month-in, month-out for good-quality, well-serviced centrally-located accommodation which offers a degree of security of tenure but also the flexibility for future job relocation.
A new development model
A few years ago, purpose-built, professionally managed residential accommodation barely existed in the UK. Now, the build-to-rent market is growing strongly: nearly 20,000 build to rent units have been built in the UK, and over 80,000 more are either in planning or under construction.
Elsewhere it's a well-established market. In the US the "Multifamily" sector completed over 250,000 new units in 2017.
The Mayor of London now has a target of building 42,000 homes in London every year, with 5,000 of these coming from the build-to-rent sector.
And the model is spreading from the south-east to wherever there is strong demand for renting: Liverpool, Manchester, Sheffield and Birmingham all have developments completed or in the pipeline.
Support from national and local government
Understanding of the sector varies between planning authorities, but local authorities are generally keen to support development models that provide more rental accommodation – and especially more affordable rented properties rather than high-end projects.
Here, for example, is the support from London councils.
Developers need to negotiate affordable housing scheme requirements, but those prepared to embrace a new business model are finding there are good opportunities for very healthy medium- and longer-term returns.
What's new about build-to-rent?
Purpose-built for renters
Professionally managed
Usually with a minimum of 50 units
By contrast, traditional private rental property is ususally:
Individual flats and houses
Originally designed for owner-occupiers
Owned by different buy-to-let landlords, even within the same block
Landlords own and manage just a small portfolio of properties
While some traditional private rentals are very good quality – well-maintained and managed, and owned by committed, professional landlords – the many which are sub-standard and very poorly managed give the private sector a bad name.
As prospective purchasers know, lenders are unwilling to mortgage flats within blocks that have a high proportion of private landlord owners. And that's as true of glossy new developments attracting buy-to-let investors as ex local authority blocks.
1 Professional management for the whole building
Build-to-rent properties have one manager for the whole building, often recruited from hospitalilty rather than the property services industry. (Less of the overalls and toolbag: think more of a New York apartment doorman, or the receptionist at a gym.)
Developers investing at scale may be looking to develop a brand identity with consistent standards and services across different locations – similar to the WeWork serviced offices imported from the US to UK cities.
The problem many lenders have with newer developments is that they experience a very high level of rented occupation which can result in block management issues and poor levels of maintenance and repair. This can then lead to an adverse impact on values and re-sale prospects.

Steve Goodall, Legal & General Surveying Services
For the residents, this is not a property investment but an accommodation service.
The luxurious add-ons of high-spec (and unsold) build-to-sell developments – the gyms and saunas and rooftop infinity pools – may be of less importance to working tenants than secure bicycle storage, hassle-free superfast wifi, and a concierge service accepting deliveries during the day.
2 Greater security and permanence for tenants
Good tenants are encouraged to stay longer, with longer-term leases and tenant-only break clauses. They may also have more freedom to make internal changes and improvements to their properties. And longer-term tenancies of course mean fewer voids for the landlord.
The key success factors
1 Transport
Renters tend to make more use of public transport. Popular build-to-rent developments are built close to transport and other infrastructure, making use of brownfield development opportunities and supporting activity in town and city centres.
2 Building at scale
To share the managemtent services costs, 50 units is seen as the minimum to drive economies of scale. And plans are developed for schemes as large as 2,000 units. But there are still opportunities for small- to medium-scale developers to adopt elements of the model.
Institutional developers look to develop a brand and replicate the model in diferent locations.
Including quality build-to-rent in large mixed developments quickly establishes life and a sense of community.
Funding for build-to-rent
Letting go of the quick profits of build-to-sell can be an alarming prospect for property investors. But there is a significant upside: build-to-rent can be released to the market faster than units for sale because there's no risk of market saturation.
Developers may choose to keep control of project from start through to rental income, or sell on to a management company. So funding vehicles range from development finance to bridging finance transferring to buy to let mortgage.
International law firm Ashurst has produced a useful in-depth analysis of the sector earlier this year: Unlocking the Potential of Build to Rent Housing. The funding pipeline for the sector is still in its infancy, they say, but developers looking to the future are keen to get on board.
Clifton Private Finance are ready to work with you to fund your development.