Categories
How to get finance to buy a retirement village property
12-April-2017
12-April-2017 19:22
in Mortgage
by Jennifer Stevenson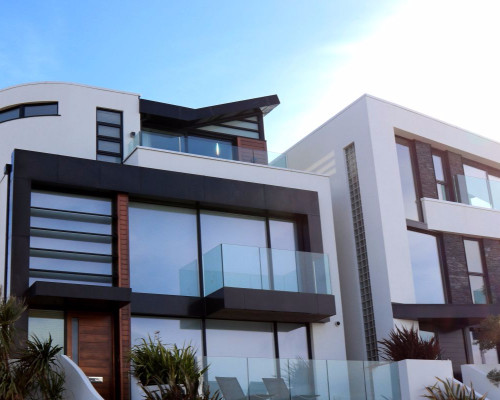 Retirement villages offer an attractive option for those looking for a place to retire in style, with good facilities, plenty of opportunities to socialise and extra support as and when it is needed.
Getting the right finance to buy a retirement village property is not always straightforward, however, but there are options available for those who need to borrow to fund their purchase. We explain what to consider and how to get the finance you need to buy a retirement village home.
Getting a mortgage on a leasehold property
Properties in retirement villages tend to be offered on a leasehold basis. This allows the company which operates the village to keep responsibility for the maintenance of the buildings and general upkeep of the village.
For the most part, this is a positive for residents as it takes away the stress of having to worry about maintaining the structure of their homes. However, it can be harder to get a mortgage on a leasehold as some lenders are not keen to lend on them, especially if there is less than 80 years remaining on the lease.
There are plenty of lenders who are happy to lend on leaseholds, though, and other options which can help you extend the lease so you can secure a mortgage. It is highly advisable to speak to a mortgage broker as they will be able to advise you on the best options for your circumstances.
Lifetime mortgages
While many mortgage lenders now let you borrow up until the age of 80 or even 85, this still does not offer a long enough term solution for many retirees. Lifetime mortgages (also known as retirement mortgages) are a more permanent solution.
Instead of having a fixed loan term, like a standard mortgage, lifetime mortgages are given on an interest-only basis and the capital only has to be repaid when your property is sold, either when you move or pass away.
This means you do not have to worry about your mortgage again for the rest of the time you are living in the property.
You can also often have the option to stop paying monthly interest once you pass a certain age and instead have the interest rolled up to be repaid when the property is sold.
Using a bridging loan for downsizing
When moving to a retirement village, many people have to goal of reducing their mortgage or getting rid of it entirely. If you are planning on downsizing, a bridging loan can make the process easier and less stressful by allowing you to buy your new home before your old one has sold.
Bridging finance can usually be accessed quickly, making it ideal if you have already found the perfect property and don't want to risk missing out while you wait for your own home to sell.
You then normally have up to 12 months (or longer in some cases) to repay, giving you time to sell your old property at your own pace and have a smooth, stress-free move.
Once your old home sells, you can then repay the bridging finance, leaving you with a smaller mortgage or completely mortgage-free.
A bridging loan can also be useful for buying a property with a short time left on its lease, meaning you can't get a mortgage. Using a bridging loan, you can buy the property and renew the lease, then refinance with a mortgage.
Compare finance for buying a retirement village property
Getting the right finance for buying a retirement village property can save you a significant amount of money, resulting in a more comfortable retirement. However, with so many different lenders and property finance products to choose from, getting the best deal can be confusing.
At Clifton Private Finance we have extensive experience in helping retirees fund their retirement property purchases, meaning we have the expertise to help you find the very best deals available for your borrowing needs. Speak to one of our brokers to find out more about your options.
Looking for finance for buying a retirement village property? Call Clifton Private Finance today on 0117 959 5094 or use our simple contact form to get in touch.