Categories
UK Mortgage For US Citizens Buying Property In London
26-August-2020
26-August-2020 14:09
in International
by Jennifer Stevenson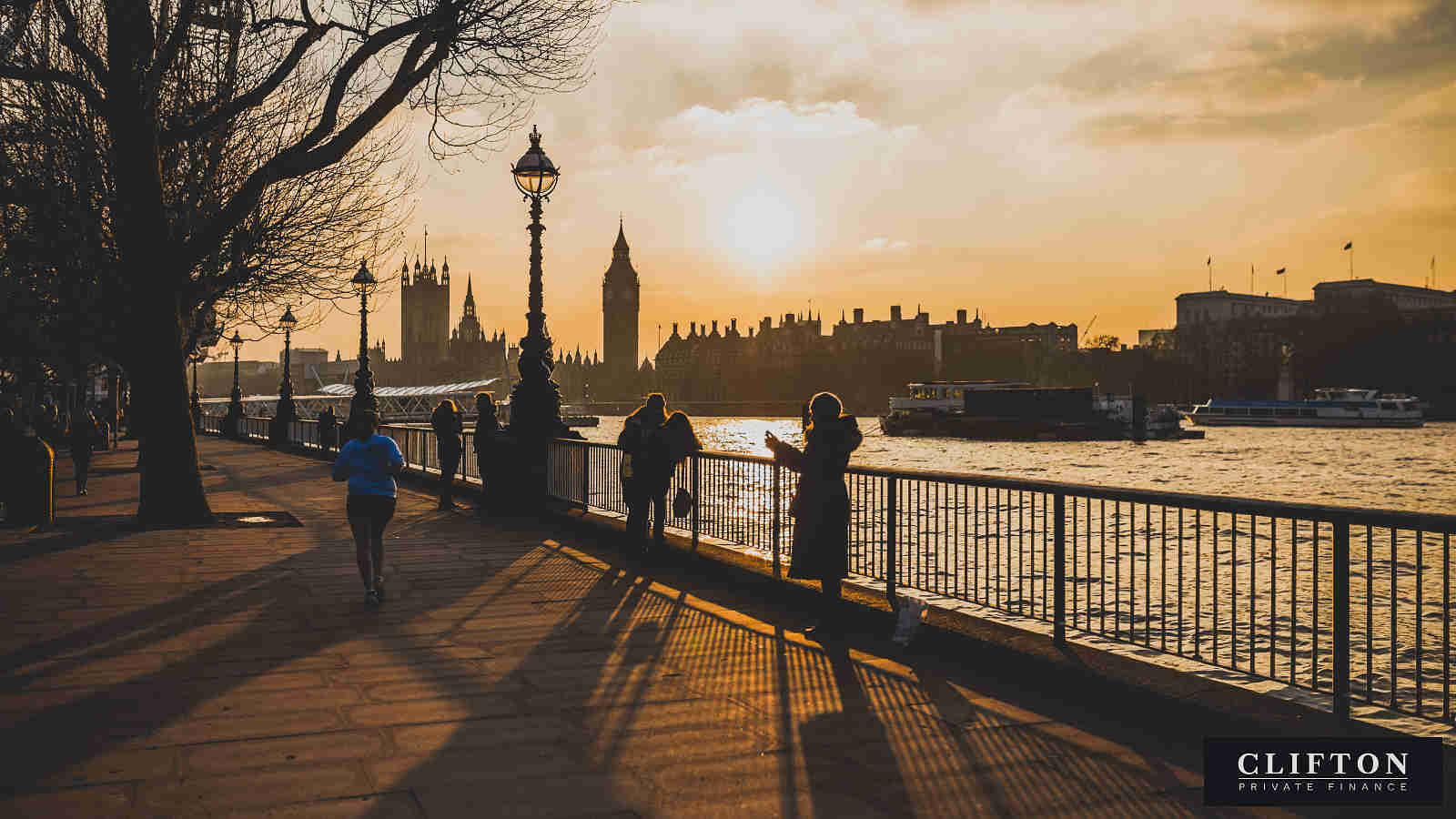 Britain's Brexit stalemate has been excellent news for overseas investors in the London property market. The weakening of sterling over the past couple of years meant London tumbled down the Economist's rankings of the worlds' most expensive cities and led to some serious bargain-hunting by foreign buyers.
At the very top of the super-prime London market there has been some serious discounting, and over the course of 2018 sales doubled at the capital's glossiest addresses.
"Some of Britain's wealthiest cities became a goldmine for foreign investors seeking a bargain," says mortgage provider Octane Capital's chief executive Jonathan Samuels.
At the same time, For Sale boards were disappearing from the suburban streets of the nation's capital, as prices dipped.
But work continued on riverside developments on both banks of the Thames, offering iconic views and access to embankment walkways - meaning it's still possible to buy a very desirable water frontage apartment for less than £1M.
There's no doubt that buying a house in london remains a prudent investment opportunity. Here's why...
London 14 percent cheaper than New York
More recently, the partial recovery of sterling against the greenback has meant that London entered the top 20 of Mercer's 2020 Cost of Living Survey Top 20 - still 13 places below New York (ranked at sixth most expensive city in the world) .
London still rates very highly as a very liveable city. In New York, you're "less likely to get any outside space for your money," according to SpareRoom. Only 31% of New York renters have outdoor space, compared to 70% in London.

UK lenders willing to comply with US tax requirements
There's no doubt that the requirements of the US tax-hunting law FATCA (the 2010 Foreign Account Tax Compliance Act) are reasonably arduous. But a well-connected broker can find you a specialist lender who is willing to meet all the disclosure requirements and offer mortgages to US nationals buying property in London.
Getting support from a buyer's agent
Americans are often surprised to discover that it's not common practice to engage a buyer's agent to act for you in the UK, setting up appointments to view, negotiating on your behalf with the seller's realtor, and usually having the jump on newest properties onto the market.
It's a service that really only got going in the UK just over a decade ago, but there are now experienced buyers' agents available – many of them with a background in US realty.
Expert help to find finance
There is well-qualified and regulated professional support available to help you find finance for a UK property purchase. And most US buyers find this an essential service.
High-street British banks have largely stepped back from selling mortgages to property buyers with "U.S. person-status", as federal law describes American citizens whose overseas holdings they want to keep track of.
A handful of private banks and lenders are prepared to take on the additional administrative and regulatory work that's required.
An experienced overseas-buyer mortgage broker such as Clifton Private Finance will identify the lenders who are ready to work with your particular criteria. And a good tax adviser will help you minimise the tax burden of property ownership in two countries.
Contact us to arrange a convenient time to discuss the funding you need:
And if you've found this blog useful, please share it: