Categories
Living In Jersey? How To Get A UK Mortgage
19-August-2019
19-August-2019 11:22
in Mortgage
by Jennifer Stevenson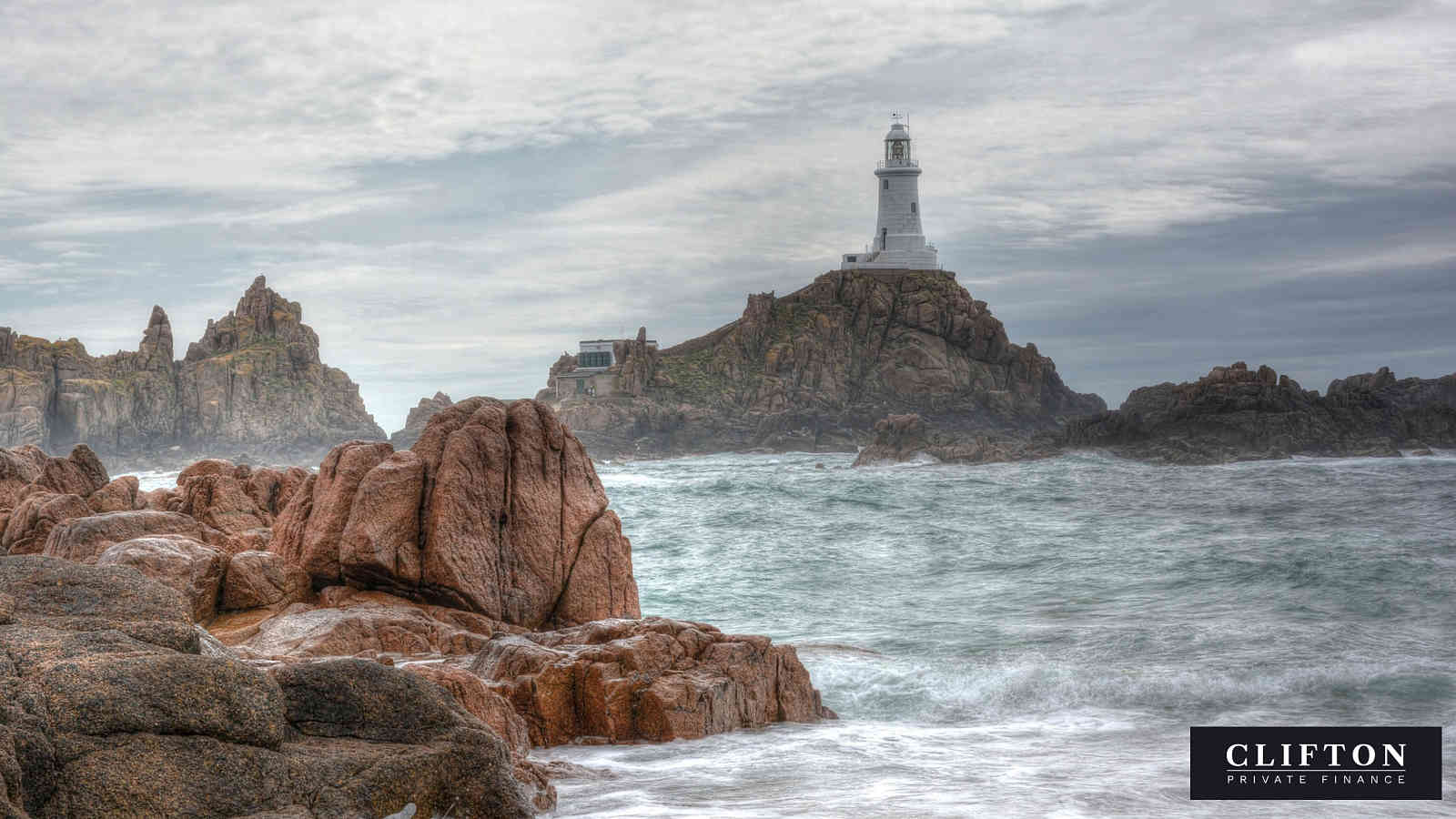 Property prices on the island are double those in the UK, and supply is strictly limited. Put your flat-rate-taxed salary to work investing back on the mainland.
Even for high-value Entitled Jersey residents there are only so many £1.75K-plus properties to shop around for.
If you want to start building a property portfolio now is the time to get a foothold in the unrestricted UK property market Overheated prices in some of the most popular British postcodes are taking a breather in the midst of continuing Brexit uncertainty, but rental returns are still strong.
Special issues for buyers based in Jersey
1 You're an expat now
As a Crown Dependency Jersey is not part of the UK, and the separate tax arrangements for Jersey residents mean that you'll be treated as an expat on the mainland for property finance purposes.

Before you calculate your ROI on a UK property investment, you need to be aware that the fees for expat mortgages are different to those quoted for domestic mortgages, reflecting the greater time-costs involved in verifications and setting them up.
You'll be paying the slightly more expensive expat mortgage rates (1%+) to compensate your lender for the added risk in case anything goes wrong and they're trying to track down a client in another jurisdiction. An experienced broker will package your application as advantageously as possible, to minimise the additional costs.
2 But your income is paid in GBP sterling
Which means that potential lenders aren't constrained by the requirements of the European Mortgage Credit Directive (MCD), introduced in 2016 to protect borrowers from the effects of currency fluctuations when paying a UK mortgage in non-sterling. (Read more about the MCD.)
As a result there are more lenders available to you, which means more opportunity for a broker to shop around to find the terms which are best suited to your individual requirements: short fixed term, interest-only, or accepting complex sources of income.

3 Verifying income from complex sources
If you have a complex income your mortgage broker may need to find you a lender who will take the full range of your assets into consideration (such as stocks, shares and pensions).
Freelance or self-employment requires more detailed proof of earnings – possibly two to three years' worth of accounts, certified by an accountant who is a member of a recognised professional organisation. You need to expect that the process of verification will take longer.
4 Use a UK-based accountant
If you haven't already switched to an accountant based in Jersey –don't. Some lenders require a UK-based accountant to verify your income, and with others it may just create an additional holdup.
What are you looking to finance?
1 Buying a home in the UK
If you're looking to buy a property to return to in Britain, the deciding factor for whether you can be considered for a residential expat mortgage will be whether you intend to let it out in the meantime.
To qualify as a residential expat mortgage rather than a more costly buy-to-let mortgage (interest rates commonly 1% higher) a lender may want to know the date of your planned return, and there will be restrictions on renting out the property in the meantime.
Conditions will vary, but your lender may grant you a Consent to Let, so you will need to factor these restrictions into your affordability costings. A deposit of 25% is usually required.
When you return you will want to switch out of your expatriate rate mortgage at the earliest opportunity, so try to avoid being open-ended on your return date.
2 Re-mortgaging a property in the UK
If you already own UK property and have built up equity through capital repayments, substantial improvements, or rising prices you can either use that equity to negotiate a better rate on a new mortgage, or re-mortgage to release equity for a new investment project.

3 Selling and buying another property
You may be looking to maximise your investment by upgrading on the UK property you already own. Or, anticipating a return to the UK, you may be wanting to buy in a different area convenient to work, or closer to mainland-based family.
Again, whether you intend to let out the property or keep it for your own use will be important factors to discuss with your broker.
4 Buying a rental property
Deposits required by lenders from expats for a buy-to-let properties start typically at 25%+.
Owners with proven experience as landlords may want to extend into the even more profitable area of multiple-letting. A house in multiple occupancy (HMO), which is rented out to three or more unrelated tenants using shared facilities, each on a separate tenancy agreement, (such as a student let) can show rental returns up to three times higher than the yield on single tenancies.
HMO mortgages aren't usually available to owners without a track record as landlords. And particularly with expat borrowers, lenders want to be assured that you have planned for all the additional costs and long-distance management issues.
Go to a specialist mortgage broker
If you're trying to arrange finance from Jersey, or after you've found a property you want to buy back on the mainland, you can't afford to be waiting around while your application is in an approval queue a lender who doesn't understand the issues relating to residents in Jersey, and who won't accept your particular criteria anyway.
An experienced broker will be able to package together all the information a prospective lender may need, and will take your application to the right lender to suit your circumstances – resulting in a speedier process.
Call Clifton Private Finance to speak to our specialist team:
If you've found this blog useful do pass it on...
Read more about our expat finance service