Categories
Guide to development funding for student accommodation
05-September-2019
05-September-2019 16:55
in Development
by Jennifer Stevenson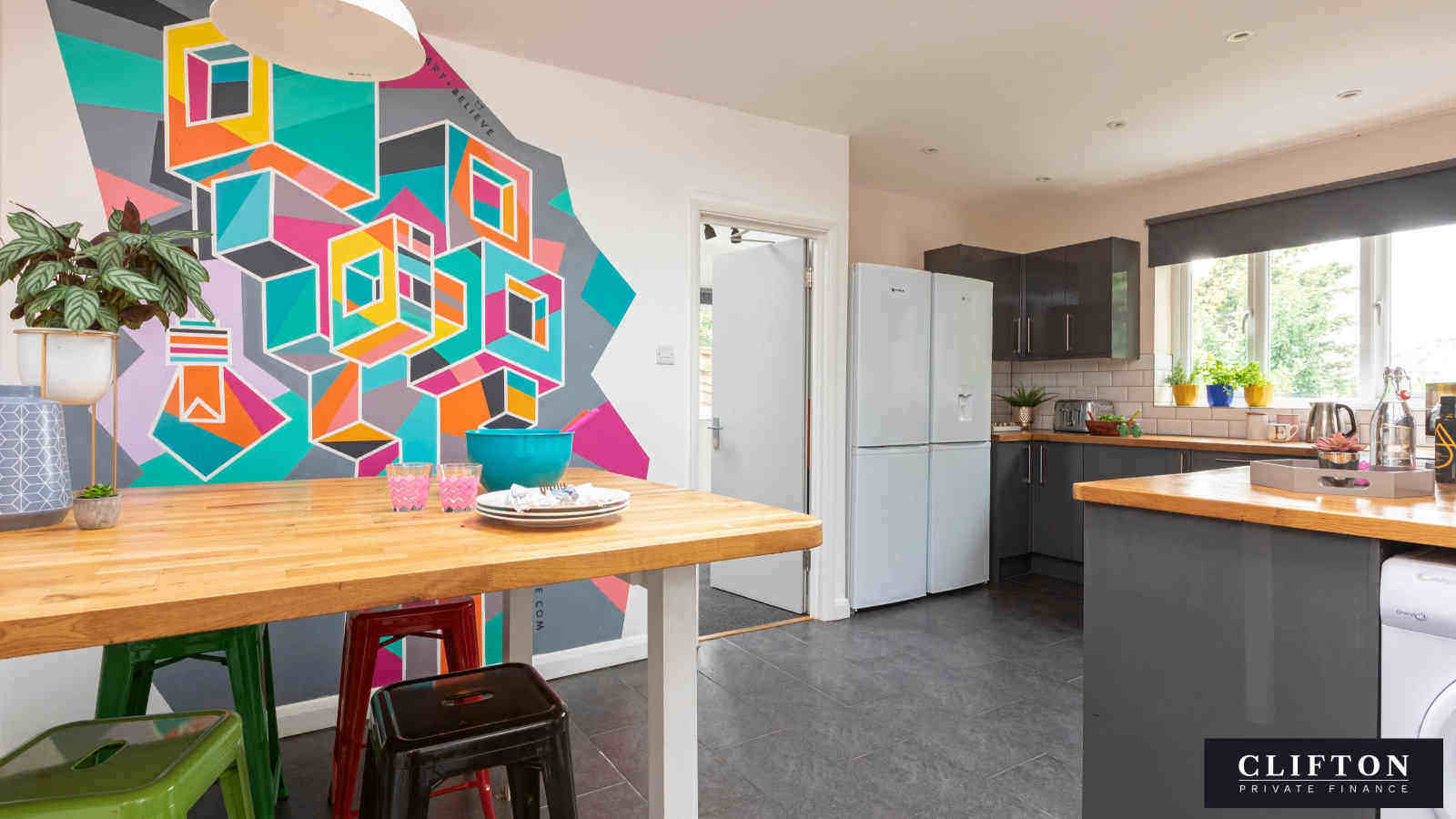 Student accommodation is a hugely significant sector in the UK property market. £53bn is the predicted value of the PBSA (purpose-built student accommodation) market by the end of 2019, according to Property Week.
More than 29,000 additional beds were planned for 2019: almost enough to house the entire population of Gibraltar.
And that doesn't include properties converted for student housing, and the upgrading of outdated (often university-owned) accommodation.
In this blog we'll give you the context of:
1 The market for building student accommodation in the UK
2 Growth opportunities in student accommodation
3 How specialist development funding to build student accommodation can work for you

1 The market for building student accommodation in the UK
This sector of the accommodation market rides high on the internationally-recognised reputation of Britain's higher education sector.
The UK is the second most popular study destination for students around the world: international enrolments increased 3.6% in the year to 2017-18, to more than 458,000.
Higher education in the UK is most popular amongst students from China, India, the US, Hong Kong and Malaysia – they collectively make up 38% of international enrolments at UK universities.
And that preference amongst students is mirrored in overseas investors' decisions.
By 2017 UK student accommodation was the top international choice for Malaysian property investors.
And in 2018 Singapore's Press Holdings acquired Unite's Mayflower student accommodation portfolio for £180M.
The cultural backgrounds of UK's international students should be driving decisions about the kind of accommodation that's developed for them. See below
But there's still plenty of room for UK developers and investors. The largest off-campus portfolio of student accommodation in the UK is managed by UK investment manager Arlington Advisors.
Why invest?
PBSA is seen as a stable and profitable asset class, according to James Pullen of Knight Frank.
Long-term growth in the sector is considered to be insulated from Brexit uncertainties.
2 Growth opportunities in student accommodation
Up to now investors and developers have been focussing on providing premium accommodation (self-contained / studio flats) particularly targeted at overseas students.
There are indications that this premium sector is now saturated, with some vacancies reported in metropolitan areas.
In their April 2019 student housing report Savills identifies significant middle-market opportunities, offering better provision than low-quality university housing stock. Savills suggests that partnerships with universities to upgrade existing stock may be a profitable strategy.

Growth locations
High-demand UK cities but few PBSAs in development (according to Knight Frank's 2018/19 report on student housing) – because of high land prices and development policy restrictions:
London
Brighton
Bath
Manchester
Cities with multiple / well-rated universities + greater availability of development lend + good track record of PBSA approvals:
Liverpool
Newcastle
Leeds
Increasing student numbers + strong track record of PBSA development approvals:
Coventry
Portsmouth
Swansea
Increasing student numbers but low number of PBSA developments = key opportunities:
Manchester
Birmingham
Edinburgh

Saturated markets
Boom in premium PBSA supply not matched by student demand (according to Knight Frank):
Cardiff
Plymouth
Aberdeen
Highly saturated PBSA development (according to StuRents data):
Sheffield
Liverpool
Glasgow
Too many studios for students?
The Unipol / NUS student accommodation survey 2018 highlighted the private sector's love affair with studio-style accommodation. Studio rooms have more than doubled as a proportion of stock since 2012/13.
In 2018/19 the private sector was providing 84 per cent of studio provision for students in London, and 92 per cent nationally.
Opportunities for growth
Competition for international students
Demand from returning undergraduates (not just first-year students)
Alternatives to shared houses (houses in multiple occupation or HMOs) that are more affordable, and also sociable
Cluster flats
Townhouse developments (larger units accommodating more students, served by larger social spaces and catered areas)
Unipol says: "There has been much talk in the sector of developing cheaper accommodation consisting of smaller rooms with larger clusters of students sharing communal lounges/kitchens.
"Mid-priced cluster flats must be the way the sector moves forward… to meet growing demand from first-year students and returning undergraduates" demand in light of increasingly constrained housing markets.
The shape of new provision should be defined by new stock types that promote wellbeing by design; that are more social, supported by investment in residential life; and are configured with more social space that can be used for informal study as well as socialising. Unipol
Accommodation requirements of overseas students
The needs of the UK's international students are not served only by premium, self-contained accommodation.

Housing providers could be looking more creatively at meeting their needs with more communal accommodation that is also single-sex, quiet and alcohol-free.
3 How specialist development funding to build student accommodation can work for you
Despite the excellent forecasts for this sector, the profitability of your development project will depend less on land acquisition, design, or build costs than on your access to affordable, flexible finance.
Key features of development finance:
For you as a developer, the most important features of specialist development funding are:
Staged draw-down: you only pay for funds as and when you need them
Rolled-up interest repaid at end of term: allows you to use all your liquid finance on build and fit-out costs
Loan amount minimum: usually £200K
Terms: usually 6-18 months (additional development exit finance may be arranged)
Agreed exit: sale, or mortgage finance

Working with your independent monitoring surveyor (IMS)
The agreed schedule for your progressive drawdown of funds will be set out in your loan agreement.
An IMS appointed by the lender (but paid for by you) will make site inspections at each stage to confirm progress is to schedule before the next tranche of funds is released.
Managing the scheduling of site inspections and the relationship with your IMS will be a key priority for your project manager
With a cooperative relationship it may be possible to group tranche payments to reduce survey costs.
Completion date and repayment of your development finance
Unlike other multi-unit residential projects, student accommodation developments work to a hard completion deadline of the September start of the academic year.
There's no flexibility for developers to sell completed units progressively to fund the final stage of fit-out and landscaping.
An experienced finance broker will have considered all the exit finance parameters and the possible need for additional funding to enable you to meet your completion deadlines.
At Clifton Private Finance we don't deal with lenders who would be quick to flip you onto a punitive rate if you need an extension of the agreed term.
Read more in our blog How to get development exit finance as your building project nears completion.
An experienced mortgage broker is essential
At Clifton Private Finance we've sourced reliable, affordable and flexible development finance for a network of successful accommodation providers, on projects ranging from £200K to £10M.
We'll work with you on the structure of your project and advise on the most timely and cost-effective funding sources.
Call us to arrange a convenient time to discuss your development plans in depth:
And read our blog How does property development finance work
If you've found this content useful do pass it on...