Categories
How To Get A Second Charge Mortgage
12-October-2022
12-October-2022 18:58
in Private clients
by Sam Hodgson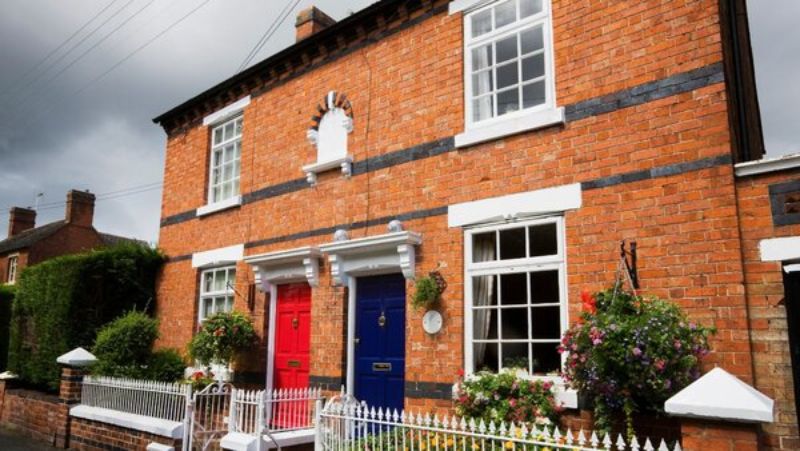 Using a second charge mortgage, you can release funds from your property without changing your primary mortgage. Second charge loans, also known as secured or homeowner loans, are increasingly popular with homeowners looking for a way to raise capital for home improvements, pay off existing debt or invest in another property.
With rising interest rates, remortgaging to raise finance is less appealing due to the risk of losing the fixed interest rate on an existing first charge loan. Aside from this, there are other benefits of opting for a second charge mortgage depending on your circumstances.
Here, we look at how a second charge loan works, why you should consider one, the eligibility criteria, and how to get the ball rolling.
What is a second charge mortgage?
A second charge mortgage is a method for releasing funds from a property, whether your residential home or a buy to let (BTL) property. If you already have a first charge mortgage and don't want to refinance this loan, you can take out a second charge mortgage instead.
With a remortgage to raise finance, you pay off your existing mortgage and switch to a new deal with your current lender or a new lender and will only have one mortgage to repay.
As the name suggests, with a second charge loan, you take out a second mortgage and will need to make repayments for this alongside your principal mortgage loan.
The second charge mortgage 'sits behind' your first charge mortgage, meaning it comes second in priority to paying off your first mortgage. For example, if it becomes necessary to sell your house if you fail to keep up repayments or run into financial difficulties, the proceeds will go towards paying off your first mortgage, and the second charge mortgage is paid off after that.
The Benefits of second charge mortgages
If you need to raise extra cash for doing home renovations, to consolidate debt, or for another reasonable purpose such as paying a tax bill, a second mortgage could be your best option for the following reasons.
Reducing debt outgoings and protecting priority debts by freeing up disposable income

The consolidation of unsecured debt can improve future remortgaging options

Raising capital without remortgaging - thereby avoiding ERCs (1st charge early redemption charges) by protecting your existing mortgage deal which may also have attractive features e.g. interest only, a low fixed rate

There is a need for lenders who do not credit score and ignore negative history

More relaxed approach needed on loan purposes (business, tax etc). Second charge mortgage lenders allow you to borrow money for many purposes such as paying a tax bill, purchasing an investment property, or paying for medical or legal fees. Remortgaging is not suitable for all loan purposes.

6x Loan to income (LTI) or no LTI caps required. A second charge can be an option for those who need to borrow more than 4.5x their income or have affordability challenges with their remortgage.

A flexible overdraft facility is available with Buy to let secured loans

Credit repair - virtually all adverse considered at 80%; The application criteria for second mortgage lenders are more lenient. You can still be accepted if you have adverse credit or a low credit score.

Property that is unusual or defective

Completion times are faster
It's important to remember that a second charge loan is secured against your home, so if you fail to keep up with repayments your property could be repossessed.
What can I use a second charge loan for?
While most people take out a second charge loan to either fund home renovations or consolidate debt, lenders will approve many purposes for the funds requested, including:
Extending a lease
Business purposes
A deposit for an additional property purchase
To purchase a car (maximum term of 5 years)
To fund a wedding
School fees
How much Can I borrow with a second charge mortgage?
The amount you can borrow with a second charge mortgage will largely depend on the amount of equity you own outright in your home and whether you can afford to cover repayments on the second loan, as well as pay your current mortgage and any other outgoings.
Knowing the value of your property and how much is outstanding on your first charge mortgage will give you a rough idea of how much you may be able to borrow with a second charge.
Lenders will also evaluate your other outgoings such as credit card repayments and household expenditures to calculate whether you can comfortably afford your second charge loan repayments.
You will also need your current lender's permission to take out a second charge loan on your property, which can sometimes be refused.
The maximum LTV for a second mortgage can only be achieved through a specialist broker with access to specialist lenders.
The client's household received an additional £.011 per month after they cleared the unsecured debt of £30,000 by transferring it to a second charge mortgage payment.
How much does a second charge mortgage cost?
Second charge mortgage rates are higher than first charge mortgages due to the increased risk for lenders. You can typically expect to be paying over 6% depending on the size of your loan.
How much you will be charged will depend on the length of the term, your credit history, and how much risk the lender perceives with your application.
Speak to one of our advisors today to see what rates you will be eligible for.
How do I get a second charge mortgage?
Second charge loans are not available from high-street lenders so you will need to contact a specialist broker such as Clifton Private Finance.
If you're interested in a second charge mortgage and want to find out more about whether it's the right choice for you, our mortgage brokers will be able to help you.
You will need to provide the following information:
An up-to-date principle mortgage statement
At least 3 months of banks statements or a set of accounts if you're self-employed
Proof of identity
Your current mortgage lender needs to agree in writing before your second charge lender can proceed
Click here for our full guide to Second Charge Mortgages