Categories
How to get a debt consolidation mortgage
26-July-2022
26-July-2022 9:44
in Mortgage
by Sam Hodgson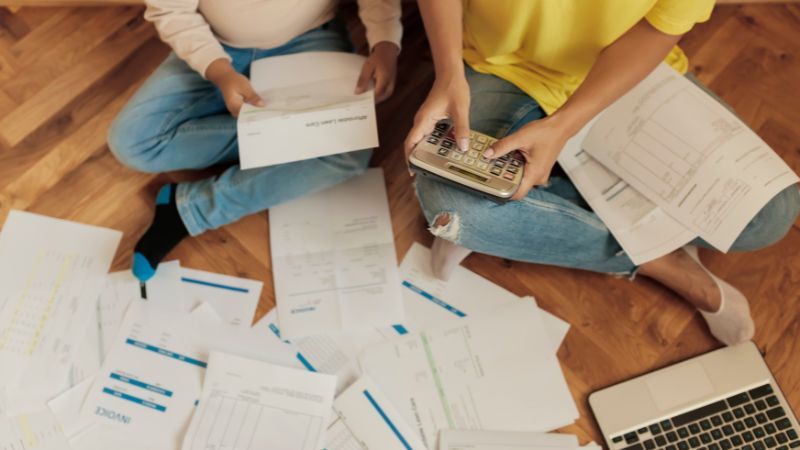 A debt consolidation mortgage lets you pay off all your existing debt, whether it's credit cards or personal loans, and move it to your mortgage instead.
Doing this usually reduces the interest rate you're paying across your borrowing, and you only have to worry about one repayment each month instead of multiple.
If you're considering remortgaging to consolidate debt, this guide covers the pros and cons of this type of finance, the eligibility criteria, and how you can find a good deal.
In this guide:
Advantages of debt consolidation mortgages
For some clients, a debt consolidation mortgage can lift a huge financial weight from their shoulders. Here are a few of the best reasons for getting one:
Improve financial stability
A debt consolidation mortgage provides you with a lump sum released from the equity of your home which you can use to pay off your other debts, either partially or completely.
These types of debts include:
Overdrafts
Credit card loans
Payday loans
Personal loans
Reduced monthly repayments
If you find the right plan, your debt consolidation mortgage could reduce your total monthly repayments.
Your mortgage term is likely to be much longer than the term for your personal or payday loans. So, you have longer to pay it back, which potentially makes your monthly repayments smaller. This means you can decrease your overall outgoings and improve your standard of living with any surplus income.
Simplify your budget
By getting a debt consolidation mortgage, you combine your debts and secure them all against your property. This can help to simplify your monthly budget, as you'll only have to make one repayment each month instead of several.
Lower rate of interest
Because a debt consolidation mortgage is secured against your property, the interest rate is likely to be a lot lower than that of an unsecured personal or credit card loan you have.
Your lender has the security of your property to fall back on if you can't keep up with repayments, so they're able to offer you a cheaper rate.
Just remember that if you can't keep up with your mortgage repayments, your home can be repossessed by your lender.

Disadvantages of debt consolidation mortgages
Using released equity to consolidate your debts can be beneficial in the short term, but this type of mortgage product also presents certain risks. We recommend getting advice from a finance expert or mortgage broker before getting a debt consolidation mortgage.
The potential drawbacks of a debt consolidation mortgage include:
Risk of losing your property
Should you choose to combine your debts and secure them against your property, you must ensure that you can make the monthly repayments.
If you can't keep up with your repayments, you risk losing your home as your lender can reclaim the property.
Reduced equity
Taking out a debt consolidation mortgage can be great if you're sure you want to use your equity to pay off debts. However, it means you have fewer options further down the line if you want to remortgage for other reasons, such as making home improvements or purchasing another property.
Related: Can I remortgage to buy a second home?
Longer terms
Regardless of cheaper rates and deals, all mortgages are serious financial commitments. A debt consolidation mortgage is still a loan, and you will be paying interest for a longer period of time as it'll take you longer to pay it off. This could supersede the benefits of releasing equity to consolidate outstanding debts, as you could pay more in the long term.
Charges and fees
It's important to factor in that your lender may include additional charges and fees in your debt consolidation mortgage product.
You could be charged valuation fees on your property, product set up costs, broker fees if you use one, and other charges.
Also, check if your current product has any early repayment charges (ERCs) that apply if you end your mortgage early. ERCs can be expensive, and these additional costs could eat into the released equity you intend to pay off your debts with.
Am I eligible for a debt consolidation mortgage?
Before you can secure a debt consolidation mortgage, you'll need to meet the eligibility criteria set out by your lender. The criteria differ from lender to lender, but most providers will review your finances in detail, including your:
Credit history
Age
Quantity of debt
Property value and type (residential, buy to let etc.)
Equity percentage
Borrowing request vs. your income
Income stability and predictability
Lenders ask for these details so they can calculate whether or not you'll be able to keep up with repayments once you've consolidated your debts.
You'll need to provide evidence to support your finances. For example, if you're self employed, you'll need at least 2 years of tax returns to prove your income.
How to find a debt consolidation mortgage
Applying for a debt consolidation mortgage is similar to the usual mortgaging process, with a greater focus on your equity percentage and ability to make repayments. Here are the initial steps you can take to begin the application process:
Research available mortgage products
The first step to kickstarting this process is to research the different debt consolidation products available on the market. Many high street banks and lenders provide a range of debt consolidation mortgages as one of their services, and you might be able to get a better mortgage product with a new lender than your current one.
Think about the size of loan you can get, what type of interest rate you want, the term of your mortgage, the fees, and even the reviews of the lender when you're comparing products.
Double-check the small print
A debt consolidation mortgage might offer a more beneficial deal than your current mortgage plan and be cheaper than a personal loan. Nonetheless, you should always remember that a new agreement may require you to pay certain fees.
The lender may ask you to sign a solicitor's undertaking, which requires you to repay your debts before you receive the advance. However, this is not usually necessary if your income is steady, regular, and high enough to deduct from your debts.
Don't be deterred by your credit score
It might come as a relief to know that you can find a debt consolidation mortgage even if you have a poor credit report. Remember that different lenders have different criteria, so you might need to look for a specific lender that offers debt consolidation mortgages to clients with poor credit scores specifically. The main priority for lenders when reviewing debt consideration mortgage applications is the quantity of equity that you own in your property, rather than your credit history.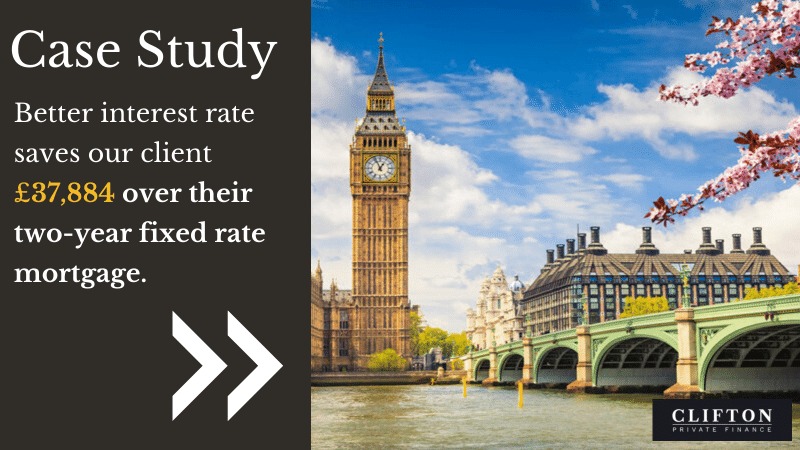 Consolidate debt with our broker service
If you'd like some assistance in finding a debt consolidation mortgage, our team of experienced brokers deliver a comprehensive mortgage broker service.
At Clifton Private Finance, we match you with a broker who can analyse your financial situation and discuss your requirements in depth. We then look for a suitable product for you, and our contacts include high street banks, specialist lenders, and private lenders, allowing us to find the right service and product for you.
Related: Read our full guide to remortgaging.
Book a free and no obligation telephone consultation at a time that suits you:
Or call us now on: 0117 959 5054