Categories
How to Get an Expat Mortgage for a UK Buy to Let
08-September-2017
08-September-2017 15:41
in International
by Admin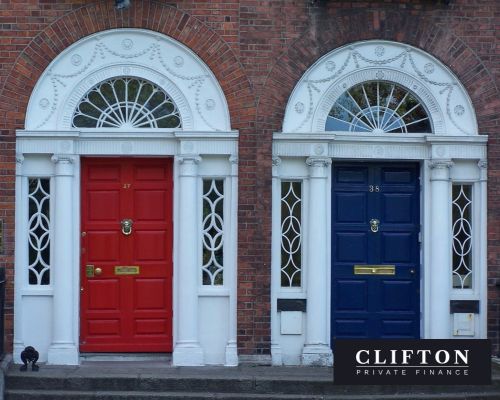 For some UK citizens living abroad, it may be advantageous to own a property in their home country to rent out.
There may be a number of expats that believe the combination of the increase in UK house prices and the weakening of the pound may make UK properties an attractive investment opportunity.
Renting out a property could potentially provide healthy returns, which could be used as additional income.
If you are an expat and you want to invest in a property, you will need to source finance to help you achieve your goals.
Traditional Lenders
The majority of expats may think it's a good idea to approach traditional lenders to source finance for a buy to let mortgage. It is important to note that, whether an expat could hypothetically afford mortgage repayments or not, traditional lenders are generally reluctant to lend to British expats.
This is because most banks usually:
Do not have the expertise to deal with British expats' requirements
Fail to have a flexible process that considers the complex nature of British expats' income
Are hesitant to offer finance to a British expat due to a lack of recent credit history in the UK
Changes to Buy to Let Regulations
From 2017, changes that affect the way that the buy to let mortgage market is regulated could make it even tougher for borrowers to secure buy to let property finance.
The new rules, introduced by the Bank of England's Prudential Regulatory Authority, have forced lenders to alter their position on who they grant buy to let mortgages to.
Lenders will now require an in-depth review of the applicant's property portfolio before granting a buy to let mortgage. This is to ensure that every one of the applicant's properties provide a positive return. This means that applicants can no longer spread equity across their entire portfolio and if a one or more of their properties are not profitable then lenders will not provide the buy to let mortgage.
Lenders will also focus on the applicant's affordability and will achieve this through two significant changes.
A stricter stress test: Lenders will now require applicants to be able to afford mortgage repayments in the event that interest rates increase to 5.5%
A higher rental coverage ratio: The monthly return of a buy to let property will now have to be at least 145% of the mortgage repayment. Where an applicant intends to rent out a house in multiple occupation then a rental coverage ratio of 175% is needed. In addition, lenders will only accept a rental coverage ratio estimate from a professional surveyor.
Despite the changes in how the buy to let mortgage market is regulated, there are some high street lenders that have specific financial products that attempt to cater for British expats looking for a buy to let mortgage. However, some may argue that traditional lenders simply do not have the flexibility needed to meet expats' unique requirements.
If you find that mainstream lenders do not cater for your set of circumstances, or if you cannot get a buy to let mortgage for a UK property from a traditional lender, then you may be able to source a buy to let mortgage through a private lender.
Private Lenders
There are many financial products, which are provided by private lenders, which the majoirty of the general public are not aware of. It may be difficult to get a full picture of the variety of financial products available, especially for a Brit living abroad.
If you are an expat in need of a buy to let mortgage then it is advisable to contact a specialist property financial broker, such as Clifton Private Finance, to explore your options.
Expat Buy to Let Mortgage
Even for individuals living in the UK, the criteria to secure buy to let mortgages from a traditional lender can be strict.
Unlike high street lenders, the lending criteria for expat buy to let mortgages from a private lender are generally flexible. This is because private lenders review expat applications on a case by case basis and they prioritise the applicant's ability to repay the mortgage.
This means that salary paid in a foreign currency, or complex income (including from stocks and shares) need not be an issue as they could be with some lenders. Private lenders are also likely to consider other income as well as the property's rental income when calculating affordability.
Some lenders may require expats to provide a deposit of up to 25% of the value of the property to qualify for a buy to let mortgage. However, it should be noted that the size of the deposit may vary depending on the lender and the personal circumstances of the borrower.
The terms and conditions of an expat buy to let mortgage could be negotiated by a specialist property finance broker to ensure that the terms suit your needs.
How to Get an Expat Mortgage
As a specialist property finance broker, we arrange buy to let mortgages on a regular basis for expats looking to invest in UK properties.
We have strong professional relationships with private banks, specialist lenders, family offices and wealth managers and can secure the best financial solution with favourable terms to meet our client's needs.
We offer our clients:
A first class service that is both efficient and professional.
Residential and commercial buy to let mortgages from £100k to £25m.
The option to leverage assets such as your investment portfolio, other property and pensions to negotiate more flexible lending criteria and interest rates.
Enhanced, bespoke or exclusive terms to match your unique requirements.
Are you a British expat looking for a mortgage? To investigate your finance options call our team on +44 117 959 5094 or fill in our call back form.