Categories
How To Get A Construction Loan If You Are A First Time Developer
22-November-2019
22-November-2019 9:37
in Development
by Admin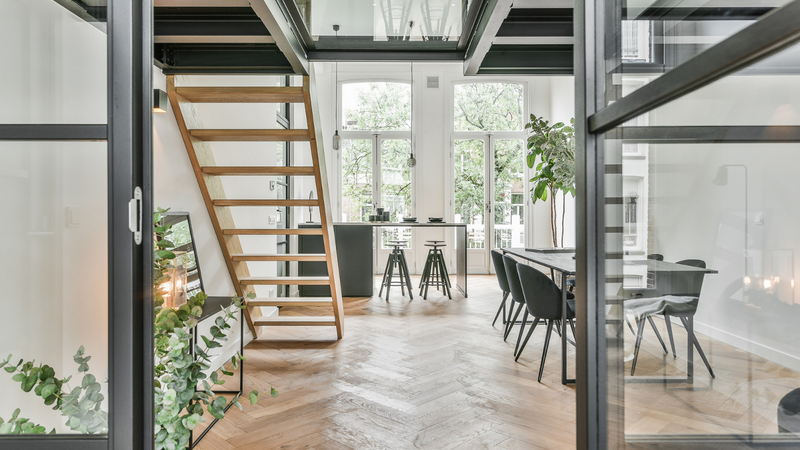 Finance companies exist to lend money to individuals and companies with a view to making the best return possible over the shortest space of time, at the least possible risk. It's their raison d'être. You, likewise, have got a terrific development opportunity that offers a really attractive profit - and you're not so foolhardy as to want to throw away your life savings on it. It should be a perfect match.
So why do many first-time developers find it so difficult to get a construction loan?
The key is that word "risk". If you run a business, you understand the risk involved in taking on a new employee. You never really know until the third or fourth month whether they're your next superstar or a disaster in the making. Either way, by the time you've found out, you've spent tens of thousands of pounds.
For construction loan companies, a first-time developer's project is akin to taking on a new staffer for a responsible role without having their CV or any references to check. That's why John McNamara, chief exec of Focus Commercial, discusses on industry website Development Finance Today the many obstacles facing underwriters when they make a decision to lend (or not to lend) – even to experienced developers.
So if you have a project that all your entrepreneurial instincts are telling you will be successful, here's what to expect as a first-time developer.
What do finance companies want to see in a construction loan application?
First of all, some experience.
Then they'll want to see that you truly understand the costs involved in your development, and that you can be trusted to keep good cost control throughout the project.
Inexperienced developers commonly underestimate the overall costs of planning, according to another study in Development Finance Today.
It's this complexity behind each proposal which explains why most construction finance companies won't consider applicants who approach them directly - not even experienced developers. Most lenders will only consider applications that have been "packaged" by experienced brokers (such as Clifton Private Finance).
What is loan "packaging"?
It's not dissimilar to the work that a mortgage broker may have done when you were purchasing your home. But for construction finance projects headed up by inexperienced developers, the task is a lot more involved.
Construction finance is more than a proposal for finance: this will be, in effect, a fully-fledged business plan with a timeline containing:
the purchase of the land and/or building
the build costs
costs to be incurred in finance, marketing, insurance, QS/architects, and professional fees
disclosure of any potential legal issues involved with a development and how they will be resolved
exit plan (specifically the sale or lease of the development to a third party or, if the development is to be used by you and your family, how the construction finance will be paid off (for example, taking out a residential mortgage)
Construction loan companies take the same attitude with all the proposals they receive: "expansion takes longer and costs more than you ever plan for". They'll want to be confident that you understand that, and you're not blinded by optimism.
For experienced developers, every aspect of their business plan is thoroughly interrogated and stress-tested. For first-time developers, this process of due diligence will be even more rigorous. But don't let this put you off...
An experienced team of brokers can work with you at every stage to test and finesse your proposal before presented it to the funders who will be most likely to want to work with you.
Construction finance basics
Construction loans for first-time developers will fund the construction of new homes and commercial premises, the conversion of offices into residential flats, build-to-let properties, and renovations of existing property (including currently unmortgageable property) with an end use of either residential, commercial, or mixed (often bought at auction).
Your construction project will have three deadlines:
deadline 1 – purchase of land and/or existing property
deadline 2 – conversion of newly-bought land and/or property to desired use
deadline 3 – sale of property (or settling of the construction loan by the securing of a new mortgage used to pay off remaining balance if you intend to use the property as a personal or family residence)
Your construction term will take you from the first to the final deadline. You may need the money for a few months or a couple of years. You will have a window of time in which your lender will expect you to meet each of the deadlines.
As your broker, we'll consider the amount of money you need and the length of time you need it for, and then we'll examine your options and make our suggestions for securing the finance you need.
Construction loan option 1: bridging finance
Bridging loans are short-term loans given to borrowers to plug a gap in funding (more about our bridging loan service).
Bridging loan funders don't generally require that you have the backing of a property portfolio. But, as with all lenders, they look for as much comfort and safety as possible. Which is why you need to have your proposal to be properly packaged.
Bridging loan lenders will provide construction finance of up to 65% of the value of the property. You can access the funding within a few weeks (depending on the nature of the project and your circumstances) and loan periods can range from one month to three years.
More about development finance options for first-time property developers.
Construction loan option 2: joint venture
Your second option is a joint venture with a more experienced developer: you pool your resources to access their know-how and secure the funding you need.
Joint venture funding can provide 24 months' worth of project finance. Finance companies will provide between £150,000 and £2,000,000 of funding, up to 50% of the gross development value of your project, a contribution towards the purchase price, and up to 100% of the building costs.
Jargon explainer: the "gross development value" of a project is what your project would be worth once development has been completed on the open market.
Some finance companies providing joint venture funding will require a profit share from your project while others do not. (Talk to one of our team to find out the options available to you.)
What to negotiate on your development construction loan
Features Clifton Private Finance will try to secure you for your construction loan
As part of the negotiations we carry out on your behalf with potential construction loan providers, we will try to secure the most advantageous deals on the following aspects of your finance:
The interest rate you pay will directly affect the profitability of your project. By focusing on the business case and demonstrating the safety of lenders' cash in your project, we will aim to secure the lowest possible rate on the best terms. We will also negotiate for your interest to be "rolled up" so that you only have to pay it at the completion of the loan term or point of settlement – this leaves more money available to you for your project.
If you prefer, we can attempt to arrange with your lender a staged drawdown sequence. This means that you only take money from your facility when you need it and, as a result, you won't pay interest on the balance of the facility which has not been drawn down.
Remembering, even with the tightest scheduling and most experienced project manager on the job, that your project may overrun, we will attempt to extend the length of time you have to pay back your facility with the option of no interest penalties for early settlement.
Although the maximum loan-to-value for bridging finance and joint venture finance has, historically, gravitated towards certain percentages based upon the experience of the developer and the perceived commercial risk in a project, we will attempt to secure the most advantageous LTV for your finance facility possible so that you have more cash at hand for the project.
Case studies
Clifton Private Finance has worked with many inexperienced and first-time developers over the years. Recent successes we've helped secure for clients include:
Case study 1
Bridging finance – one developer we worked with wanted to purchase a property for £200,000, spend £25,000 on its development, and sell it on for £300,000. They had insufficient capital to cover the cost of purchase and development. We approached a lender for £155,000, covering 65% of the purchase price of the property and 100% of the building costs. The client used the rest of his capital to buy the property. The loan was repaid with the proceeds of the sale.
Case study 2
Joint venture – an inexperienced developer wanted to buy a property for £200,000 with a plan to spend £25,000 on its development. She believed that she could achieve a sale price after development of £400,000. Her lack of property development experience meant that she was unable to secure any finance from her bank. We arranged for her to enter a joint venture arrangement with her funder (rather than another developer) who provided her with £225,000 – 56% of the gross development value and 100% of the building cost. Upon the successful sale of the redeveloped property, she split the profits with the funder.

First-time developer construction loan arranging service – who do we work with?
Clifton Private Finance arranges first-time developer construction loans through high street banks, including Lloyds, Barclays, HSBC, and NatWest.
We also have access to an extensive network of specialist lenders and private banks.
Working with Clifton Private Finance as a first-time developer
Clifton Private Finance work with first-time and inexperienced developers across the UK helping them to put together the strongest and most credible presentations to lenders with the best possible chance of securing the funding they're after on the most advantageous terms.
If you'd like to speak with one of our consultants about a property development loan, please call our finance team on Bristol 0117 959 5094 or London 0203 900 4322.