Categories
19 New Million Pound House Locations in England and Wales
24-August-2021
24-August-2021 16:41
in News
by Sam Hodgson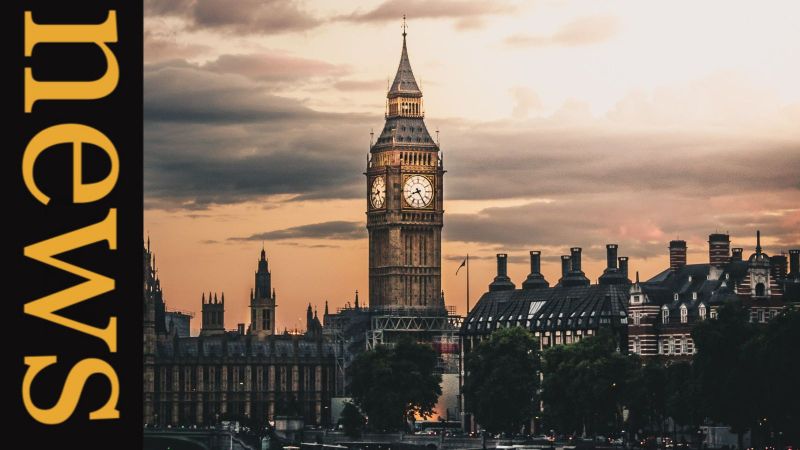 With vaccinations rolled out across the UK and lockdown restrictions easing, the short-term effects of Covid-19 on the UK property market are coming to an end.
But what effect did the pandemic actually have on the property market, and will these trends continue into the long term?
New market research from Knight Frank gives us insight into the big picture market movements, identifying 19 new million-pound property locations in England and Wales that have hit the threshold since March 2020.
What counts as a million pound property area?
At least 20% of sales need to be greater than the £1m threshold
This needs to occur in two or more quarters
Data only considered from March 2020 onwards
The 19 new million pound property markets:
Postcode

Location

Number of Quarters
with over 20% £1m sales
Average Price
(Sept 2020 to March 2021)
N20
Whetstone
4
£878,631
GU10
Farnham
4
£772,924
TN7
Hartfield
3
£1,082,029
KT2
Kingston Upon Thames
3
£926,536
W5
Ealing
3
£792,677
NW7
Mill Hill
3
£765,712
KT22
Leatherhead
3
£764,596
N8
Hornsey
3
£756,198
W13
West Ealing
3
£755,704
RH8
Oxted
3
£719,737
SW8
Vauxhall, Nine Elms
3
£707,152
TN3
Tunbridge Wells
2
£822,332
OX2
North and West Oxford
2
£813,735
N19
Upper Holloway
2
£777,488
E8
Hackney
2
£763,371
RH3
Betchworth
2
£747,268
RG8
Reading
2
£737,974
NW4
Hendon
2
£706,591
GU23
Woking
2
£610,815
The table is ordered by the most quarters with 20% sales above the threshold. The top locations have shown a greater level of consistency and longevity of hitting the million-pound threshold.
Heartfield (TN7) holds the gauntlet for the highest average property price from September 2020 to March 2021, surpassing the million-pound mark at £1,082,029.
Kingston Upon Thames (KT2) and Whetstone (N20) are not too far behind, with Whetstone notably hitting the minimum 20% for all four quarters of the 12 months compared to Heartfield's three, ranking it at the top of the list.
The comparably low average property price of Woking at £610,815 suggests plenty of variation in its market as it still reached the 20% £1m property price figure in two quarters of the year.
Where are the new million pound property markets?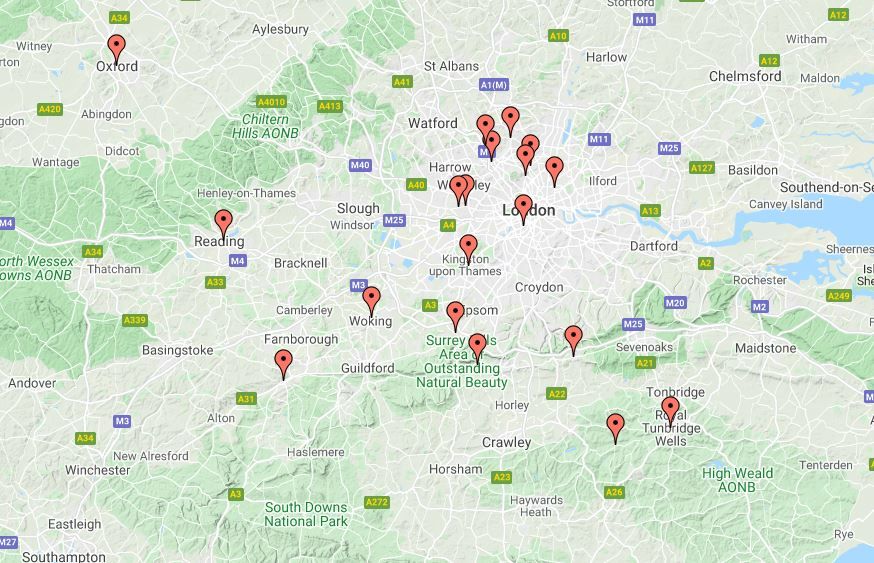 While London and the southeast of England remain the focal point for new million-pound property locations, the recent surges are much more widespread than you might expect.
North and West Oxford (OX2) represents the area furthest from the central London area, with Reading (RG8), Tunbridge Wells(TN3), Hartfield (TN7) and Farnham (GU10) also stretching the outer limits of the ring.
Need a million-pound mortgage? Here's what we offer.
What does this tell us about the property market?
One clear market trend is a shift towards space and greenery.
Living through the national lockdowns has opened our eyes to the necessity of a garden on a hot summer's day or easy access to local parks and walking areas: two things that don't come cheap in city centres.
And while many have been forced to adapt and work from home, companies and employees have come to realise the benefits of a new working style, even beyond the realms of the pandemic.
Modern technology has enabled most office work to be carried out remotely, and workers have the huge benefit of skipping the daily commute. They can spend more time with friends and family, and less time in polluted traffic jams and crowded subways.
Employees, meanwhile, can think about reducing their office spaces and cutting down on rental costs, and also reap the reward of happier, healthier staff.
Almost all of 50 of the UK's biggest employers questioned by the BBC have said they do not plan to bring staff back to the office full-time.
- BBC News, May 2021
For the property market, this means a boom in:
Family homes with indoor space - larger, detached houses


Properties with outdoor spaces and landscaped gardens


Properties further from city centres, including London


Coastal properties and country homes
However, good phone reception and internet services are also more vital than ever and the market certainly isn't getting carried away. With many companies adapting to a hybrid or partial work-from-home system, there is still a hesitancy for buyers of being too disconnected.
Related: What Stamp Duty Do I Need To Pay And Can My Mortgage Be Used To Cover It?

What are the other property market trends of the pandemic period?
Knight Frank's research also focused on general price growth trends across the UK.
The top five property market growth areas in the UK:
Newquay, Cornwall (+22%)
Ryde, Isle of Wight (+19%)
Chapeltown, Leeds (+19%)
Lymington, the New Forest (+18%)
St Austell, Cornwall (+17%)
With two Cornish towns and the coastal locations of Ryde and Lymington, this again highlights the trend of remote working and a yearning for quality of life away from the big cities.
But it also hints at the booming holiday let market that has taken the UK by storm.
With no overseas travel permitted for much of the last 18 months, staycation culture has seen a surge in holiday let property purchases in desirable locations.
Compounded by new rental methods like Airbnb making letting a property easier than ever, property investors are jumping at the opportunity of lucrative rental streams that double-up as personal holiday homes.
Specialist mortgage lenders are even offering holiday let mortgages that are tailored to this kind of property investment.
Read our related blog on How to Get a Holiday Let Mortgage.
Is the rest of the UK catching up to London property prices?

All of the data suggests 'yes', but this isn't necessarily a new trend.
Knight Frank reports that the average property price in England and Wales was just 47% of the London equivalent in March 2016, which represents the lowest ratio since records commenced in 1995.
However, due to the notorious affordability issues in London, since then it had risen to roughly 51% just before the pandemic showing a gradual evening out.
In June 2021 the figure had reached 54%, totalling an increase of 7% over the last five years, pandemic included.
While this trend was already underway before 2020, the effects of Covid-19 have served to accelerate the process and point towards a future where London property prices could be softened in comparison to the rest of the UK.
It's hard to remember that in 2005, before the financial crisis, this ratio was at 70%, and perhaps this is a figure that we could see again in the next decade or so.
If you need finance to move on the latest housing market trends, speak to our Mortgage Brokers at Clifton Private Finance today on 0117 959 5094, or send us an enquiry.
While you're here...
Read how we've already helped our clients with high value, bespoke finance solutions:
Case Studies:
90% LTV Mortgage On £2.8m Hertfordshire Home For Family Planning Future Relocation To The Uk
Switching Lenders Secures Best Rates For Remortgage Of £1.65m Central London Property
90% Ltv Mortgage Purchase For London Based Young Professional Couple