Categories
Meeting the property finance experts: clients and lenders get round the table
01-April-2019
01-April-2019 0:00
in News
by Jennifer Stevenson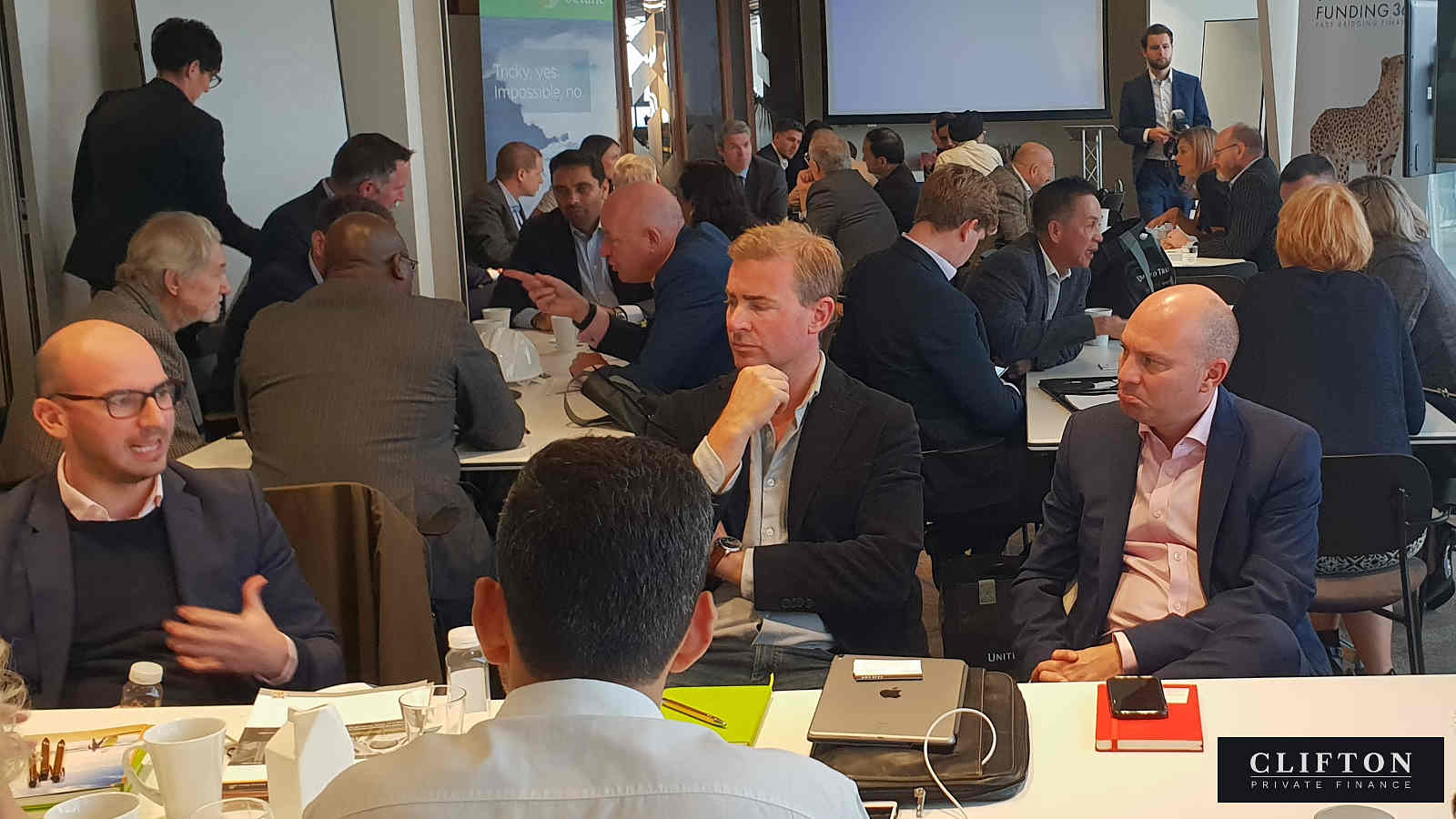 A high-level summit discussed on-the ground property finance needs last week: Clifton Private Finance brought together a group of clients with a panel of selected lenders for round-table knowledge sharing at London's iconic Shard.
Instagram views of the City from the super-skyscraper didn't distract from the opportunity to discuss lenders' priorities and borrowers' needs, face-to-face.
Conversations ranged from rolling draw-downs to sales-period loans and the definitions of light and heavy refurbishments.
Bristol property developer David Llewellyn found it "an extremely useful day. It's good to see what offers are out there, and understand a bit about how different lenders are set up: who might be interested in financing a quick refurb you're doing to fill a gap."

And he found it valuable to discuss experiences with other investors.
"It shows a lot of confidence on Clifton's part to be making connections directly between clients and lenders," he commented – even though he always uses a broker: "I like having someone finding the best deal for me, and chasing up the back end."

Liam Lawlor from lenders Octane Capital also commented that it was very unusual for lenders to be brought together directly with borrowers.
"It's always good to have a chance to meet up with clients, with a range of finance experience. It will be really interesting to see what comes of it."
Access experienced, independent advice
Our brokers at Clifton Private Finance specialising in bridging, commercial and development finance will always be looking at the products available across the market to ensure that they find you an offer at the best terms to suit your project.