Categories
How To Get A Bridging Loan For An HMO
18-January-2018
18-January-2018 12:36
in Mortgage
by Admin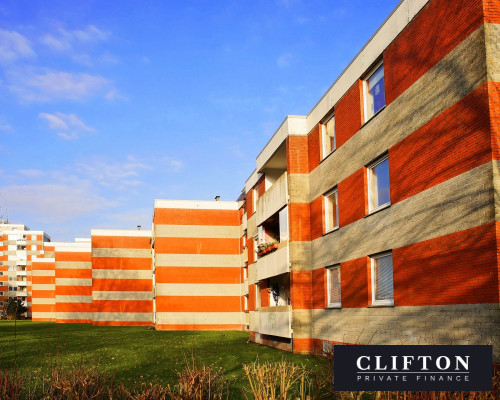 Landlords are increasingly turning their attention to Houses of multiple occupation (HMO) when it comes to investment returns.
One of the advantages of having an HMO over a regular buy to let is you can charge the rent by the room instead of the whole property. This can increase your potential rental yield, allowing you to get more out of the property.
For example a three bed three reception room property could be rented out to a family, but that same property could be rented out to five tenants and provide a much higher rental yield.
If you are looking to buy a property and increase its potential, you could convert it into an HMO. However, as with any property transaction, it is likely you will require finance.
When is a property classed as an HMO?
A property is classed as an HMO where there are three or more tenants, who are not part of the same household, which share communal areas such as a bathroom and a kitchen. An example of an HMO is a property shared by young professionals or a student house.
Types of HMO
If you intend to have an HMO then it is important to understand the difference types of HMOs.
HMOs falls into two different categories: licensed and non-licensed HMOs.
If you intend to have an HMO fewer than five tenants, who are from different households and share a kitchen or bathroom, living in your property then you will not need a licence.
Licensed HMOs
If you are likely to have more than five tenants in your property then your property will be deemed a 'large HMO and you will need a licence. You can obtain a licence from the property's local council; however, you will incur an application fee to do so.
Whether you intend to have a licensed or non-licensed HMO, you will need additional finance to cover the purchase costs and to fund any developments that you want to complete.
Bank of England's Prudential Regulation Authority
To access the finance that you need, you may look to traditional lenders such as banks or building societies to help fund your HMO project.
In 2016, the Bank of England's Prudential Regulation Authority (PRA) reviewed the lending patterns of traditional lenders in the buy to let mortgage market. As a result, traditional lenders have altered the way they process applications.

Traditional lenders
The housing market is extremely competitive and time sensitive; having the right finance available might be the difference between a successful HMO project and a missed opportunity. Approaching a traditional lender may take more time than you can afford.
Income stress test
Due to the PRA's new regulations, traditional lenders will scrutinise landlords' income more than ever before and will now implement a strict income stress test. In order to satisfy the income stress test, you will have to be able to illustrate that you can afford the mortgage repayments even in the event that the interest rate increase.
Rental Coverage Ratio
Prior to the new regulations, landlords used to be able to secure a buy to let mortgage with a rental coverage ratio a little over 100%. Typically, traditional lenders will now require a rental coverage ratio of anything up to 170% depending on the lender you deal with. In addition, you cannot simply state what rent you intend to charge on your application; your rental coverage ratio has to be based on a professional surveyor's valuation.
Review of Portfolio
If you have multiple buy to let properties then securing a mortgage for your HMO could be difficult. This is because landlords can no longer spread equity across their portfolios. Traditional lenders will not grant buy to let mortgages to landlords with one or more properties that are not profitable. During the application process, traditional lenders will now review a landlord's entire property portfolio to ensure all their properties are profitable.
This means that if an HMO landlord has a property that does not provide a positive return then their application for a buy to let mortgage will likely be unsuccessful.
Time
It is not uncommon for applications to traditional lenders to take up to several weeks or even months to process. If you need finance quickly to complete a purchase then applying to a traditional lender may not be the best route to access the funding you need.
With the recent changes to the buy to let mortgage regulations and the length of time you may have to wait to secure the mortgage you need, you might want to consider alternative options for finance.
Landlords are using Bridging Loans for HMOs
A lot of buy to let landlords are using bridging finance to convert properties to use them as HMO purposes.
What is a bridging loan?
A bridging loan is a type of finance that is solely designed for short-term usage and can 'bridge' the gap until long term finance is in place. They have the ability to provide a large amount of funding in a short amount of time. The strength of a bridging loan is its speed; a bridging loan can be secured within 7 working days depending on your personal circumstances.
If you need finance to fund the purchase or development of your HMO property, then bridging finance may be able to get the money you need quickly.
Roll-up interest
Bridging loans often come with the option to 'roll-up' the interest to pay at the end of the term of finance. This can allow you to use your loan for the purchase and development of your HMO property, without having to service monthly interest repayments.
Exit strategy
In order to secure a bridging loan you will need a clear exit strategy. An exit strategy is the method you intend to use to repay the loan at the end of the term of finance. An example of an exit plan could be where you have purchased your property or completed your HMO conversion and you secure long term finance such as a mortgage to repay the bridge.
No early repayment charges
Unlike other types of finance, such as a mortgage from a traditional lender, bridging loans generally do not come with early repayment penalties. This may be an attractive feature of a bridging loan, as you may get long term finance earlier than expected and repay the bridge before the end of the term of finance.
Loan to value
Typically, bridging loan lenders are prepared to provide up to 75% loan to value (LTV). If you have a larger HMO project and require a higher LTV, depending on the lender, you may be able to use other assets as security and get up to 80% LTV.
Bridging loan calculator
If you want to find out just how much you could secure with a bridging loan, use our Bridging Loan Calculator below.

Bridging loan applications
Although traditional lenders' criteria have made it tougher to access buy to let mortgages, it is still possible to access the finance required for an HMO. Fortunately, there are some lenders that have a more straightforward application process.
Unlike traditional lenders, who require a high rental coverage ratio and implement a strict income test, most bridging loan lenders only need a clear exit plan in place to approve an application. Not only is the application process for a bridging loan often quick, but typically the finance is received faster than other types of finance.
The speed and simplicity of a bridging loan application makes bridging finance a viable option when time is of the essence.
How to get a bridging loan
Bridging finance is often not available to the general public. This is because typically bridging loan deals are not often found with high street lenders and are rarely on comparison websites.
Therefore, if you need a bridging loan for your HMO project then it is advisable to contact a professional broker.
Clifton Private Finance
Clifton Private Finance we specialises in arranging bespoke financial solutions to help clients source the finance they need. We have a wealth of experience in property finance and understand the importance of readily available finance.
We have strong professional relationships with private banks, specialist lenders, family offices and wealth managers.
We can utilise our network of lenders to identify the best deals for you and negotiate favourable to make sure you can progress with your HMO project.
To investigate how to get a bridging loan to suit your circumstances, call us on 0117 959 5094 or complete our callback form below.