Categories
Property Development Finance on the Isle of Wight
19-September-2019
19-September-2019 18:52
in Development
by Jennifer Stevenson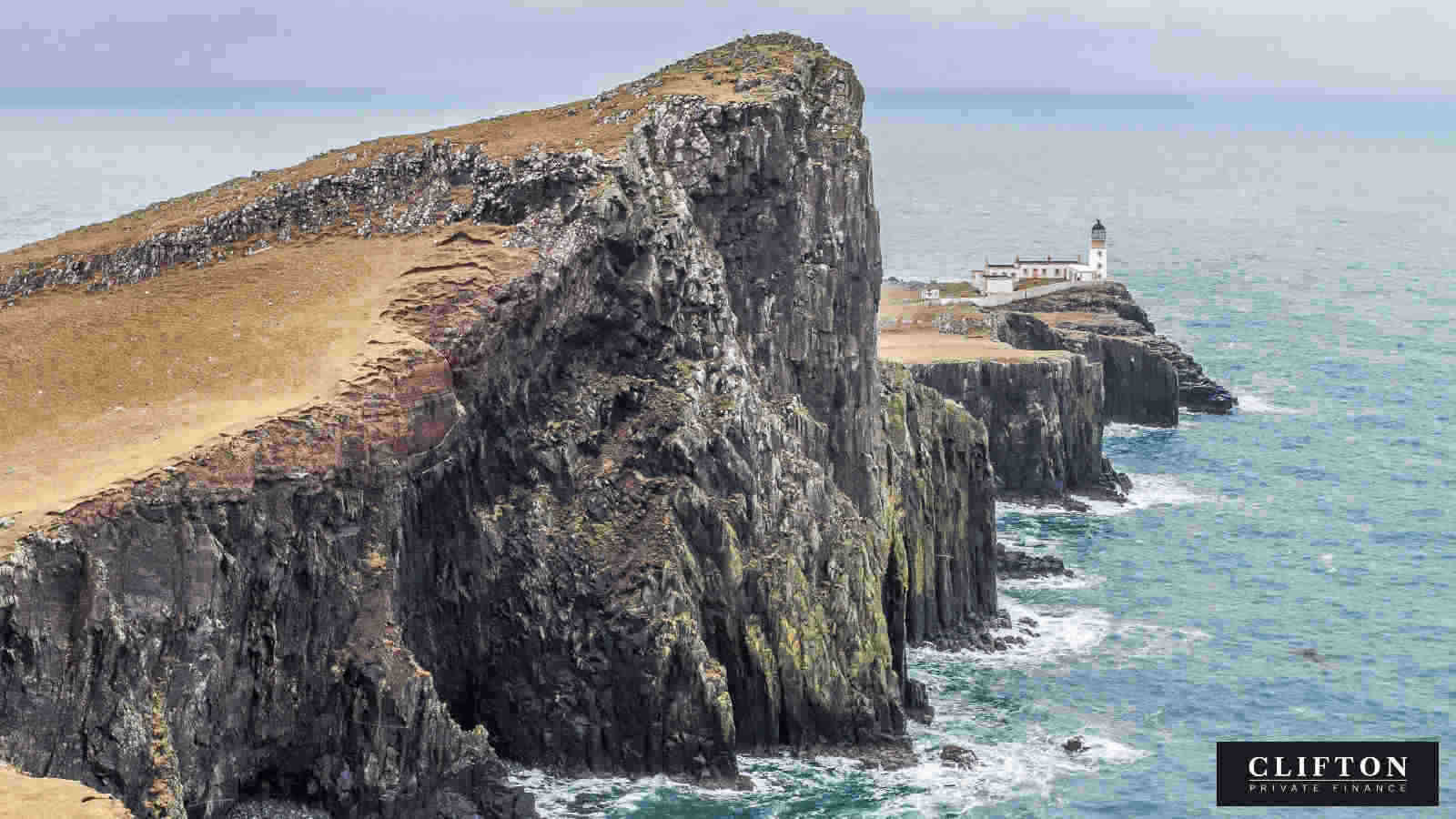 Finding the right finance for a project is one of the main challenges that property developers face - and not least for entrepreneurial property owners on the Isle of Wight.
Mainstream lenders can be notoriously conservative, and the width of the Solent is enough to deter many of them for putting their money behind opportunities on the island.
The good news is that there are private banks and specialist lenders who take a bespoke approach to their investment decisions, who are happy to consider building and refurbishment projects on the Isle of Wight.
Because they're smaller and not set up to provide hands-on client support, most of them are accessible only via broker intermediaries - such as Clifton Private Finance - who will be able to evaluate the borrowing options available to you from the full range of lenders, and tailor your loan application to the finance provider whose criteria match your needs.

What kind of property development finance do you need?
This is a specialist area of finance, with the terms of different types of lending tailored to different types of project, and borrower.
Bridging finance
Bridging finance is one of the most commonly used options for funding property development and refurbishment projects as it offers a fast, flexible way to source funding.
Bridging loans are a type of short term finance which offers a temporary solution when other types of funding are not available or appropriate. This type of finance can be used to bridge the gap when there is a shortfall in funding.
Bridging loans are becoming an increasingly popular tool for property developers as they may:
Provide finance from £100,000 to £25m
Be secured within 5 to 7 working days
Have terms of finance from 1 to 36 months
Contribute up to 75% of the cost of the property
Supply up to 70% of the Gross Development Value
Bridging loans can be secured by both new developers and experienced developers, which enables more people to access the funds they need to begin developing properties.
Bridging loans can be secured on property or on development sites, which makes them a popular method of finance for:
Property development
Property renovation
Property conversion
Property refurbishments

It is commonplace to have the option to 'roll up' a bridging loan's interest to pay at the end of the term of finance. This may be convenient for developers as they can avoid monthly interest payments, which frees up their funds to spend on the project.
When using bridging finance for property development, a lender will require an "exit strategy" to be put in place. This means agreeing with the lender exactly how the loan will be repaid within the term of finance.
Your exit strategy will depend on your type of property development and set of circumstances, but some examples include taking out a residential, commercial or buy-to-let mortgage, selling the finished property or selling other property from your development portfolio to cover the repayment.
Bridging loans are normally only available from private banks and specialist lenders. Many bridging loan lenders usually do not deal with the general public. To access a bridging loan in the Isle of Wight, it is advisable to contact a specialist property finance broker with full access to the financial market.

Development finance
If you're an experienced property developer with a strong portfolio illustrating successful projects, you may be able to access up to 100% of the cost of a property development. With 100% development finance it is possible to obtain the full funding required for both the purchase of the property and the construction costs. This allows you to access the full costs of your development and use some of your personal capital to start other projects.
100% development finance is a popular method of finance for:
Property development
Property renovation
Property conversions
Property refurbishments
It is possible for first-time developers to access funding for a ground-up development, if they have sufficient equity in the project, and an experienced team behind them. This London project is on a similar scale to many of the residential property opportunities in Cowes, Ryde, Ventor or Shanklin:
£1.5M to finance first-time ground-up redevelopment
Our clients planned to demolish, rebuild and sell their six-bedroom family home, increasing the value of the property from £2.2M to £5.2M.
It's unusual for regulated development lending to be offered to first-time developers on a single-unit project of this scale. But their application was strengthened by having an experienced project manager and a fixed-price, fixed-term build contract. Read more »
Joint ventures
If you don't have an established track record as a property developer it's unlikely you'll be able to access 100% development finance for your project, but there are lenders who'll be willing to work with you if you enter into a joint venture with an experienced partner.
A joint venture is where two or more developers pool their resources to have sufficient funding to complete a project. Joint ventures are extremely useful for inexperienced developers: the ability to access finance for their first project opens the door to more profitable sole-developer finance in the future.

Development exit finance
For any property developer finding a way to get the most out of a budget is paramount. One way of maximising a budget is to make sure you have the best possible interest rates on your property finance.
Development exit finance enables property developers to switch to a lower cost loan in the middle of their term of finance. Developers often use development exit finance if they are approaching the end of their term and are not in a position to repay the full loan or as a method to access lower interest rates. This ultimately means they can maximise their return on the project.
The big issues to consider when you're looking for development finance
Most property developers face similar issues when considering the viability of their projects. Recruiting the right finance broker as part of your team will ease your access to the most affordable and flexible type of finance you need, and reduce the stress in this arear of the setup.
1 Is the property mortgageable?
Traditional lenders are not willing to provide finance for a property that they deem unmortgageable. In the eyes of high street lenders, a property is unmortgageable if the value is too low (usually under £40,000) or it is uninhabitable (i.e does not have a functioning bathroom or kitchen).

Bridging loans offer a well suited solution for financing the purchase of an unmortgageable property. This is because bridging finance lenders usually look at your ability to repay the loan through a well devised exit strategy. If you are looking to purchase an unmortgageable property in the Isle of Wight with the view to developing it and selling it on, then a bridging loan may be an option for you.
2 How much is your finance going to cost?
High and frequent interest repayments can hinder the progress of a property development.
Both bridging loans and 100% development finance usually come with the option to release enough funding at the right time, which may control of level of interest paid on the loan and help minimise the effect of interest payments on your project.
Bridging loans also have the ability to 'roll up' interest to pay it at the end of the term. This may help you avoid making monthly interest payments that cut into your property development budget.
3 Will you be able to borrow enough?
Not having enough money or running out of budget can stop a property development dead in its tracks.
If you can't secure all the necessary funding required for your project, or you're faced with unforeseeable costs during the development then a bridging loan may be a solution.
Bridging loans can be secured on more than one property, meaning you can raise capital against your home or any other property you own. This can allow you to quickly raise the extra money you need to keep your project on track.
Contact us to access property development finance on the Isle of Wight
A more limited field of willing lenders can increase your finance costs and have a major impact on profitability.
This is a specialist area of finance and you don't want to end up paying more than you need to, or to be constrained by unduly restrictive loan terms.
Call us to to arrange a discussion with one of development finance experts. We'll take the time to understand what you're hoping to achieve and can propose the type of finance that will suit your circumstances:
More details of our property development finance service
And if you've found this blog useful, do share it: