Back to top
Our comprehensive wealth management services cater to individuals with complex financial needs, ensuring tailored strategies for every aspect of your wealth:
Discover how Clifton Private Finance can elevate your wealth management experience, offering bespoke solutions every step of the way.
Investment Management Advice
At Clifton Private Finance, we can introduce you to investment management advice that aligns with the aspirations and risk appetites of our distinguished clientele.
Our service draws from a global perspective while maintaining a focus on the nuances of the British financial landscape.
We recognise that each investor's journey is unique—our partners are dedicated to constructing personalised portfolios that resonate with your long-term objectives and personal ethos.
The service:
A comprehensive evaluation of your current financial position, aspirations, and the level of involvement you desire in the management of your investments.
Asset allocation & diversification strategies.
Balance between growth and security.
Tax-efficiency for complex wealth and income portfolios
Expertise spanning across funds, equities, bonds, alternative investments, and property, ensuring a robust and responsive portfolio that can adapt to market changes and personal circumstances.
Estate Planning and Inheritance Tax Advice
Connect with STEP-qualified advisors who cover all aspects of estate planning, from the drafting of wills to the strategic structuring of assets to minimise inheritance tax liabilities.
We acknowledge that estate planning can be a sensitive subject, and our service approaches each conversation with empathy and understanding. Time is taken to understand your family dynamics, business interests, and philanthropic aspirations, ensuring that every aspect of your legacy is addressed.
We work collaboratively with solicitors and other professionals to ensure that every element of your estate plan is water-tight.
Tax Planning and Trust Advice
Our tax planning and trust advice service is anchored in a deep understanding of the ever-evolving tax landscape. We cater to sophisticated clients who require bespoke solutions for their complex financial structures, from UK tax legislation to advising on international tax implications for our global clients.
The approach is holistic and forward-thinking - a thorough understanding of your financial situation is gained, including your income streams, investments, and any cross-border considerations. And there is a particular emphasis on the use of trusts and other legal structures to optimise your tax position where applicable, ensuring that your wealth is preserved for current and future generations.
We also work closely with legal experts to ensure that your trust arrangements are robust, flexible, and tailored to your unique circumstances.
Retirement Planning Advice
At Clifton Private Finance, our retirement planning service is centred around creating a future that is as rewarding as your career has been. The approach is to craft a retirement strategy that aligns with your life's aspirations, providing financial security and the freedom to pursue your passions.
All aspects of your financial picture are taken into account, including your current assets, projected income streams, and lifestyle preferences, to create a robust retirement plan.
Evaluation of your existing pension arrangements and suggestions for improvements or alternatives where necessary.
The aim is to maximise your pension benefits, ensuring a steady and reliable income throughout your retirement years.
In addition to pension planning, other critical retirement concerns such as healthcare costs, long-term care planning, and estate preservation are addressed.
Pension Review Advice
The pension review advice service we provide is an integral part of our commitment to ensuring your financial stability and comfort in retirement.
Evaluation of your pension's performance, fees, and investment strategy, comparing it against your retirement objectives and risk tolerance.
Work with a skilled team in identifying areas where your pension could be more efficient, whether it's through consolidation of multiple pension pots, adjusting investment strategies, exploring alternative pension schemes, or utilising your tax-free contributions and carry forward allowance.
Court of Protection Advice
We recognise the sensitive nature of managing affairs for individuals who are unable to make decisions for themselves due to incapacity. We offer a service that combines legal acumen with empathy, ensuring the best interests of the vulnerable are always at the forefront.
Advisors work closely with families, solicitors, and healthcare professionals to provide a coordinated approach that respects the dignity and needs of the individual.
Their role also extends to managing investments, property, and ongoing expenses, ensuring that the individual's assets are preserved and utilised in their best interest.
Can also provide regular accounting and reporting to the Court of Protection, maintaining transparency and accountability.
The advisors we work with understand the weight of responsibility that comes with Court of Protection matters.
Financial Advice for Medical Professionals
We offer specialised financial advice services to medical professionals, recognising the unique challenges and opportunities inherent in the healthcare sector. The approach is to provide bespoke financial strategies that cater to the specific needs of doctors, surgeons, and other medical practitioners.
Connect with advisors who understand that medical professionals often have complex income structures, including NHS pensions, private practice earnings, and consultancy fees.
With a particular focus on:
The transition from NHS service to private practice and the impact on pension entitlements.
Returning From Overseas Financial Advice
With our experience in the expat advisory market, we connect clients to financial advice tailored to expats returning from overseas.
Your overall financial picture is analysed, including assets, investments, and liabilities held both in the UK and abroad.
With a particular focus on the complexities of cross-border taxation, foreign investments, and currency fluctuations.
Receive strategic advice to mitigate tax liabilities and maximise the benefits of your international exposure.
Guidance on transferring pensions and investments, ensuring compliance with UK regulation.
And a view of your estate planning considerations, ensuring that your global assets are integrated into your UK estate plan efficiently.
Our service incorporates the nuances of establishing a financial base in the UK, including property purchase, schooling costs for children, and establishing a new network of professional advisors.
It is crucial to have any investment portfolios, specifically Personal Portfolio Bonds (PPBs) you have invested in overseas looked at by a financial advisor specialising in returning expats. If left unchecked, some of these investments can incur serious tax charges from HMRC. Read more about PPBs, structured notes and tax for returning expats.
Protection Advice
We offer a comprehensive protection service through partners to secure your financial well-being against unforeseen circumstances.
The approach typically begins with an analysis of your financial situation and potential vulnerabilities:
Your income
Dependents
Liabilities
Lifestyle
Goals and ambitions
Recommendations are tailored to your specific needs, ensuring that you have the right cover in place to protect against life's uncertainties.
You will receive ongoing advice and support, ensuring that your protection strategy evolves in line with your changing circumstances.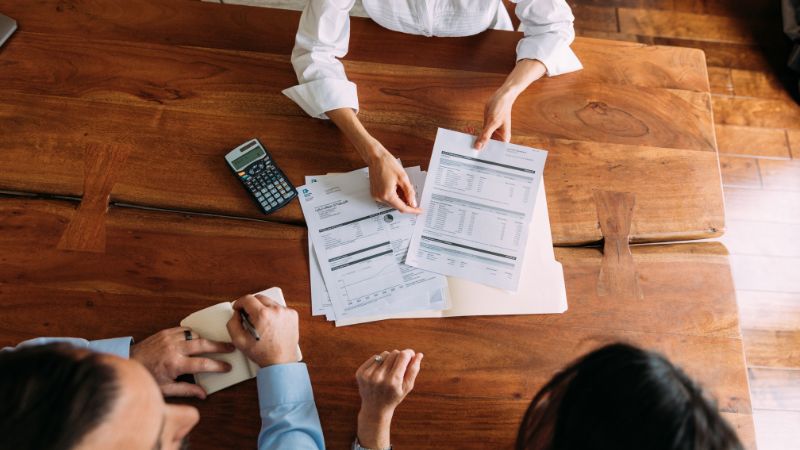 Business Protection Advice
We also offer a comprehensive business protection advice service, safeguarding your business against potential financial risks and ensuring its continuity and success.
This includes a thorough assessment of your business's financial health and potential vulnerabilities, and advice on a range of protection solutions tailored to your business's unique needs, including:
Key person insurance
Shareholder protection
Business loan protection
Corporate health insurance
With an understanding that each business has its unique challenges and opportunities, advisors work closely with you to understand your business model, industry-specific risks, and long-term objectives.
Get in Touch
If you have any questions about our services or want to start making things happen please contact us