Categories
How to get a refurbishment mortgage
01-April-2019
01-April-2019 4:00
in Bridging
by Jennifer Stevenson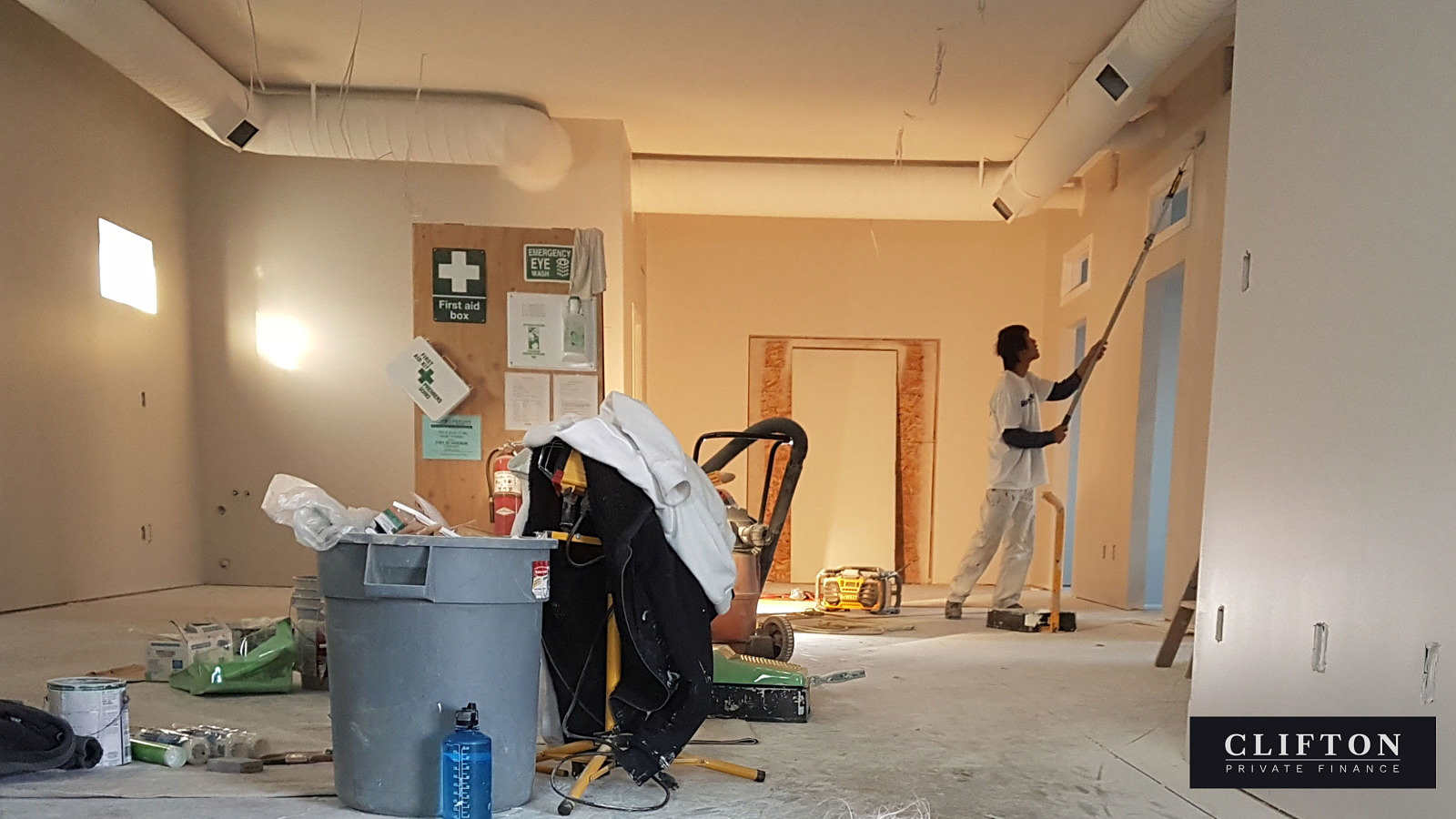 Are you looking for a loan to buy a property that needs major renovations: either to sell on, let out, or to live in yourself? Standard mortgages won't cover extensive building works. Here's our guide to the right kind of finance you need.
1 I've found a home that needs refurbishment before we can move in
It could be the house of your dreams but… it needs work:
It's in the location you want, but you need to add space.
You want to build up into the roof to gain a bedroom or studio.
Or dig down into the basement to get more living room.
Or it's currently unmortgageable because it doesn't have a functioning kitchen and bathroom, and heating / hot water.
If the work is structural, or a property doesn't satisfy a bank or building society's definition of "mortgageable" you'll need to look beyond the high street for finance. You'd be well-advised to talk to an independent mortgage broker to find out what your alternatives are. The best solution may be short-term property finance in the form of a bridging loan.
If you've built up substantial equity in the home you currently own, a bridging loan might be structured to repay your current mortgage and give you the additional funds to purchase and pay for the building works on your future home before you move in.
First or second-charge borrowing
This would be a first-charge bridging loan (see below), which would be repaid by the sale of your current house and / or a long-term mortgage taken out on your new home when the renovations are complete.
Or it may be more cost-effective to take out a loan just for the additional funds you need for the house purchase and renovation work, leaving your original mortgage on your current home intact. This would be a second-charge bridge, so-called because the lender takes second place behind your original mortgage for the repayment of funds.
In recognition of their increased risk in the case of default, the interest rates on second-charge lending are higher – but you would be paying it on a smaller total borrowing.
An experienced broker can propose a number of loan scenarios for you, but they will all be regulated loans in this instance because your own home is used as security (see below).
2 I'm buying a run-down investment property that needs a lot of work – to rent out, or sell on
If the property needs extensive work before it's mortgageable, a short-term refurbishment or bridging loan will be your solution.
Or you may be planning to buy cheaply at auction, when there won't be time to arrange a mortgage before full payment is due. Again a bridging loan can fund the purchase until a mortgage can be put in place.
And if a property costs less than £50,000 it is usually considered "unmortgageable."
Whether you're planning to rent out, or sell on, if the loan isn't secured against the home you (or a family member) live in, it will be an unregulated loan (more details below), which can offer more flexibility for borrowers.
3 My investment property needs major refurbishment works
A mortgage broker will advise you on the type of loan that will suit your project best, depending on the scale of work you need to undertake. It is possible to get a short-term mortgage on a property that's uninhabitable, but you need to know what you're looking for:
A light redevelopment/refurbishment loan is for non-structural, largely decorative work to a property, which doesn't require planning permission or have to comply with building regulations (such as upgrading bathrooms and kitchens and replacing floor-coverings). If you can keep the time-scale of the renovations tight, bridging finance will work well for you.
A heavy refurbishment loan is designed for projects where the total cost will be more than 15% of the value of the property and it involvesmajor structural changes, including altering internal supporting walls or building on an extension. For more extensive work, and allowing time for planning approvals, you will need bridging finance running for longer than the standard maximum of 12 months. Most lenders can offer up to 18 months, and some will lend for up to 36 months.
Flexible draw-down development finance is available for major projects, allowing you to draw down funds as and when you need them, so you're only paying interest on the funding you've accessed.
Read our Bridging loan FAQs
How is a refurbishment mortgage different to a standard mortgage?
There are some distinctive features of this kind of short-term finance:
It's in the name: these loans are available for maximum of 12 months if you're borrowing against your own home, or up to 18 months (and sometimes longer) for lending against an investment property.
You need to have a clear "exit" strategy agreed with your lender.
This can be a "closed bridge" when the date of the exit is already known (for example, the completion date for the sale of a property which will pay off the loan has already been agreed).
Or it can be an "open bridge" (where the exit strategy is agreed but it's dependent on factors such as the completion of works).
More about How long is a bridging loan for?
The advantages of short-term mortgage finance
Bridging lenders can usually act faster than high street banks or building societies in granting mortgages: in exceptional circumstances, for funding an investment property,you may be able to get funding agreed within days.
The kind of lenders who specialise in short-term finance are usually more flexible: about the types of properties they're willing to lend against, and about your personal financial circumstances.
More about How fast can I get a bridging loan?
What kind of refurbishment loan will you need?
The most important distinction is whether this kind of loan will be regulated by the Financial Conduct Authority (FCA), or unregulated:
Regulated short-term finance
Bridging loans taken out against a home are regulated, to give you greater protection because this is your own home (or the home of a family member).
A regulated bridging loan can only be for a maximum of 12 months, and you won't be required to pay the interest on the loan each month – because it's assumed you're already stretched paying for your mortgage.
Instead, the interest must be "rolled up" into the loan, and will be repaid at the end when the total loan is repaid by your exit strategy.
This means you need to subtract the total possible compounded interest from your maximum loan amount to know how much you will have available to fund your building works.
Unregulated short-term finance
Refurbishment / renovations loans taken out against an investment property are unregulated (because your own home isn't at risk).
Lenders can be more flexible in the terms they offer: the loan may extend for 18 months or even longer.
They may require a smaller deposit = you can borrow more.
If you have sufficient cash flow you can opt to pay the interest monthly rather than rolled up, avoiding the added compound cost, and leaving more funds available to you from the total loan amount for your building works.
More about How to get development exit finance as your building project nears completion
How much can I borrow on a refurbishment mortgage?
Your maximum loan amount available will depend on the property and your financial circumstances. An experienced broker will be able to look at ways to leverage your assets to maximise the funds available to you most affordably, but you can check our ready-reckoner first:

Contact Clifton Private Finance
Have an in-depth discussion with one of our bridging loan specialists about the finance you need for your refurbishment project: