Categories
Bridging Loans: How Much Can I Borrow?
24-February-2023
24-February-2023 11:50
in Bridging
by Admin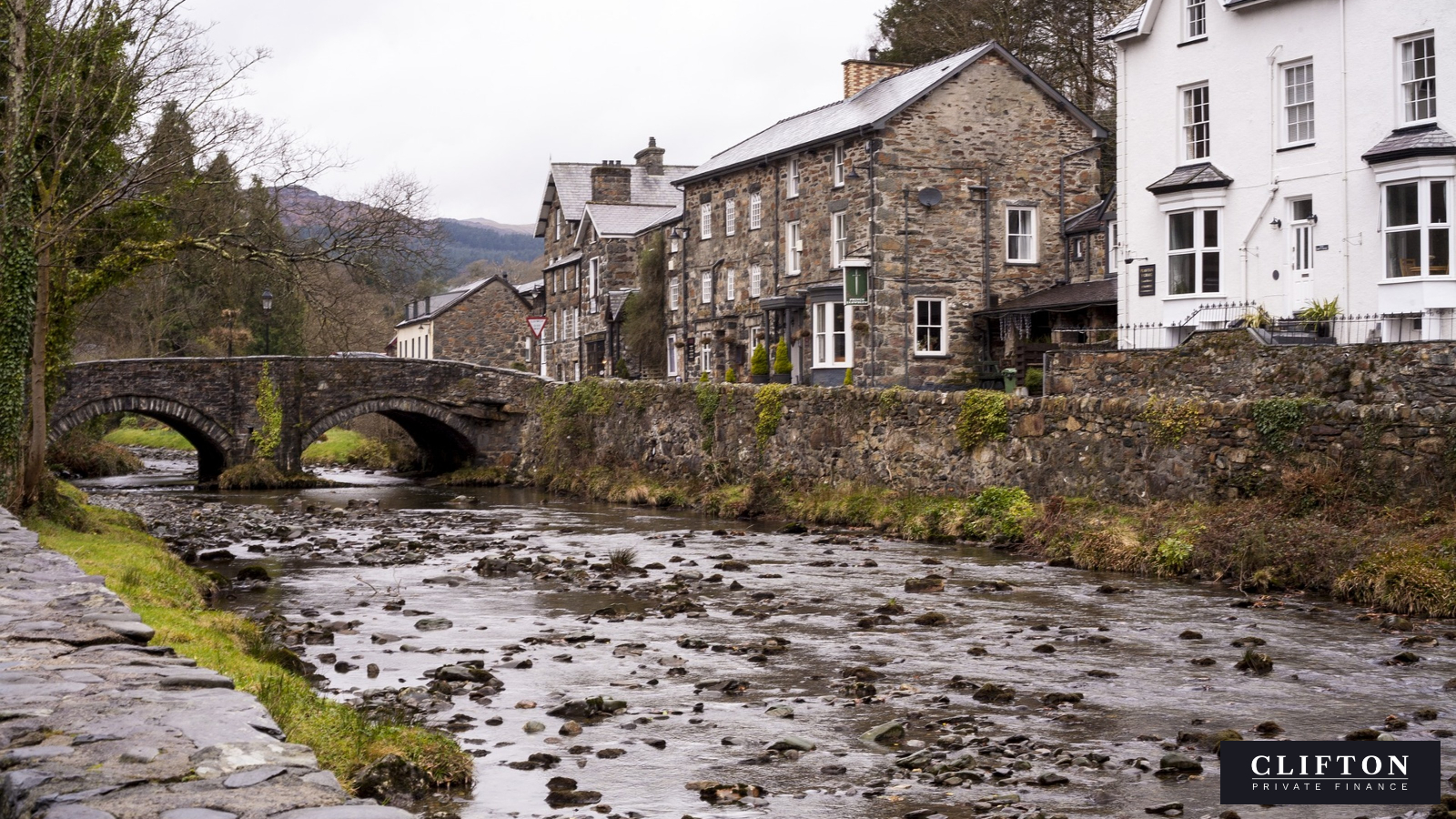 How much Can you borrow with a bridging loan? Do you need a short-term finance solution to inject cash quickly without the waiting time of traditional longer-term borrowing?
Short-term finance such as bridging loans can be a very helpful form of finance for the right borrower, depending on your circumstances.
They can solve time-sensitive property purchases such as properties bought at auction, unmortgageable properties or gaps in finance when upsizing or downsizing.
The amount you can borrow is dictated by your current situation and relies on multiple different factors.
Written by: Sam O'Neill & Sam Hodgson

What determines much you can borrow with a bridging loan:
1. Your lender
This is the key area where advisors like us make a difference.
Our guys have access to private and specialist lenders not available to walk-up members of the public. The general public will not know about them, and because lenders are quite small, they don't have customer service departments so aren't set up to deal with direct approaches.
Plus, there are a lot of lenders out there offering bridging loans. There isn't a UCAS system for getting offers on a bridging loan application – you have to approach each lender individually, give them the information their application process requires, and then wait to see if it suits their criteria.
And that will take you, as an individual customer, a fair bit of time. And while you're waiting for their answer you're wasting time.
A good broker has all the criteria for all the different types of lenders across the market right there in front of them. They know who will consider your application and will take it right to them.
The wrong lender won't consider your application so favourably – they'll offer you less because they're more concerned about this type of risk. Or they'll turn you down.
2. Your financial circumstances
Our experienced, well-connected brokers will know which lenders will take a more generous view of tight financial circumstances, or a less-than perfect credit score.
You might think that a broker couldn't actually improve your financial circumstances, but you'd be surprised. Our brokers advise clients on how to tidy up their credit scores and how to get outdated adverse credit issues fixed.
They will also come up with solutions you might not have considered, such as securing the lending against more than one property to increase the amount you can borrow.
3. The valuation of your asset by the lender
The value of your property will generally directly affect how much you can borrow.
Obviously there is not much we can do regarding the value of your assets, but we can help by recommending a lender who would do a drive by/desktop valuation, which would certainly speed up the application process – although, this is usually only considered when you're not asking for a high LTV on the property.
4. Loan to value (LTV) ratio
This is decided by the value of your property. But our team know the LTVs that will be applied by all the lenders they can take your application to. The bigger the deposit for your bridging loan you can put down, the better.
5. Location of your property
How much you can borrow depends the location of your property. Isolated rural properties, for example, may not have a big pool of potential buyers if everything goes pear-shaped and the lender needs to sell your property to regain their investment)
For example, properties in Scotland north of the Edinburgh-Glasgow belt can sometimes be a challenge, and likewise Northern Ireland. But our brokers will know which lenders might consider it, and how to present an application in the most positive light.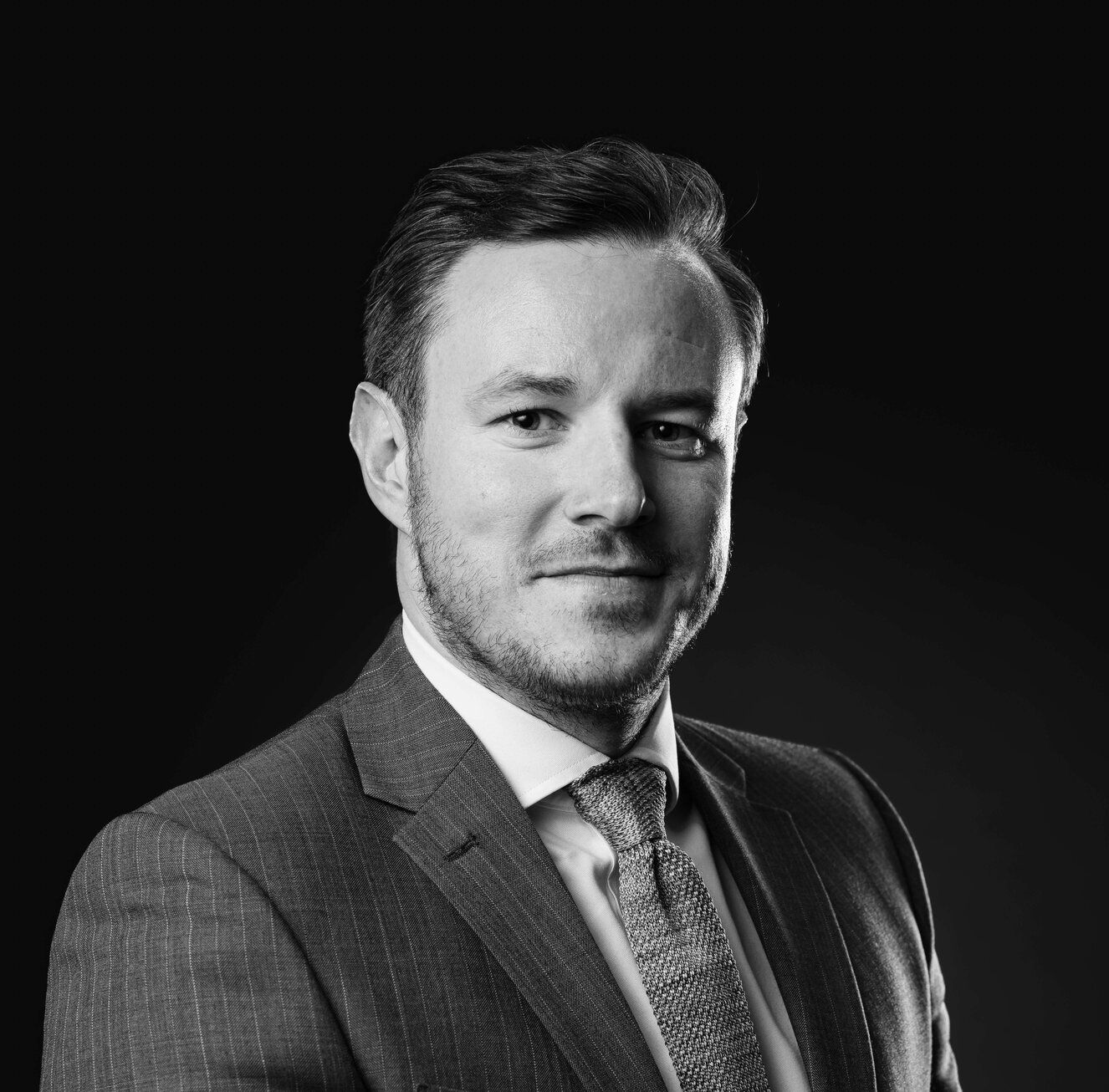 Sam O'Neill
Head of Bridging
Let us do all the hard work of finding the right bridging lender for your circumstances.
We secure bridging finance for applications of all types, and we negotiate competitive lending to meet your needs and timescale.
Are there limits?
Generally speaking, £25,000 is the starting point from which a bridging loan would be an appropriate form of finance.
If you are looking for a loan lower than this, then you may want to look at other forms of borrowing, such as a personal loan.
There are no upper limits on the amount of money you can borrow through bridging. The cap on your borrowing will be set by your situation and the lender involved. In some cases, very experienced developers are able to borrow 100% of their development costs as a bridging loan.
The amount you will be able to borrow depends on various factors, including the type of property, your intention for the property, and the value of your available assets.

What can I borrow against?
Typically, the more you have in terms of property assets, then the more you can borrow.
If you are securing your loan against multiple properties then this will impact how much you can borrow – the greater the value of the assets, the more that you can borrow. The equity you have in each of these properties is very important - the more equity you have in your properties, the more you can borrow.
You do not necessarily have to already own a property in order to get a bridging loan.
Bricks and mortar assets are not the only kind considered by various lenders in bridge borrowing. Other high-value assets can also be used as security such as investment portfolios, pension, fine jewellery, fine art and high value cars. In order for these to be considered as security when applying for a bridging loan, but these must be valued at £1M+.
How can we help?
Once you get in contact with us, one of our experienced brokers will talk you through the process of getting a bridging loan and discuss the details of your case.
Once we have those details, we are able to make a judgement call on how much you can expect to be able to borrow from the right lender for you.
We have access to a large range of leading UK lenders, including many lenders which would not be available to borrowers directly. This means you will have more choice of finding the right lender for your case.
Our calculator will ask you to put in various details such as:
The loan amount required
Your ideal term length
How many properties you can use as security
The value and mortgage of this property
The monthly interest rate
Our calculator will then generate an indicative quote which will give you a general idea of how much you could be looking at borrowing – but a machine can only do so much; our brokers have far more experience and knowledge.
We have helped many high net worth clients cross the bridge in their finance needs. Read through our wealth of case studies to see if we have dealt with a situation similar to yours.
What if I've already had a bridging loan?
We can arrange re-bridging in the instance that you are not going to execute your exit strategy as originally planned. This could happen for a number of reasons, for example should you not be able to find a buyer for you home within the agreed loan term, as originally hoped. If you are in a similar situation, get in contact with our knowlegable team who can help you cross this bridge.
Contact Clifton Private Finance
Talk to one of our specialist expat mortgage brokers to discuss your finance requirements. Call:
FAQs
Yes, a valuation is typically required for a bridging loan in the UK.

Since bridging loans are often secured against a property or other valuable assets, lenders will want to assess the market value of the property being used as security. This helps the lender determine how much deposit they want you to provide based on the value and condition of the property.

You can borrow up to £25m with bridging finance, but it's typically capped at about 80% of the value of the property you're using as security.

It's important to note that different lenders have varying policies and criteria regarding the maximum loan amounts they offer for bridging finance. Some lenders have a maximum limit of over £1 million, while others may specialize in smaller loan amounts.

Additionally, the terms and conditions of the loan, including interest rates and fees, should also be taken into consideration when determining the overall affordability of the bridging loan.

Yes, you typically need a 20-40% deposit for a bridging loan.

It can be possible to get a bridging loan without a deposit (a 100% bridging loan), but you'll need other assets in the background to secure the loan against, and more stringent criteria and higher costs could apply.

Yes, it is possible to get a 100% bridging loan (also known as a 100% LTV bridging loan), but it is rare. This means that you won't need to put down a deposit and can borrow the full value of your property.

However, the criteria for these loans can be hard to meet, and you'll need to provide additional assets as security for your loan.

Interest rates and fees can also be higher to compensate.

While using bridging finance doesn't technically make you a cash-buyer, it can allow you to act like one.

Mortgages take months to process, often leading to an 'onward chain' where all parties involved need to wait for funds to be transferred.

Bridging finance can usually be accessed a lot quicker than mortgages so you can bypass the onward chain, giving you an advantage over other buyers and being attractive to sellers.

Bridging loans typically have a term of 12 months, but some lenders are willing to stretch their terms to 18 months, or even 2 –3 years depending on the case.

Terms longer than 2 years will usually only be considered for specific cases.

Yes, you can use a bridging loan to pay Stamp Duty.

This amount could be covered by a bridging loan, providing you have a way to repay the additional borrowing amount to your lender.

Yes, bridging loans are safe when they're used in the right circumstances with a solid repayment strategy. However, we recommend speaking to a qualified advisor, like our brokers at Clifton Private Finance, before you take out a product.

The main factors to consider with bridging finance are that the full loan amount will usually need to be repaid within a year, and like a mortgage, it is secured against a property as collateral.

This means that in the case that you aren't able to repay your bridging loan, your property would be at risk of repossession.

But with a watertight exit strategy, bridging finance can be an efficient way to secure property quickly.

Bridging loans are designed to be short-term so there's no maximum age limit when applying for a bridging loan. This does depend on the lender, as some bridging lenders do have an upper age limit, but there are lenders on the market who offer bridging loans for borrowers aged 70 and over.

Bridging loan interest rates usually range between 0.45% - 2% per month, depending on the case and the market rate.

Unlike mortgage interest rates, bridging loan interest is calculated monthly instead of yearly.

This is because bridging loans are short-term and, in many cases, repaid within a year. Bridging loans can be arranged without early repayment penalties, so interest is calculated monthly to ensure you only pay interest on the months you have the loan for.

Unfortunately, mainstream banks in the UK don't offer bridging loans.

This means that if you're looking for a bridging loan, you won't be able to get one using a lender you'd find on the high street.

There are a variety of specialist lenders that offer bridging loans, but because these lenders are smaller and more niche, you may need a bridging broker to access them.

Banks typically charge two main fees when taking out a bridging loan – arrangement fees and interest.

But there are other costs to consider such as valuation fees, broker fees and administration fees.

Costs can vary from lender to lender, and will also depend on what your bridging loan is for (e.g., residential or commercial purposes.)

Arrangement fees are what the lender charges you to take out the loan and can range between 1.5 - 3% of your overall loan. Bridging loan interest, on the other hand, is calculated monthly. This can catch borrowers out who may be expecting an Annual Percentage Rate (APR) like with a mortgage.

Yes, you can convert a bridging loan to a mortgage through refinancing, and it is common among borrowers who use bridging finance to buy residential properties.

However, whether or not you'll be able to refinance to a mortgage is dependent on your financial circumstances, the lender, and the property you're planning to buy.

It's important to be sure that refinancing is a viable repayment option before you take out a bridging loan on a residential property.

Yes, bridging loans are typically more expensive than mortgages.

Bridging loan interest rates can be much higher than a mortgage, and are calculated and displayed as monthly rates instead of the usual annual percentage rate (APR) that you'll see on a mortgage.

However, bridging loans are a short-term solution, and you'll only pay interest on the months you've borrowed money for – and you can repay early without any charges (for most loans).

There are many circumstances where bridging loans are an affordable option and a means to an end - for borrowers that need to finance a property purchase quickly, it may be the only option available.

The two most common ways to pay a bridging loan are to sell a property or refinance to a mortgage.

You may also need to 'service' the loan through the term, which means paying the interest monthly. However, you can opt to 'roll up' your bridging interest to be repaid at the end along with the capital.

There are also other ways to repay a bridging loan, such as selling a business or even using money from an inheritance.

The method in which you pay your bridging loan can be flexible, just as long as it is clear in your application that you have a surefire way to repay your loan when the terms are up.

In most cases, a bridging loan will require a minimum deposit of 25%. However, the minimum can vary depending on the lender and the specific circumstances of the loan itself.

Generally, bridging loans are secured against a property or other valuable assets, and the deposit required is often expressed as a percentage of the property's value, known as the loan-to-value ratio.

In some cases, 0% deposit bridging loans are an option, but only if you have other property or assets in the background to provide additional security.

No, typically, you'll repay a bridging loan in one chunk at the end of the loan term. Bridging loans are a form of short-term finance and will usually need to be repaid within 12 months, but there can be room for flexibility.

In some cases, borrowers may be required to make monthly interest payments. This means that each month, you would pay the interest accrued on the loan amount while the principal amount remains outstanding until the end of the loan term.

But usually, the interest is "rolled up" or added to the loan balance and paid with the rest of the loan at the end of the term. This option can help protect your cashflow so you can spend it on moving costs or refurbishments, for example.

Bridging loans can be arranged in as little as 7 working days.

However, it depends on the complexity of the bridge loan and your specific circumstances. It may also be more expensive for you to rush an urgent application through – but not impossible.

Bridging loans are a popular option for borrowers who are under time constraints, such as buying a property at auction or breaking a chain.

The key factors lenders tend to consider are:

Security - Bridging finance is usually secured against property or other valuable assets. Lenders will assess the value and marketability of your security.

Exit Strategy - Lenders will want to understand how you plan to repay your bridging loan. In most cases, this is selling your old property, selling the new property (flipping), or refinancing with a long-term mortgage.

Loan-to-Value (LTV) Ratio - Lenders consider the loan amount compared to the value of the property being used as security as a percentage. The LTV ratio can vary, but most lenders will have a maximum of 60-80% LTV.

Remember, the criteria for obtaining bridging finance in the UK can vary depending on the lender and your circumstances.