Categories
Hot Property: The Top 5 UK Investment Hotspots For The Smart Money in 2018
21-September-2018
21-September-2018 17:49
in News
by Jennifer Stevenson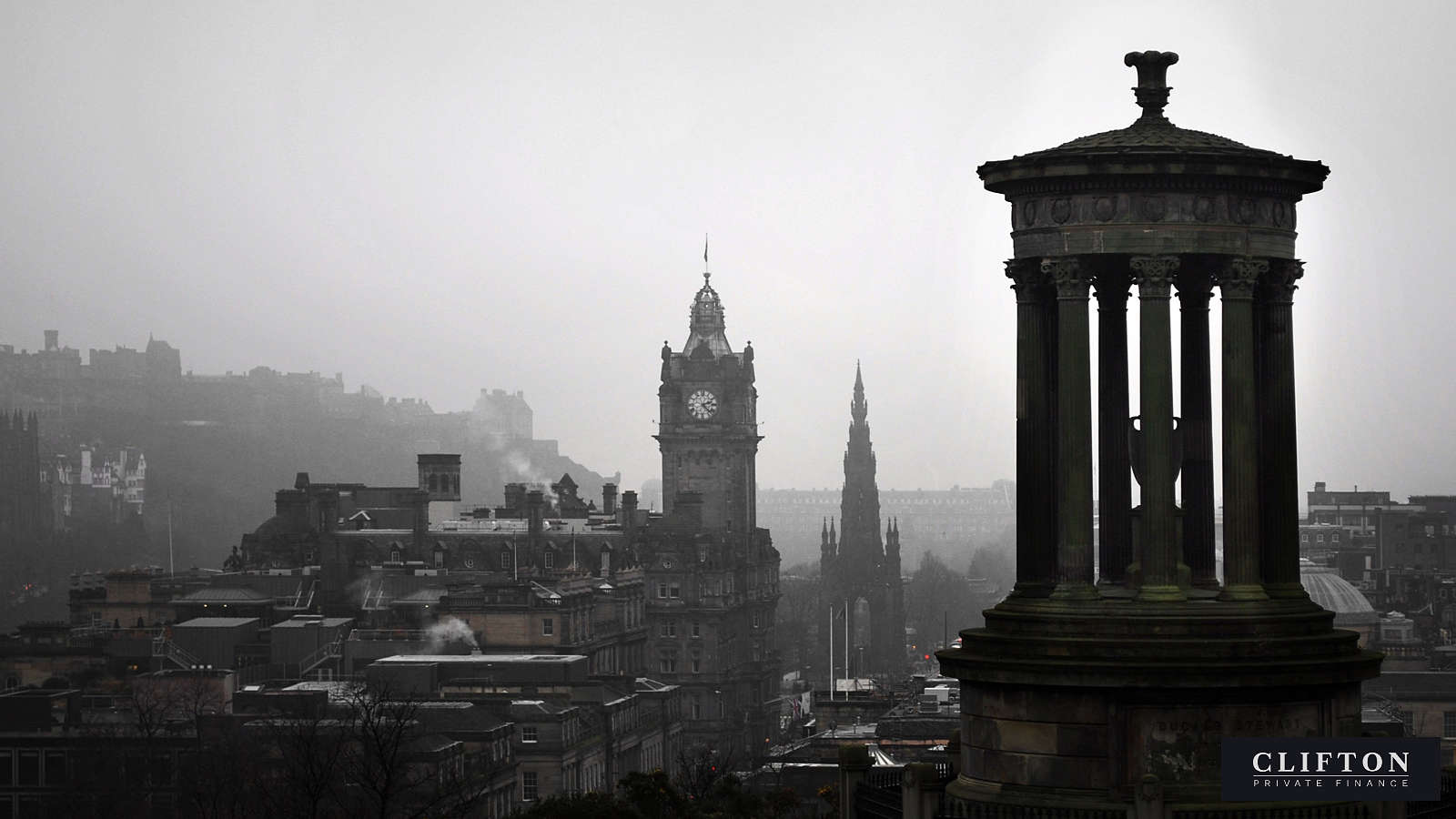 Investors and developers – re-programme your satnav and head north to make money, according to Property Week's Hot Housing Index 2018. Towns and cities in the north of England and Scotland are the places that people want to live and work: they're safe, there's strong employment, and they have good amenities.
But most of all, they're affordable.
That's not to say buy-to-let investors and developers are going to find rock-bottom bargains. The word has got about, and these places are popular. But on the map of the UK these are the locations that offer the winning combination of desirability.
In the top-50 rankings, London (Wandsworth) only makes it in at number 23, with the lowest-possible affordability rating. No surprises there.
Bath is just outside the top five, in the number six slot. Glasgow ranks 13th, just above Leeds and York, and hipster Brighton is number 17.
But the winner is….
1 Edinburgh
Scotland's capital, the "Athens of the North" (or Auld Reekie – take your pick) comes out with top score for the second year running.
Which may come as a surprise to those familiar with the top-ticket prices in the New Town, Stockbridge and Morningside. And the capital does only score a C on Property Week's Affordability Index.
But Edinburgh's consistently high scores across all the desirability criteria, including crime ratings, earn the top spot. Plus with six universities in the Edinburgh City Region, not to mention Edinburgh College and the School of Art, it has a young population that's highly mobile, boosting the private rental sector (PRS) and build-to-rent (BTR) developments.
2 Aberdeen
The affordability of housing in Scotland's third city has moved it up two places in the rankings this year.
Again, hard to believe with a lot of cashed-up university students hiking up rents and house prices. Aberdeen is one of the most expensive places to live in Scotland, but relative to the average income of its residents (remember those North Sea oil revenues), the city is still relatively affordable.
3 Greater Bristol
The South Gloucestershire district immediately north of Bristol is the highest-ranking non-urban location in the UK.
It's well-connected, but outranks Bristol city centre for affordability and seems to combine city amenities and suburban / rural life for renters and buyers.
4 Devizes
The picturesque Wiltshire market town hangs on firmly to its fourth place in the rankings. People want to live here.
It didn't score well on the newly-introduced crime index, but that was outweighed by employment levels. Even with employment up nation-wide, in this prosperous part of the country, Devizes moved up a level.
5 Harrogate
Don't be surprised to see the handsome spa town hogging a spot in the national top five. A cornerstone of Yorkshire's Golden Triangle (with York and North Leeds) it was ranked number three last year, and has only been outpaced by faster-risers.
It is one of Yorkshire and Humber's most expensive property markets, so investors aren't going to find bargain-basement prices. But demand for residential and commercial property is high. It has a top ranking in employment levels, excellent schools and good local amenities, and appeals both to families and to downsizers.
The only problem is that residents like it so much they tend not to move.
Get in on the action
Talk to our specialist mortgage brokers about finance for your investment or property development plans: